Friday Happy Hour: Sassy Dictador XO, the Supermodel of Rums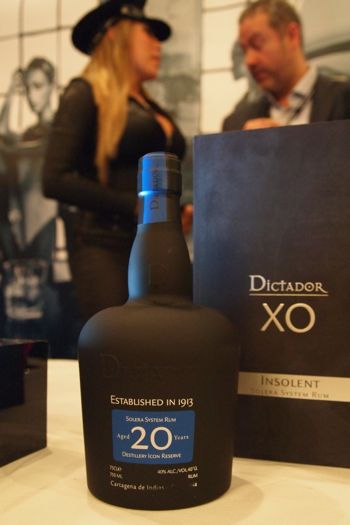 If ever a rum could pass for a supermodel, that rum would have to be Dictador XO. I discovered this sassy Colombian head-turner at the 2012 Miami Rum Renaissance Festival, an event that's a veritable lamp to the moths of all things sexy. It's been a few weeks since we met, and I still find myself distracted by the memory of our flavor-filled tête-à-tête.
Just look at her, all sultry and exotic in her juicy jet-black couture. Oh yes, she's luring you in; tempting you to punch well above your weight class, secure, as she is, that she'll knock you off your feet.
Should you go for it? Let's examine…
Dictador has been producing fine rums in Cartagena de Indias, Colombia for nearly a century, but clearly the sexy, ultra-modern bottle and packaging hints at a more up-to-date, jet-set aesthetic. Bold and chic, the brand expertly melds the old with the new, a concept Dictador describes thusly:
From the age-old traditions of Colombian distilleries, we combine high quality aged rum with innovative European design and bespoke, state of the art Japanese bottles.
This globetrotting mash-up is intended to denote a sense of high style and luxury. And in case you don't get all that just from looking at the bottle, Dictador's got a snazzy website and ad campaign that hammers the point home to such degree that Chanel and Dior might blush. See what I mean…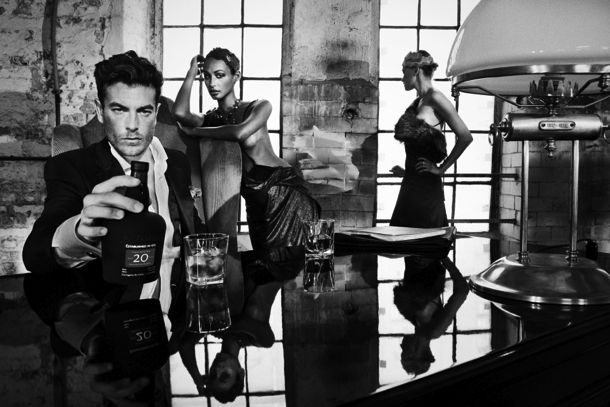 So yeah, there's a lot of Euro-sexy, aspirational fashonista stuff going on with this Colombian rum, which of course begs the question: is it any good?
It would be easy to think with all its fancy trappings that Dictador might be overcompensating for a rum that isn't any good… They're not.
Dictador employs a solera method for aging and blending its rums, pulling from barrels aged between 14 and 24 years to create its 20 year-old XO.
Like its marketing, Dictador 20 Years Solera System Rum is quite bold and beautiful, sporting the rich, dark amber color that I so love in my sipping rums. It's a bit more harsh on the nose and on the tongue than I prefer, though the unmistakable roast coffee flavor and rich oak tones make up for it. I tasted a bit of cocoa and vanilla in there too. Wonderfully complex, I'm sure a couple ice cubes could've smoothed out the harsh edges for me, though we were sampling neat.
Still, it's a small quibble. Bottom line: Dictador XO's got it…and isn't afraid to flaunt it.
Cheers!
Save
Related Posts