Friday Happy Hour: Ron Centenario Añejo Especial… Special Indeed!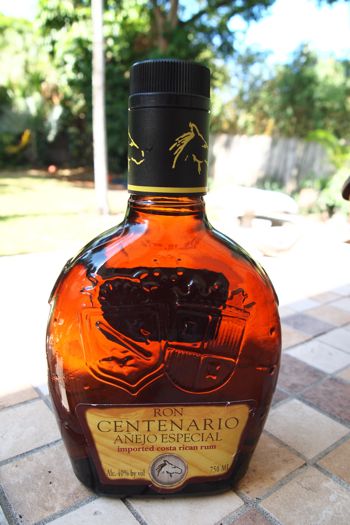 Ah, young love – so naive, so immature, so unsophisticated, so charming… and in the case my recent infatuation with añejo rums, sooo yummy!
I first discovered these amazing Spanish blends just last year. Our love may be new, but it's way too strong to be wrong. For proof, check out my recent odes to DonQ Grand Añejo and Reserva Añeja from Trigo. These two Puerto Rican añejos are easily among the best "new-to-me" rums I've sampled over the past few months… but they are not alone…
As it says right in its name, Ron Centenario Añejo Especial is, indeed, special. Personally, I think the name should be Ron Centenario Añejo Muy, Muy Especial, but I could see how that could cause some labeling issues.
Anyway, this fine añejo hails from Costa Rica, a destination noted for its awe-inspiring natural wonders, incredible surfing, ecotourism, and adventure travel options. All of these are, of course, great reasons to pay Costa Rica a visit, but I definitely wouldn't sleep on the rum either.
Centenario Añejo Especial comes in an ultra-dark bottle, but it pours nice and light. The appearance matches the flavor as this is one of the easiest-drinking sipping rums around. Perhaps a bit more harsh on the palate than Trigo or DonQ, Centenario Añejo Especial is nevertheless plenty smooth enough for sipping neat, with a splash of water or a few rocks.
This añejo's easy-drinking nature does come as a bit of a surprise as it's only aged five years, a characteristic that also flies in the face of its classification since the word añejo literally translates as "old." In general, an añejo is said to be a blend of aged rums filtered and aged further in charred oak barrels.
Centenario follows most of the recipe, using oak barrels formerly employed in the aging of whiskey and bourbon to achieve Añejo Especial's mild flavor. But, as I mentioned last week, rum has no rules, so in the case of this particular añejo, five years is old.
I prefer to look at it as young, of course… like my exciting new love.
¡Salud!
Related Posts