Going Wild on The Beaches of Manuel Antonio, Costa Rica
The beaches in Manuel Antonio – Manuel Antonio, Espadilla Sur, Teldoro, and Playita – are every bit the pristine slices of paradise you might expect in an eco-sensitive country like Costa Rica.
Nestled within the 4,014-acre Manuel Antonio National Park on Costa Rica's Pacific Coast, these sandy shores are quiet, somewhat secluded, and blissfully devoid of development; the very picture of pure escape, tranquility, and relaxation…
Mostly.
This being Costa Rica, adventure is never that far away. In fact, you can find it amid the trees and foliage just back of the sand along these shores. That's where I came face-t-face with this guy…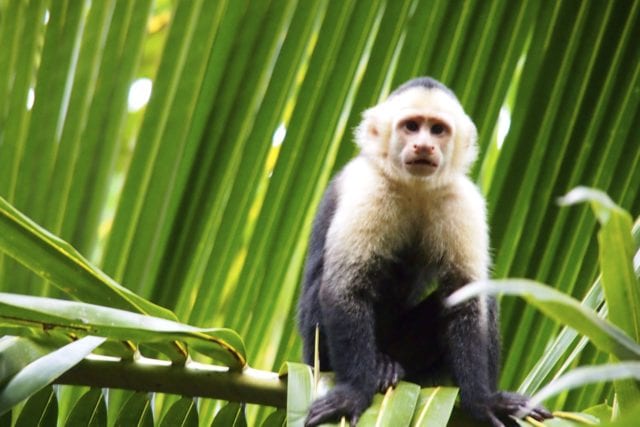 White-faced (Capuchin) monkeys are everywhere on the beaches of Manuel Antonio, and believe me, they aren't shy. It's always a good idea to keep an eye on your stuff while enjoying any beach. Thieving culprits here, though, are as likely to be monkeys as any shady human character.
Also good to look out for…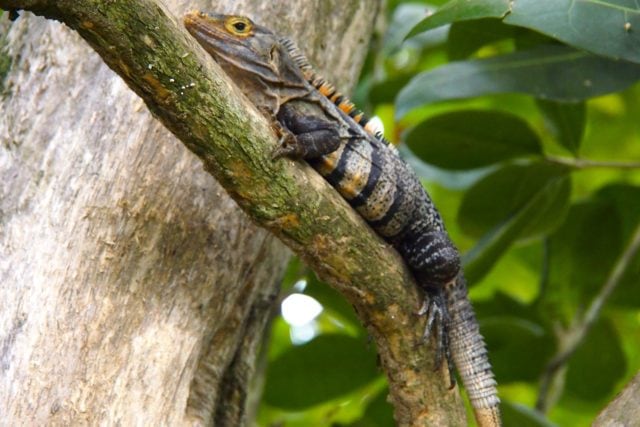 This is a black spiny-tailed iguana, one of the coolest-looking lizards I've ever seen outside of a zoo. This guy blended so well with his surroundings that I almost missed him.
On the more flamboyant side…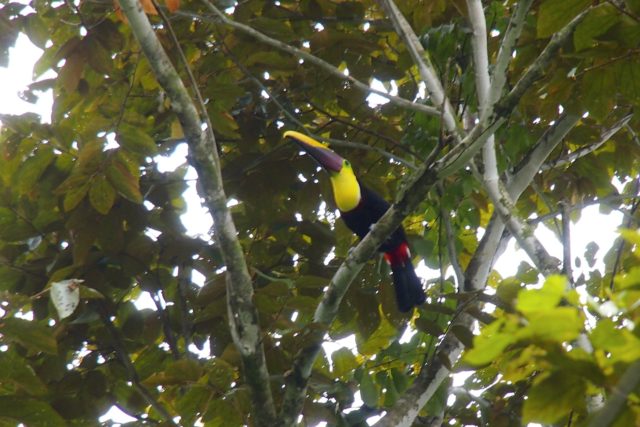 I'd been on the lookout for toucans all over Costa Rica. After nearly a week traveling all the way across the country, this was the first one I saw. It wasn't the last, though. They weren't as ubiquitous as the monkeys, but I'd say you're virtually guaranteed to spy a few toucans here.
Manuel Antonio is actually Costa Rica's smallest national park, though the vast diversity of wildlife here (109 species of mammals and 184 different birds) makes a visit enormous fun.
Learn more on Manuel Antonio National Park here.
*Lead photo credit: Flickr user travelmag.com.
Related Posts