Take a Chocolate Tour of Costa Rica with Ecole Chocolat: Taste of the Caribbean
Remember the Chocolate Festival at that ultra-posh resort in St. Lucia that we told you about? How about that new hotel located on an old cacao plantation, also in St. Lucia? Both experiences afford the chocolate-lover a nice, sweet intro to the chocolate-making process, while also pampering you in some of the finest luxury that the Caribbean has to offer.
All that's great, of course, but for those looking for a more intensive educational choco-trip, Ecole Chocolat's Master Chocolate program in Costa Rica is a must.
Designed for budding chocolatiers and others seeking to build a career in the chocolate trade, Ecole Chocolat's Costa Rica program is an extension of its U.S./Canada-based professional school of chocolate arts, widely recognized among the world's best. The school was founded by Master Chocolatier Pam Williams, who started Vancouver's au Chocolat in the early 1980's, and also co-authored the best-selling Oh Truffles by au Chocolat cookbook.
The Ecole Chocolat curriculum, as described on the school website, offers what Pam considers to be "the foundation for any successful chocolatier or chocolate maker—a complete understanding of the chocolate making process, matched with a 'plan of action' to fulfill your career or personal goals."
Arguably no other aspect of the program fulfills that complete understanding requirement better than the Costa Rica tour.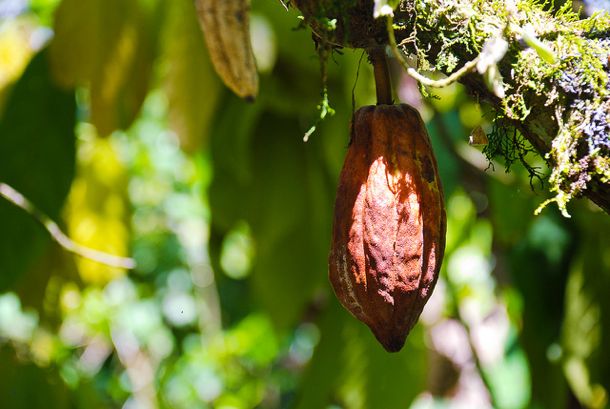 The week-long (six nights) adventure provides a hands-on introduction to the roots of the chocolate-making process, touching upon the history, planting, cultivation and harvest of our favorite sweet treat. Leading the way are Steve De Vries, owner of De Vries Chocolate and 2010 chocolate-maker of the year as designated by the Fine Chocolate Industry Association (FCIA), and Costa Rican naturalist Julio Fernandez, who also happens to co-own Sibú Chocolate, Costa Rica's only chocolate retailer exclusively featuring chocolate made from fine organic Costa Rican cacao from a single plantation.
Unlike the posh St. Lucia chocolate trips we've detailed before, this one's a truly active study abroad learning experience, with participants sharing accommodations, ideas and techniques over their own, personal best practices of chocolate-making. As you can see in the lead photo, there's a fair amount of hiking involved as well. Good fitness is a criteria, as suggested by this FYI in the course description:
Also note that the program involves a lot of standing for long periods and walking (with bags at times) so good mobility and strength is important.
So, you learn a ton about chocolate and you get some good exercise. As a bonus, you also learn a lot about Costa Rica – her natural wonders, history and indigenous people, some of whom you'll also get to meet while exploring wild cacao growing in the rainforests along the country's Caribbean coast.
Sounds pretty sweet, right?!
Ecole Chocolat's Master Chocolate program in Costa Rica is open to a maximum of 13 persons (eight is the minimum), ages 17 and up. Students completing the program receive an Ecole Chocolate Master Chocolatier Certificate of Achievement…and more of those special memories to last a lifetime that we all love so much.
Dates for the next chocolate adventure are March 3-9, 2013. For details on pricing, inclusions, the itinerary and more, be sure to visit Ecole Chocolat online.
Related Posts