Getting Down Underground at Cuba's Disco Ayala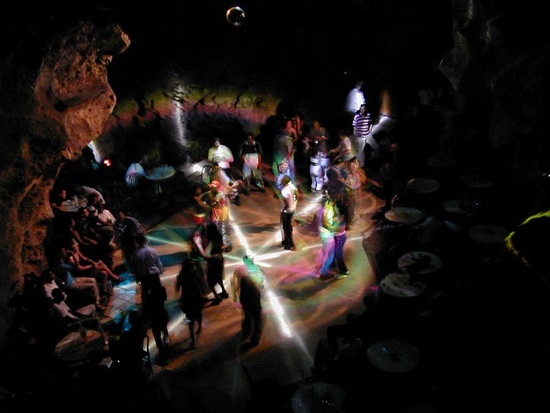 A lot of nightclubs around the world boast of having some sort of underground status. It's usually marketing schtick, of course, meant to hype a venue's cool factor and provide some cover for charging ridiculous drink prices. Recently, though, I heard of a nightclub in Cuba that truly lives up term.
The club is called Ayala and you can find it in a small and historic town called Trinidad, centrally located along Cuba's southern coast. Trinidad, Cuba dates back to 1514, and by most accounts, not a lot has changed there since the days when sugar was king on just about every Caribbean island. Check out this description from Wikipedia:
Tourism officials like to say Trinidad is a museum in itself. Those visiting the 500-year-old city will find Spanish colonial architecture, underscoring a colonial ambiance that marks the tiny city one of the country's greatest attractions. Only a few square blocks in size, historic Trinidad is famous for its lovely, cobblestone streets, pastel-colored houses with elaborate wrought-iron grills, as well as beautiful palaces and plazas.
Trinidad is also where you'll find the Valley of the Sugar Mills, a World Heritage Site just seven miles outside of town featuring more than 70 sugar mills!
Historic attractions may fill your days here, but at night the place to be is underground.
Club Ayala is a real cave located just on the outskirts of Trinidad near the Ermita Popa Church. A Guyanese friend who partied here a few years ago tells me that they actually have to smoke-out the bats before opening to patrons each night! Seating areas are carved from the rock walls, while stalactites hang from the ceiling, creating a uniquely subterranean disco setting. Pulsating lights and the latest beats fuel non-stop dancing and reveling on-par with the hottest clubs from South Beach and New York, to England, Paris and all points in-between.
Here's a quickie video to give you an even better sense of the Club Ayala scene:
disco in cave @Trinidad, Cuba
Related Posts