Uncommon Beauty: Cuba Soon Come?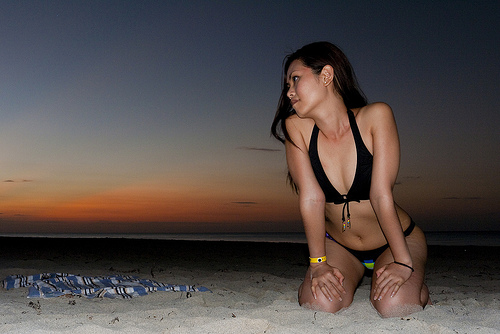 It's been nearly 50 years since Americans could enjoy Cuban beaches like the one pictured above near the city of Matanzas, but in recent months momentum has been building to change all that. Orbitz, in particular, has been very active in pushing for change through its Open Cuba campaign, launched in May 2009. More recently (actually this week), top travel industry officials from both countries convened a U.S.-Cuba Travel Summit in Cancun.
Whenever travel to Cuba becomes a reality, you can bet that Matanzas will be a choice destination, and not just for its beautiful beaches and sweet sunsets. Located on Cuba's north coast, some 60 miles east of Havana, Matanzas boasts a rich Afro-Cuban heritage born of the prominent role the area played in the island's sugar production during colonial times.
The city is traversed by three rivers — Rio Yumuri, San Juan, and Canimar. This has given rise to 17 bridges and miles of nautical waterways. Fittingly, Matanzas is known as the City of Bridges and the Venice of Cuba. A third nickname, the Athens of Cuba, is cited in deference to the many notable poets that hail from Matanzas.
Among the many historic buildings and attractions in Matanzas is the Sauto Theater, which originally opened its doors in 1863 and still hosts plays, operas, ballets, and symphonic concerts today.
Here's hoping we get a chance to discover Matanzas in-person soon.
Related Posts