Deal of the Week: Save $800+ When You Book Curacao Now!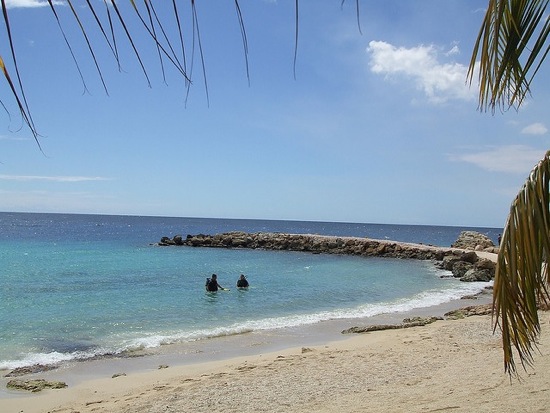 March is here. The steady spate of blizzards that buried much of the U.S. to start the year have subsided a bit. Maybe you've even heard a whisper or two around the water cooler about this thing called spring – a magical time with sunny skies, warm weather and outdoor fun. You've made it this far, right? Why escape to the Caribbean now?
Reason #1: see photo above.
Reason #2: the incredible deal available right now to the place in the picture.
The place, of course, is Curacao. The deal is called Curacao Now!
As its name implies, the Curacao Now! deal is so good, you'll want to take advantage of it, umm… now! Not only do you get a free night at your choice of hotel, highlighted by the Renaissance Curacao Resort & Casino, but you also get a $200 resort credit and a $400 air credit, which depending on where you're traveling from can make your flight just about free.
The total value checks in north of $800; an uncommonly good deal for this time of year.
Why should you pick the Renaissance Curacao Resort for this deal? It's all about location. The property is located in the heart of Willemstad, Curacao's vibrant and dynamic capital. This lively city gets up early and stays up late, offering as hot a nightlife scene as found anywhere in the Caribbean. History and culture buffs will also enjoy Rif Fort, a 19th century landmark now designated as a UNESCO World Heritage site located right next door.
The resort also boasts 32,000 square feet of private beachfront awesomeness at the elevated Infinity Beach Club, so you kind of get it all here.
To get the deal, just make sure you book a minimum four-night vacation by March 15, 2011 for travel between now and December 31, 2011. That's right, you have the whole year to choose from, so even if it's warming up where you are now, you can lock in savings for a trip when the mercury starts to dip again in December.
For Curacao Now! reservations and more information, click here.
* The information in this story was accurate at the time of publishing. All rates and specials are subject to change at the travel provider's discretion.
Related Posts