Escape Orlando's Theme Park Throngs Aboard New DAE Flights to Curacao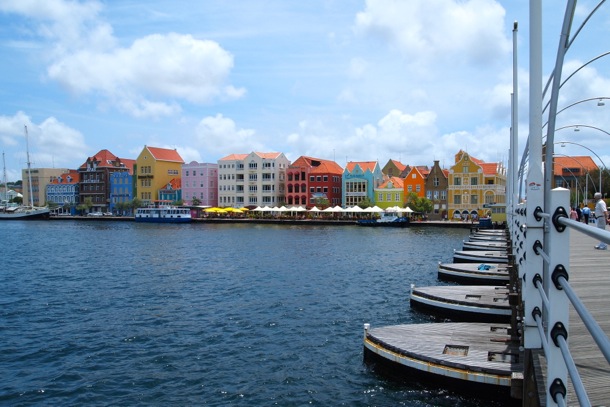 While most of the U.S. anxiously awaits the warmer weather suggested by today's designation as the "First Day of Spring" (Thanks for nothing Punxsutawney Phil!), I'm sure there are more than a few folks in Orlando dreading the next few months. Spring and summer here mean theme park "fun," complete with hordes of out-of-towners, their attendant traffic jams, and other assorted vagaries of mass tourism.
Certainly,  a good group of Orlando residents will want to get away. DAE has just the ticket…
Earlier this month, Dutch Antilles Airlines (DAE) announced new non-stop flights from Orlando to Curacao. The new service begins April 15th, operating on Fridays, Sundays and Mondays, so even a brief weekend escape can be a breeze.
Another big plus: the price.
Rates for the new flights start at just $238… ROUND-TRIP!
At that price, it might be cheaper for Orlando residents to enjoy the best of Curacao than to stay home and through the suffer peak season tourist prices in their own backyard.
For flight schedules, reservations and more information, visit the Dutch Antilles Airlines website.
Related Posts