Surprise Rum Cocktails at De Gouverneur, Curacao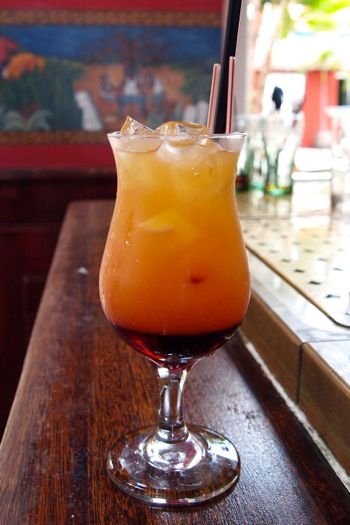 Surprise me!
Even if you're a seasoned traveler minoring in mixology with tastes highly tuned toward rum (Sound like anyone you know?), sometimes it's fun to leave your cocktail choice to chance when settling in at an unknown bar far from home.
This is especially true at Restaurant & Cafe Gouverneur de Rouville in Curacao, where ordering the signature drink is all about taking a chance…
As we first told you here, De Gouverneur is distinguished for its rich history, its fantastic location, excellent cuisine, and one of the best rum selections in all of Curacao. After kicking off my lunch with a tipple of 1824, I sidled up to the bar and asked for the one drink that no visitor to De Gouverneur should go without; a request that was met with a sly smile by my bartender.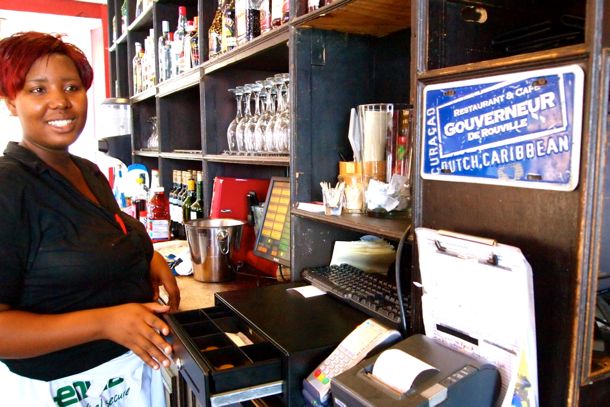 Radiant in her red coiffed hair, she explained that there wasn't one singular signature drink at De Gouverneur, but rather a series of them, each unique in their own way. The featured drink changes daily, and is fairly random. They don't tell you what's in it, so every new visit brings the added thrill of the unknown. She wouldn't even let me watch her make it, and all my questions were met with the same sly smile as before.
Aside from the super-sweet strawberry syrup lining the bottom of my glass, I really had no idea what all was in my drink. Some OJ, a whole lot of rum, and who knows what else. After swirling it all up to even out the strawberry sweetness with everything else, the contents really didn't matter. The drink was wonderfully refreshing with a strong rum kick – just the way I like it!
I can't replicate the surprise De Gouverneur cocktail and relive the experience of wiling the afternoon away in Willemstad, but it's probably just as well since there's no substituting that smile either. You really need to enjoy both for the full effect…
Cheers!
Related Posts