On-Site Curacao: Sailing Serene Spanish Water Bay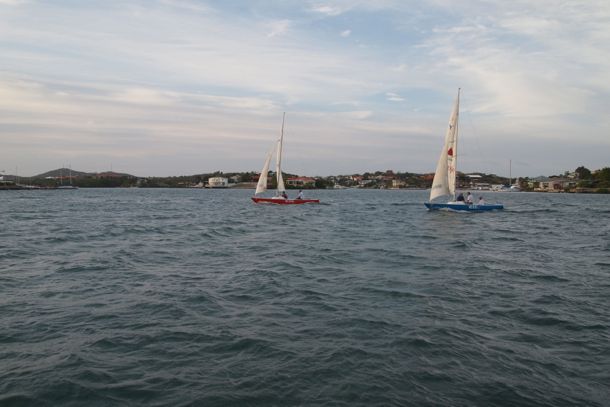 It would be easy for many visitors to Curacao to miss out on Spanish Water Bay. This wonderfully serene and sheltered body of water lies a good bit away from the much more popular downtown Willemstad area, from whence most visitors to Curacao rarely tread.
While staying at the Hyatt Regency Curacao, the island's newest and perhaps poshest resort property, a few weeks ago, I simply couldn't miss this place. Indeed, the property lies directly on Spanish Water, which is a very good thing for anyone who stays, or strays here…
Spanish Water is one of the most well-protected anchorages in all of the Caribbean, and not just for modern day sailors. The inlet and bay got its name because it's reputed to be the first place that Spanish explorers landed in Curacao hundreds of years ago. If you've ever had the chance to take a sunset cruise here, as I did earlier this month, you might find it hard to believe that the Spanish ever left.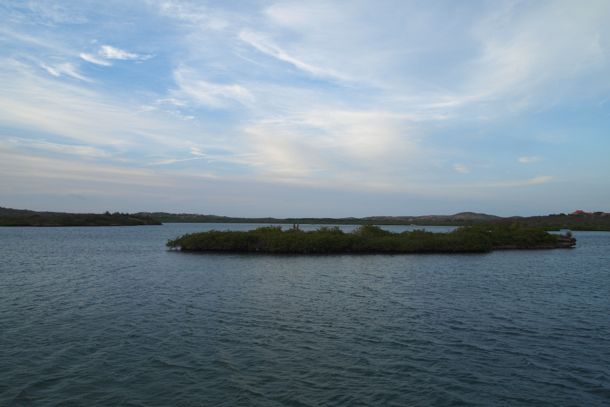 Spanish Water is just that beautiful, that calming, and pristine – it's no wonder you'll find so many million-dollar homes lining its shores. Certainly if you have the means, there are few better places to live.
All around Spanish Water, there are various marinas, private homes, mangroves and small islets. There's also one very small and very special islet with a villa that you can rent and have all to yourself for your next Curacao adventure.
I'll have more to say about that precious spot another time. For now, just take my advice and be sure to give Spanish Water a try next time you visit Curacao. The private Sunset Trip I enjoyed can be booked via the Hyatt Regency Curacao any day on the week, subject to availability for just $325 for up to four persons, and an additional $30 per person to a maximum of 12 passengers.
There's also a weekly sunset trip with a large sailing catamaran on Wednesdays priced at $59 per person for adults, and $30 per person for children. The catamaran has a maximum capacity of 60 passengers, so you won't have quite the intimate experience I had, but you'll enjoy the same beautiful surroundings just the same…
Related Posts