Checking Into Deep Water Cay, The Bahamas
Due to the destruction brought on by Hurricane Dorian in September 2019, Deep Water Cay has ceased operations. As the property recovers in hopes of reopening, a fundraising drive has been launched to aid resort staff in rebuilding their lives. Should you wish to contribute,
please visit the Deep Water Cay website
.
It's a pretty long drive (at least by Bahamas standards) from the airport in Freeport to McLean's Town at the far eastern edge of Grand Bahama Island. The journey extends a good hour and change, tracing along an almost entirely straight line through flat and fairly nondescript brushland.
Exciting, this drive most certainly is not.
The payoff at the end for those checking into Deep Water Cay, though, is as thrilling and rewarding as any I've encountered anywhere in The Bahamas…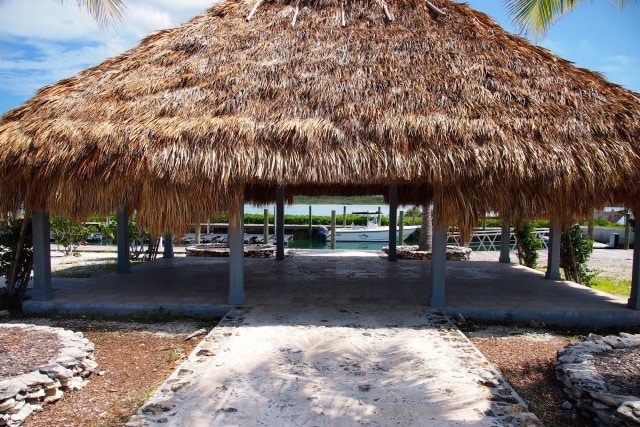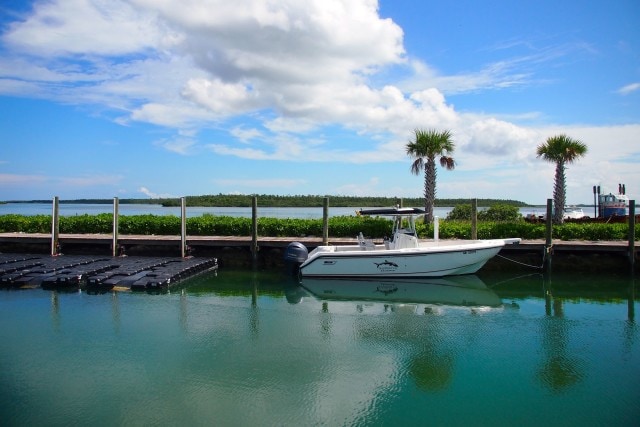 Deep Water Cay Location
It sits a hefty stone's throws from mainland Grand Bahama, yet Deep Water Cay espouses every bit of the exclusive and secluded private island feel so desired by discerning travelers.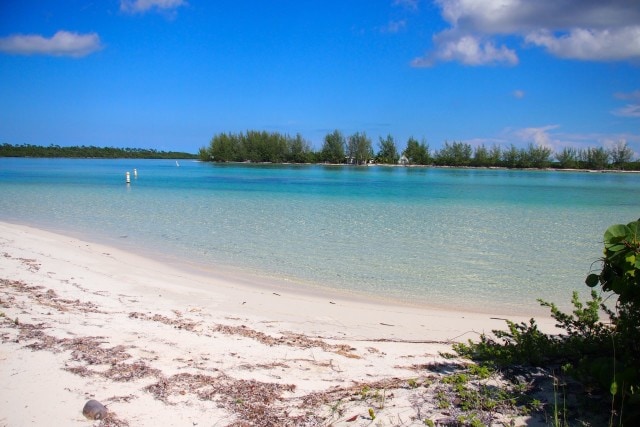 At the same time, though, this is a place absolutely (and blessedly) devoid of stuffiness and pretension; where guests and staff become fast friends, a shared camaraderie readily apparent in the smiles shared by all. Smiles that hint at the question that seemed to be on the minds of every guest I met here during my stay:
Can you believe how great this place is?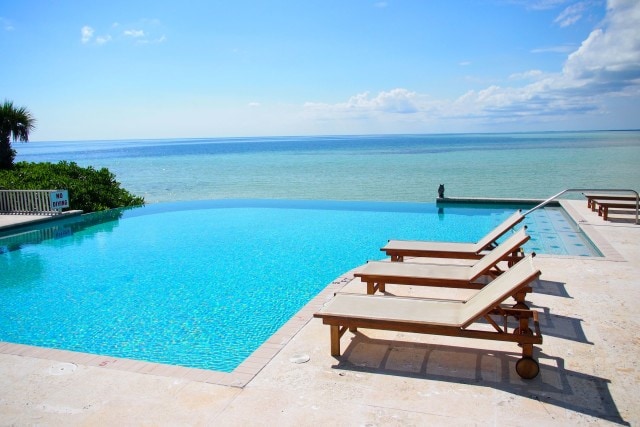 My own personal answer was no. Truly, I had zero idea what to expect upon arriving here on a sunny Thursday afternoon last October. All I really knew of Deep Water was that it was legendary within fly fishing circles; circles of which I had precious little previous knowledge.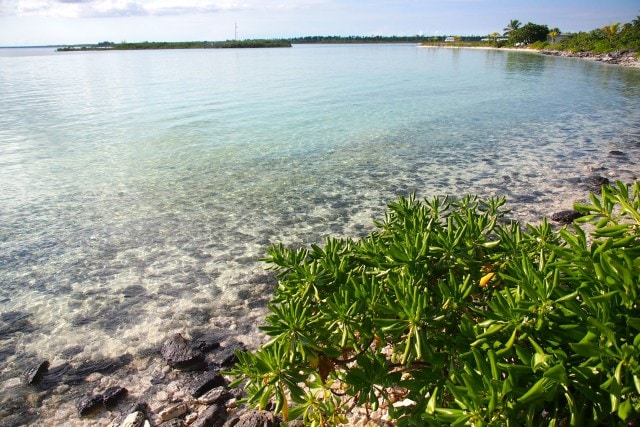 Still, I'd also heard that the accommodations on the island had recently been expanded and enhanced, lending a more elegant island style to the formerly rustic "all boys club" aesthetic of the late-1950's when the initial fishing outpost was established here.
This proved true in almost every way imaginable.
From the meals, a wonderfully communal five-star dining experience where all guests eat together at long tables like family, to the in-room amenities and comforts of my 2,000+ square-foot two-story villa by the sea, the thoughtful luxuries at Deep Water Cay make you feel cared for… relaxed… at home.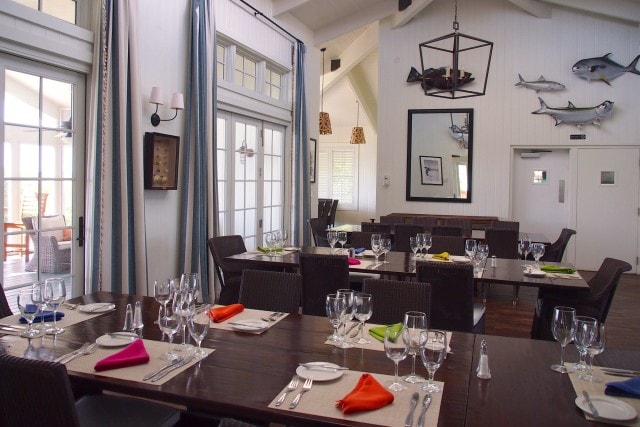 My Deep Water Digs
Speaking of that villa, though, it was pretty spectacular. Dubbed "Gumbo Limbo," it's located right next to The Lodge, the social hub of the island. That's where you'll find the pool, The Blue Hole Bar & Grill, The Dining Room, pool table, gaming room, and a cozy little gym downstairs.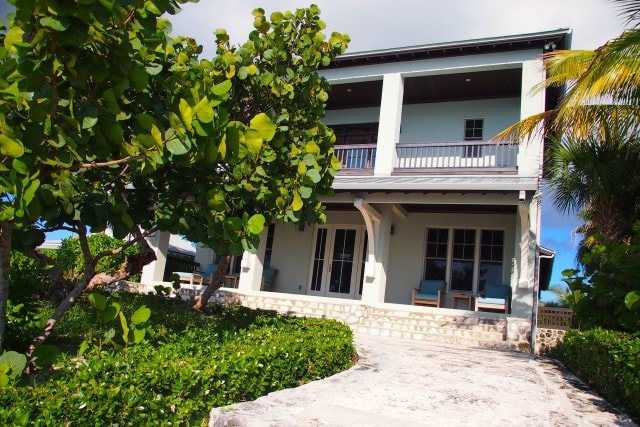 The location couldn't be better for enjoying the property. I hardly ever wanted to leave, though. With three bedrooms, four baths, a sprawling gourmet kitchen, comfy living room, expansive second floor balcony extending across the entire width of the house, and sunset views like these, I mean, can you blame me?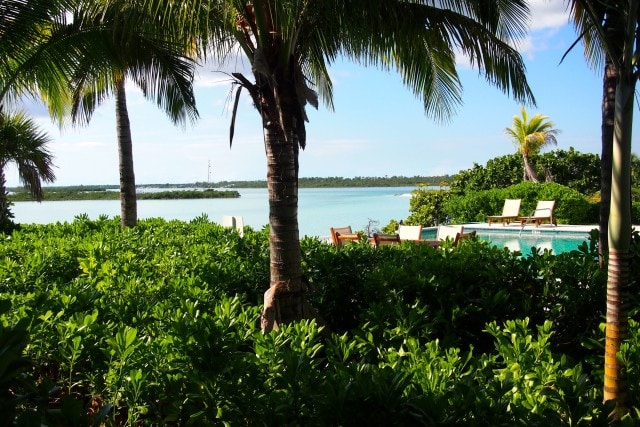 Things to do, People to meet at Deep Water
My first-ever bonefishing adventure, a great snorkeling excursion, and some random adventuring around the island pulled me away, of course. Even without those diversions, though, I would've ventured out just to mix and mingle with the other guests and fantastic staff at Deep Water Cay.
Like all of the best hotels and resorts I've been lucky enough to visit on my travels, the thing that makes Deep Water Cay most special to me is the people.
The beauty that surrounds, the ultra laid-back vibe, those smiles I mentioned earlier, and everyone gathering together at the end of each day – it all breeds a special kind of magic that goes far beyond luxurious appointments, gourmet cuisine, and the like.
Go down to the dock by Shervin and learn to crack conch like a champ. Raise a Sands (or two) with Captain Mervin and learn about the many generations of his family that have fished these waters. Strike up a game of pool or Bimini ring toss with fellow guests at The Lodge. Laugh with the lady bartenders at The Blue Hole while enduring enjoying the signature Deep Water Iced Tea.
Somewhere along the way, you'll get a small taste of the real Bahamas… One that will surely draw you back soon.
For more on the fabulous guest experience at Deep Water Cay, be sure to visit them online.
Related Posts