Deep Water Cay View With A Room
Due to the destruction brought on by Hurricane Dorian in September 2019, Deep Water Cay has ceased operations. As the property recovers in hopes of reopening, a fundraising drive has been launched to aid resort staff in rebuilding their lives. Should you wish to contribute,
please visit the Deep Water Cay website
.
Three mornings. Three. That's the sum total of days I awoke to this view looking southwest over the flats the surround much of Deep Water Cay, an exclusive private island playground sitting in the shadow of McClean's Town at the far eastern edge of Grand Bahama Island.
It was not enough, of course.
This is the kind of view you want to savor for awhile, coffee or tea in hand as the earliest light of the day brings the tropical surroundings to life.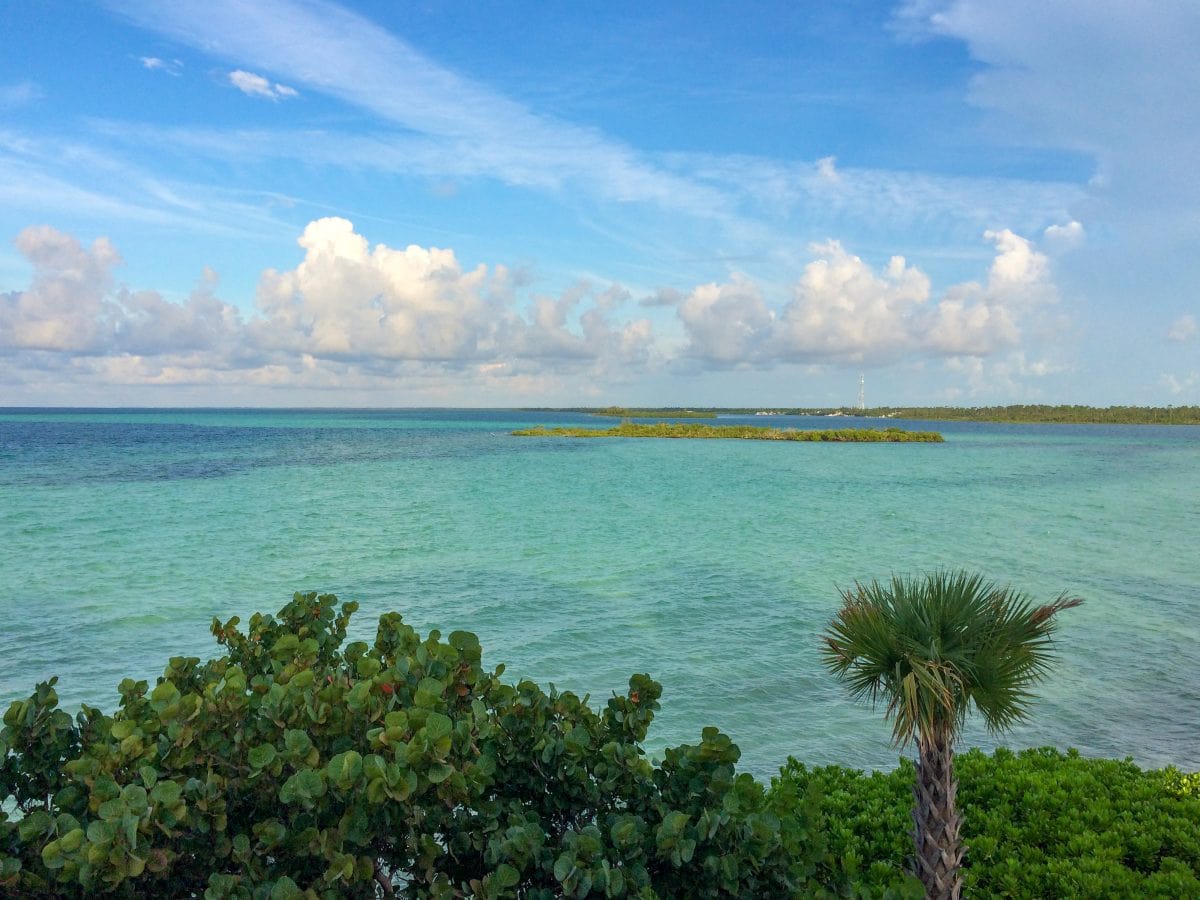 The luxury of lazing into the day was one I didn't have here, however. There's simply too much fun to be had fishing Deep Water's legendary flats, snorkeling, scuba diving, paddleboarding, conching, etc. to waste any daylight hours lounging about.
That is, of course, unless you can stay here a lot longer than I did.
I highly recommend that you do for all the fun AND the amazing views…
Read all about my adventures in and around Deep Water Cay.
Related Posts