On-Site Dominica: Meandering The New Market in Roseau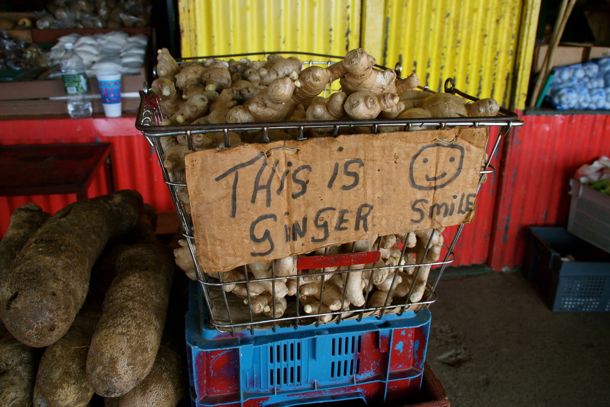 With a nickname like The Nature Island, it's no surprise that Dominica produces some of the very best produce anywhere in the Caribbean. Growing conditions are absolutely optimal across the island, with rich volcanic soil combining with steady rains and brilliant sunshine to yield bumper crops well beyond what you'll find in other parts of the region. In fact, many of the folks I talked to during my visit to Dominica last month feel that the island could easily feed the entire Caribbean… and then some.
I'm inclined to believe them, especially after spending some time in the local market downtown in Roseau. I mean, just look at this…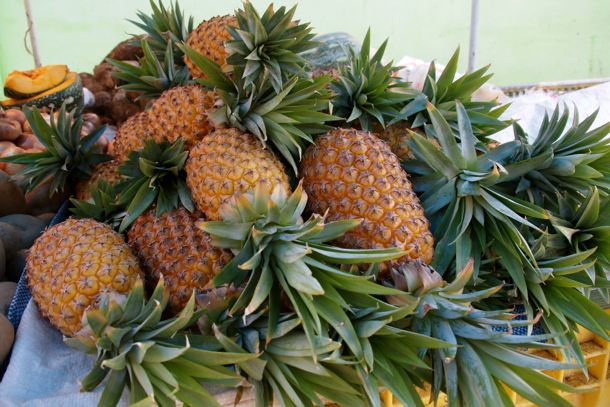 Located along the waterfront, where the Roseau River meets the Caribbean Sea, the market in Roseau is as lively and colorful as any local market I've encountered on my travels. Officially, it's known as The New Market to differentiate it from The Old Market at the southern end of the waterfront where slaves were bought and sold.
Unlike a few other local markets I've visited recently, The New Market is a real throwback in that you won't find any handicrafts, t-shirts or other souvenirs here. This is a farmer's market in every sense, filled entirely with stalls upon stalls of large, fresh and vibrant fruits and veggies… and very little else.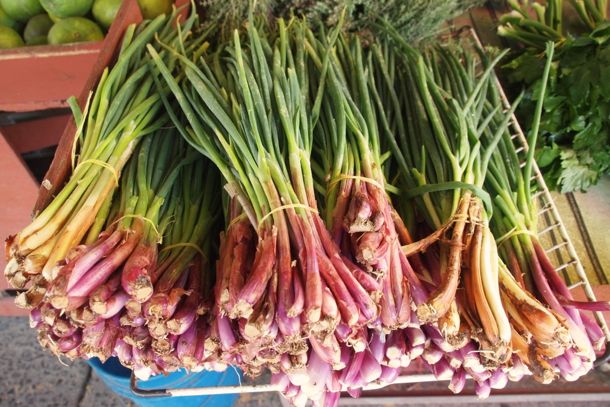 It being the summertime when I visited, I was really happy to find my all-time favorite fruits in abundance! Genips, quenepas, kenips… whatever you call 'em, you'd be hard pressed to find better ones than the bunches I enjoyed here.
Also making me happy were the very friendly and personable folks manning the stalls. All throughout the market, I found it easy to strike up conversations with just a smile and the slightest interest in what people were selling, where they grew it and what it was good for. When I asked about tumeric, one lady went so far as to pull out a pamphlet listing its antibacterial and curative properties. Effective against stomach, breast, skin and colon cancers, yeah, I'd say tumeric is "Ok!"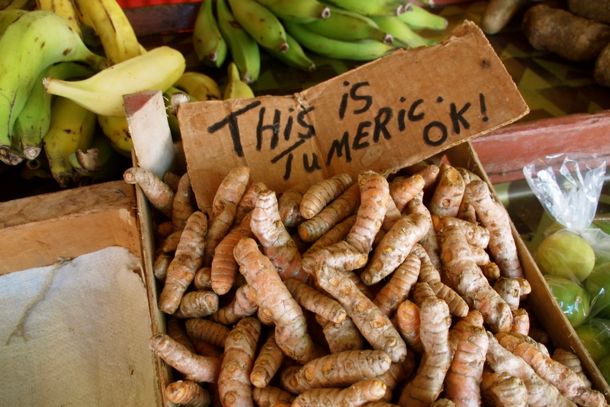 I just love the little "Ok!" sign. Several stands had similar hand scrawled messages and pictures, adding a bit of personality and fun to the goods on display to match that of the people doing the selling. How could you not smile and want to buy some ginger when greeted by a sign like the one at the top of this post?
To me, it says a lot about what kind of market this is, and why you shouldn't miss it whenever you're in Dominica.
Related Posts