On-Site Dominica: My Chance XXX Encounter On Mero Beach
For all the popularly celebrated "slackness" associated with my home region, the Caribbean is, in actuality, decidedly more prudent paradise than anything else. That's certainly true in Dominica, where aside from Carnival or the occasional Wet Fete, you don't see scantily-clad bodies limin' about.
I sure didn't when I arrived at Mero Beach at lunch time almost a year ago, though there was a certain XXX element to the occasion that stood out as being very uncommon to me…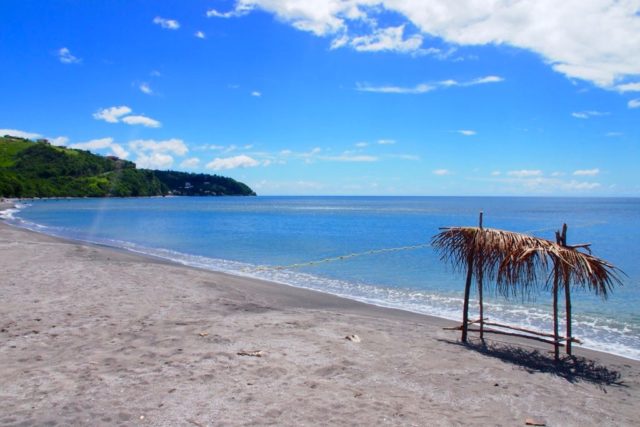 It was a Thursday, the sun blazing away high overhead keeping the light-grey volcanic sand several degrees above tolerable for bare feet. Hungry and more than a little thirsty, I surveyed the beach bar options…
The somewhat touristy (at least by Dominica standards) Romance Cafe was nice for a Kubuli, but I was looking for something a little more down home with rougher edges.
Connie's right next door fit the bill, according to a few friends I'd made on-island. Sadly, though, it was closed. (Next time, Connie…)
Several steps behind them both, though, I found exactly what I was looking for…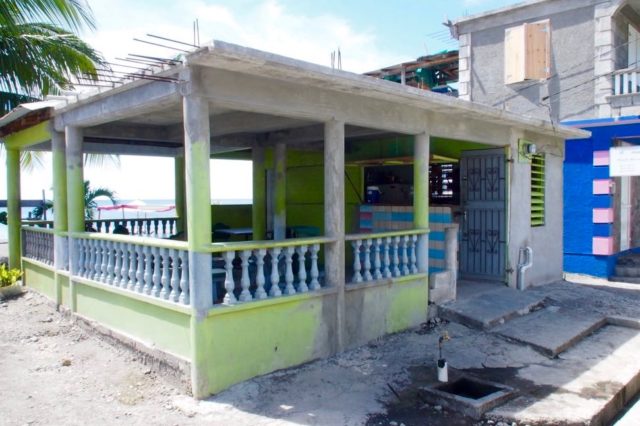 This is Vena's.
I never actually confirmed this as the name of the place, but the wonderful woman who runs it is named Vena, so I'm sticking with that.
The smell of Johnny Cakes frying away from behind her counter initially drew me inside, Vena's fried fish plate and West Indian-style motherly small talk enticing me to linger longer than I originally had planned.
Also contributing to my extended lime, this hot little number…
In a place as steeped in uncommon rum culture as Dominica, stumbling across a rum I've never heard of before should come as no surprise. This particular bottle, though, really threw me. A cricket batsman? Triple-X? Was this some type of long-forgotten male enhancement rum? The layer of dust on the bottle suggested it had been around awhile, but what could it be?
Vena offered no clues. She couldn't remember how the bottle came into her possession in the first place.
Eventually I learned that Sunny XXX is a product of India. Just how such a low-profile rum from half-way around the world came to find itself in such a humble little local eatery like Vena's is anybody's guess.
I'm glad it was there, though.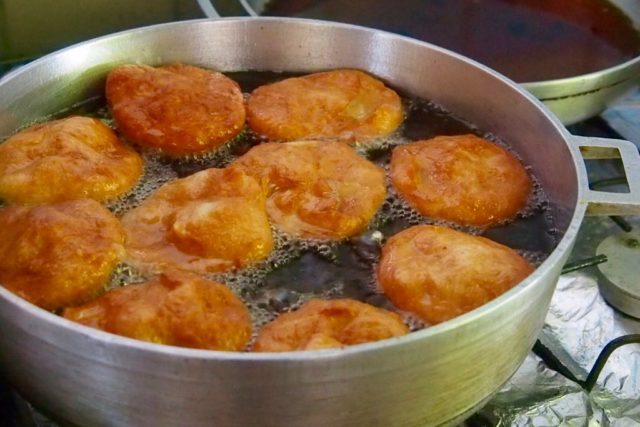 Funky, dark, and sweet, Sunny XXX was a little harsh at first, but it grew on me as the time passed and Vena continued talking about her life and the changes she'd seen in Dominica over the years.
Soca played, flies were waved away. Another round of XXX, laughs, Vena rolled more dough – I could've stayed there all day…
Save
Save
Save
Related Posts