Pointe Baptiste Estate Chocolate Factory and the Sweet Taste of Dominica
There is a unique flavor to Dominica. It's a distinct mélange of rich volcanic earth, deep emerald greenery, fresh cascading waterfalls, a cornucopia of fruits, traditional herbs, and salty breezes. Amazingly, through a feat of low-key confectionery wizardry, the Pointe Baptiste Estate Chocolate Factory has managed to melt these flavors down and capture them in the form of chocolate bars.
To understand how the Pointe Baptiste Estate Chocolate Factory is able to pull off its sweet feats of chocolate alchemy, you first need to go back more than 100 years to World War I.
The History of Pointe Baptiste
By the time the fighting stopped in 1918, WWI had claimed more than 37 million lives. For many, though, the real tragedy didn't end with the Treaty of Versailles. The horrors of those war years left an entire generation physically and mentally scarred. Among the tens of millions affected was a Londoner named Lennox Pelham Napier.
In 1931, still struggling from his years of service in the war, and with unrest gripping the globe once again thanks to the Great Depression, Lennox departed from his home in London on a convalescent cruise through the West Indies with his wife, Elma. When the couple landed on Dominica, it was love at first sight.
This love led the pair to do what so many of us only dream. Lennox and Elma bought eight acres just east of Calibishie, eschewing their life in London in favor of the Nature Island.
They built a home – Pointe Baptiste Estate – in inaccessible virgin forest, hosted bohemian parties, spent languid (clothing-optional) afternoons on nearby beaches, entertained royal houseguests, evaded sinister smugglers, alternately won and lost fortunes, artfully maneuvered through political intrigue in the Dominica Legislative Council—the 30 years from the time of the couple's arrival in Dominica had all the makings of a page-turning novel.
So, Elma wrote one. Black and White Sands: A Bohemian Life in the Colonial Caribbean is a time capsule of the period as seen through the eyes of a woman with an incredible past and a cutting wit.
The Pointe Baptiste Estate Chocolate Factory
Fast forward to nine years ago when the Napier's grandson, Alan, was grappling with the realities of taking up residence in Pointe Baptiste. You see, island life is a constant balancing act between making do with what's available and pining for items out of reach. Alan knew that all too well. He grew up at Pointe Baptiste, but also spent time in England and France. And it was in France that he developed a healthy infatuation with fine chocolate.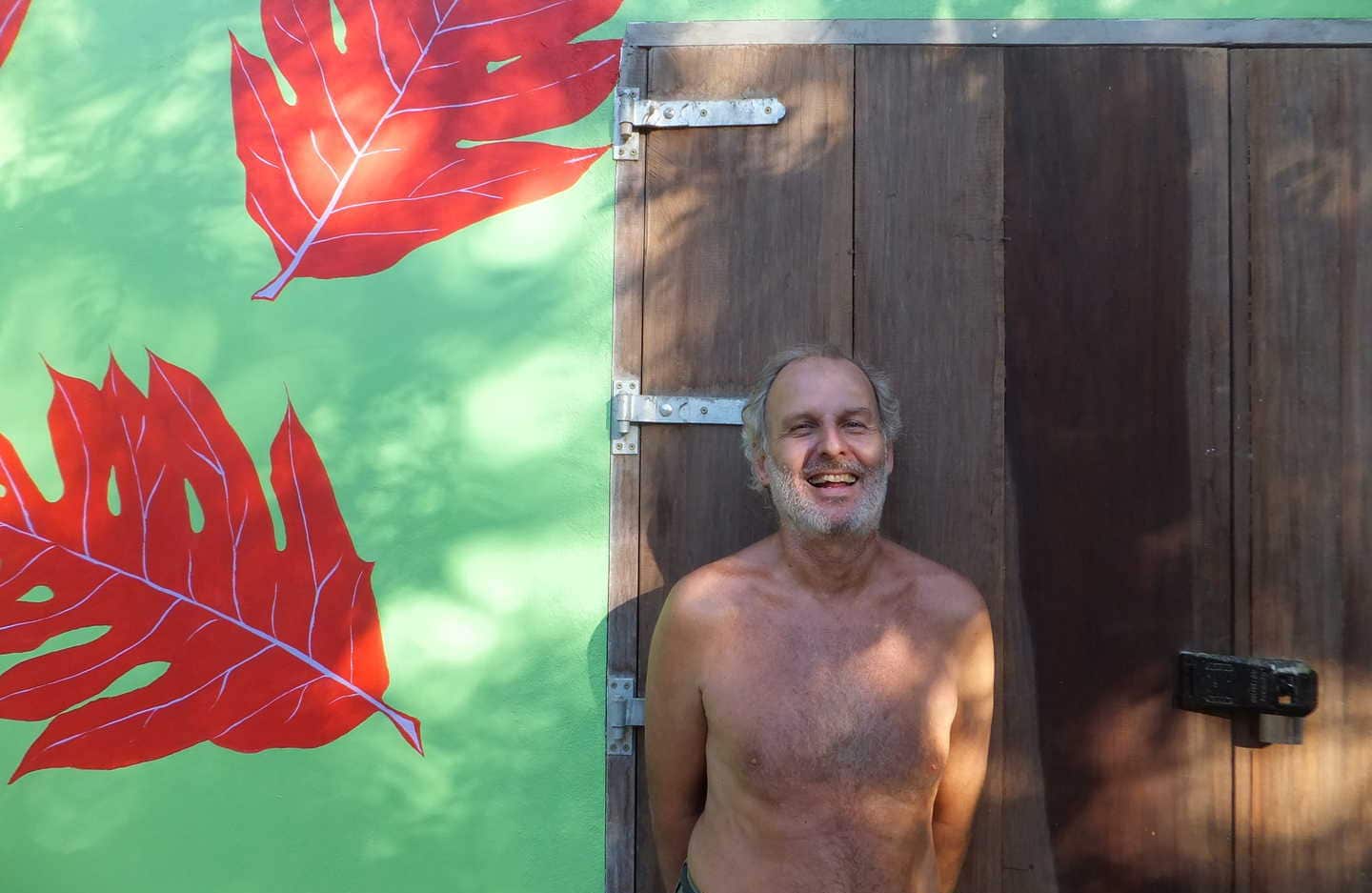 Once moving back to Dominica, his sweet tooth ached for the more exceptional chocolate he'd enjoyed back in Europe. But the slow pace of transportation, our Caribbean climate, and other issues meant that acquiring and keeping European chocolate in any sort of supply was nearly impossible. Rather than make do with the mass-produced, overly sugared bars available on-island, Alan took matters into his own hands. Literally.
Nine years ago, Alan began studying the confectioner's art, built some small drying racks, and began hand-making small batches of 80% dark chocolate from cacao grown on the Pointe Baptiste Estate. Alan never set out to become a chocolatier, he just wanted to eat quality chocolate. I think we can all relate to that!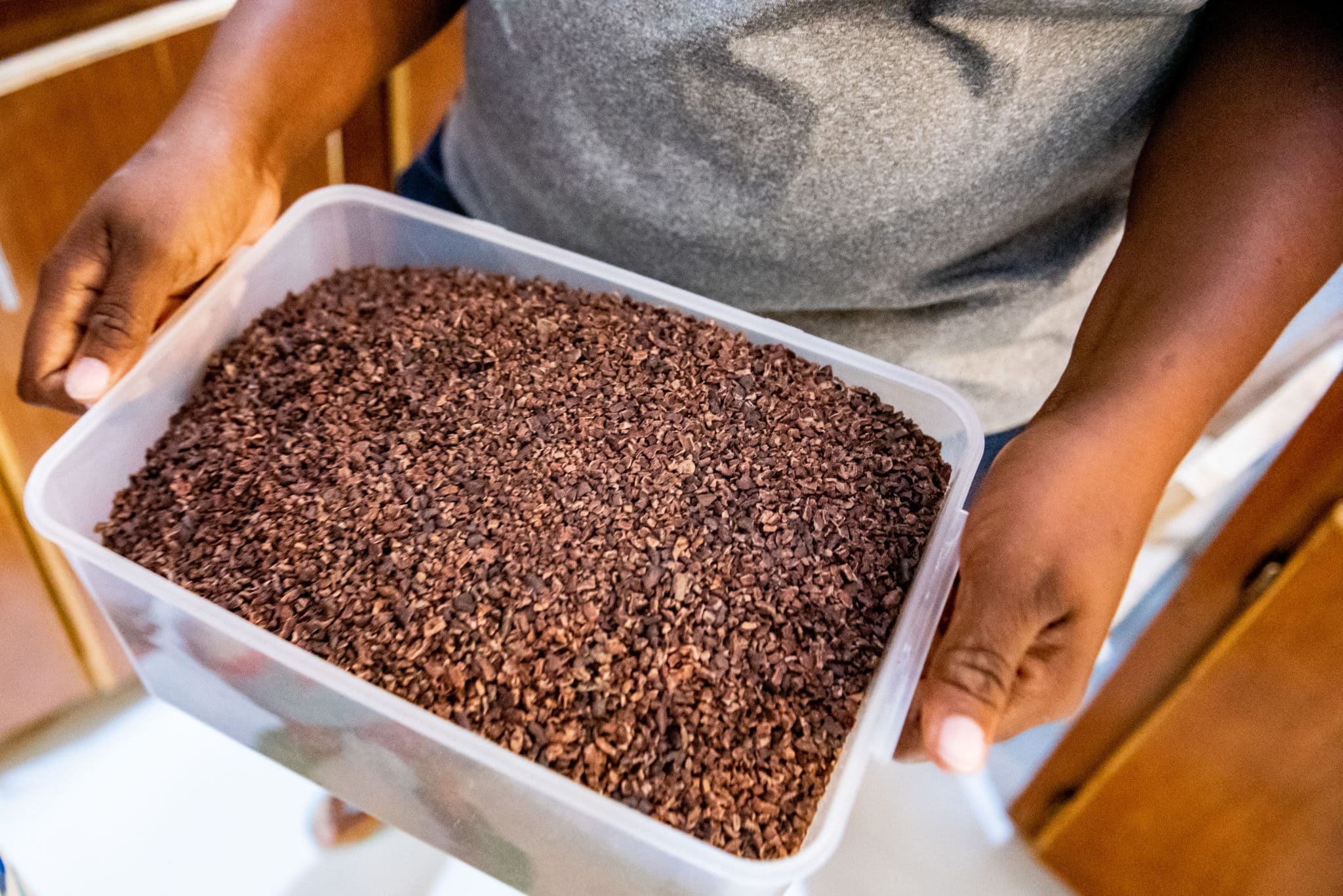 It wasn't long before friends, neighbors, and those lucky enough to hear about what Alan had begun, started stopping by asking to buy his creations. And just like that, what began as a small, personal passion grew into a fervid following.
Pointe Baptiste Terroir
This past Christmas Eve, I had a chance to visit Alan at Pointe Baptiste. On this day, the Dominican sun poured warmth all over the grounds. Birds, perpetually just out of sight, sang merrily. Persistent trade winds rustled the gardens from its green depths to its adornment of blossoms. Jasmine, ylang-ylang, and frangipani flavored the air. Nearly, 100 years after Lennox put down roots here, Point Baptiste was still utterly delightful.
I couldn't think of a better location for a chocolate factory.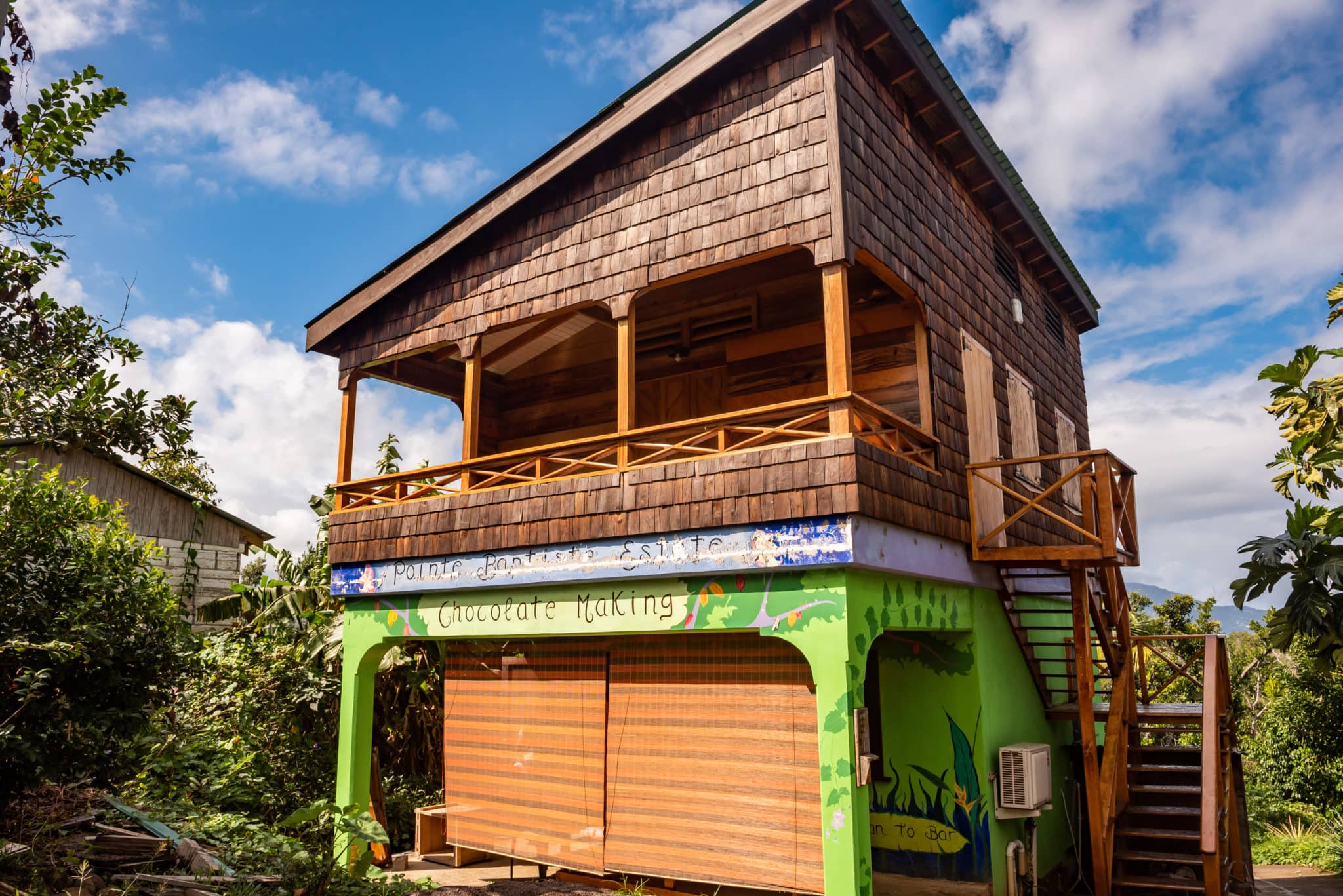 But I had only just begun to dive into the Pointe Baptiste Terroir. Next came a chocolate sampling.
I started, as Alan had, with 80% dark chocolate. While I may not be a chocolate connoisseur, I was blown away. The cacao is grown within a distance of the factory that you can count on your hands, in the rich volcanic earth covering Dominica's peaks… and you can taste it.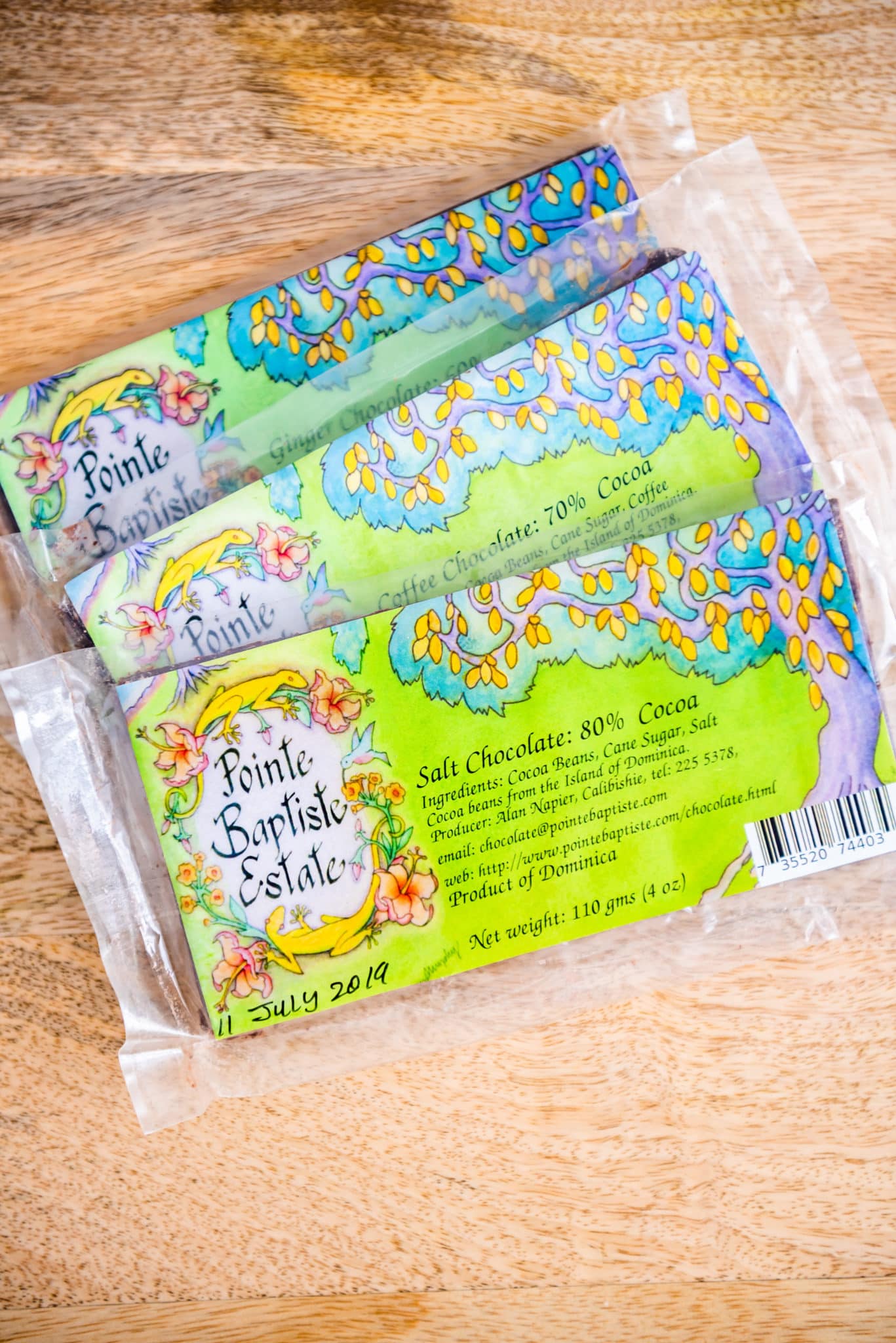 From there, it was time for a tour through the most exquisite tastes of the island. I tried bars infused with local ginger and coffee. A spice bar blended local nutmeg, cinnamon, and cloves. Still more bars subtly incorporated hot peppers, tangerine, and mint; all of it locally sourced.
But, the flavor that stood out the most to me had to be the lemongrass. You don't even need to put it in your mouth before the sharp, tangy inclusion of this citronella cousin immerses you in the essence of Dominica. Of course, once I did put it in my mouth, well, my world instantly became a better place. The simple knowledge that this bar of perfection existed was all it took.
Just when I thought Alan's creations couldn't get any better, he mentioned in his soft accented delivery, "Well, we also make a rum truffle here."
"A rum truffle?!"
"Yes."
"With rum from Dominica?"
"Well, I used to use rum from Dominica, but their equipment is out of order, so I had to start using Martinican rhum."
"Wait, seriously?"
Alan's eyes started to sparkle, and a smile spread across his face.
"Yes, I use Neisson Rhum."
"You use Neisson Rhum? In your truffles!?"
His smile broadened a little more.
"That's right."
Just when I thought my chocolate life couldn't get any better, I popped one of Alan's truffles and… I mean…
It's hard to describe or quantify what happened in my mouth. I'll tell you this, though: The next words that came out of my mouth were –
"How many do you have… Total?"
How to Experience Pointe Baptiste
I'm sure part of the reason Lennox and Elma picked Pointe Baptiste is that it's worlds away from the struggles and strife those of us living in North America endure every day. Luckily, if you want to experience the paradise they planted on Pointe Baptiste, you can actually stay in the house Lennox built! Seriously, the 1930's villa is now a historical guesthouse.
With four bedrooms, large verandas, living room, and attentive service, the guesthouse goes for about $350 per night. Guests get to enjoy the 25 acres of magnificent gardens, a black sand beach, a white sand beach, and a private little secret beach solely accessible via kayak or a short swim.
Should you be looking for something a little cozier, there's a small rental above the factory affectionately called the Chocolate Cottage. Here you awaken to the smell of freshly-made chocolate, spend days exploring the gardens, and sampling the beaches. At night, guests trail off to sleep amidst a rather unique light show. Fireflies pop through the room, creating an enchanting atmosphere worthy of the sweetest spot in all of Dominica. All that for just $75 per night.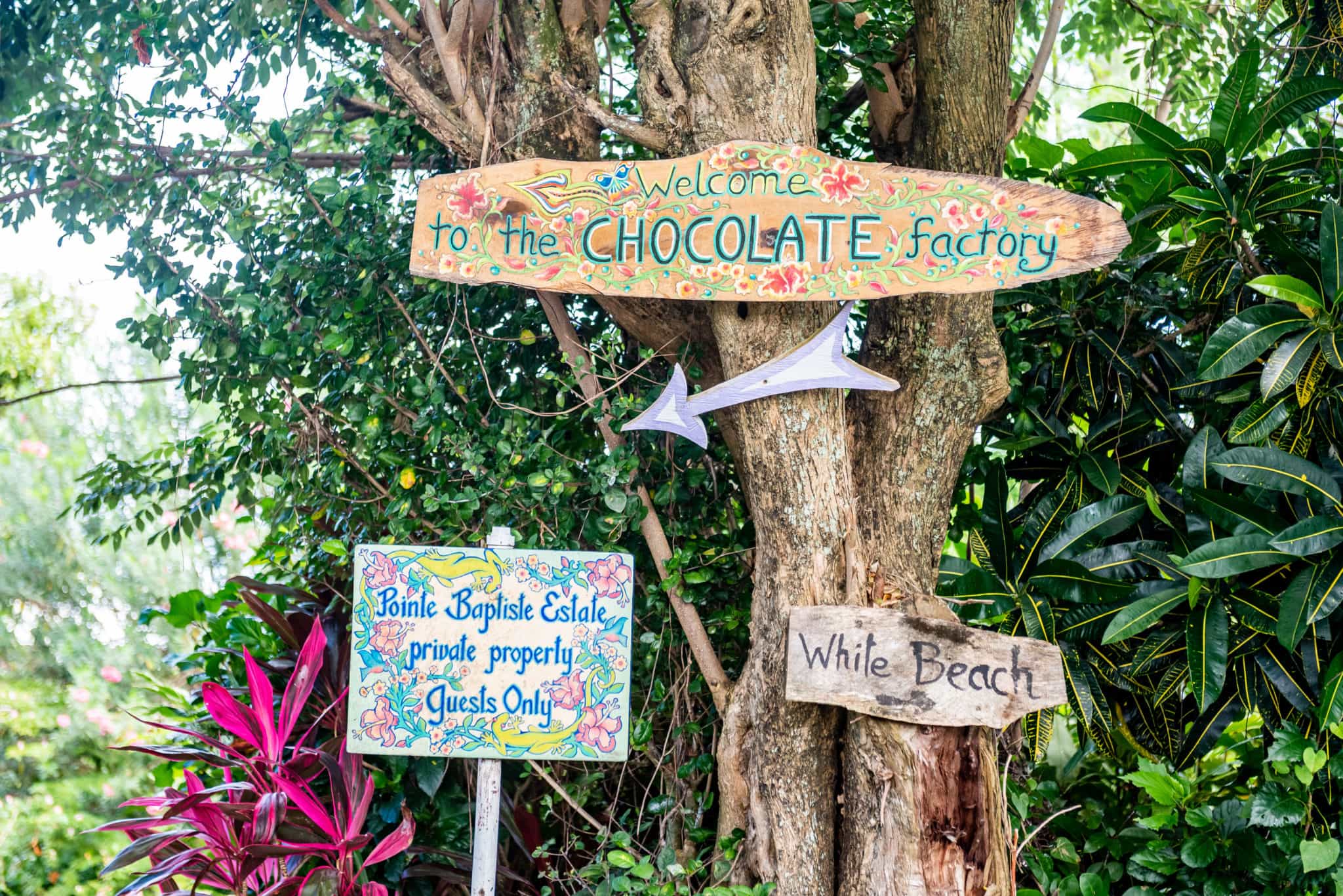 If you can't manage to make Pointe Baptiste your home away from home or even pay it a visit, Alan's chocolates can be found in shops and hotels from Portsmouth to Roseau.
Still, a trip to visit Alan at Pointe Baptiste is really worth it. I think this passage I found on their website says it best:
In a world which is becoming increasingly uniform, it remains a place which is different amid an environment of outstanding natural beauty.
Related Posts