Sample Dominica's Wildest, Most Exotic Bush Rums at Ruins Rock Cafe
The occasional bug that might find its way into your drink while you're hanging out in an authentically local bar or rumshop in the Caribbean is one thing. The crazy-exotic creepy-crawlies purposely put in your drink at Ruins Rock Cafe is quite another!
Situated within the actual ruins of a burned out old building a block up from the waterfront in Roseau, Ruins Rock Cafe boasts a rum selection best described as insanity… or genius… or just plain gross.
It all depends on how you look at it, or taste the concoctions here… if you dare.
Oh, you can find the typical bush rum flavors here – long leaf, ginger, spice (cinnamon). There are also a few other tamer tots like sea grape, raz berry, and sour cucumber that I'd never seen.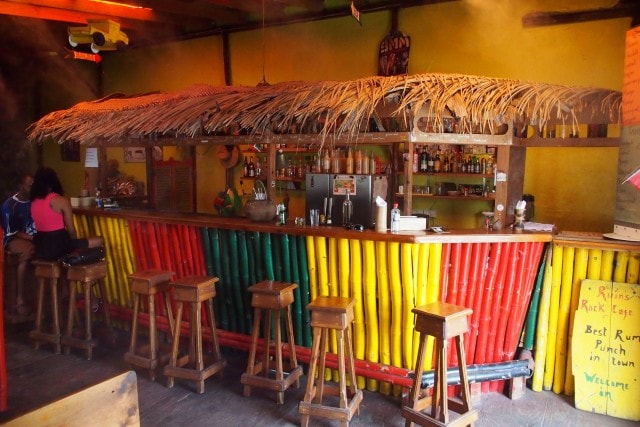 Over at the far end of the bar, right next to a side door that could come in handy if you and/or your stomach contents need to make a quick escape, you'll find rum flavors fit for Halloween.
Snake, centipede, beetle, lizard, slug, grasshopper, snake and grasshopper together – this list went on and on.
If the names weren't shocking enough, each uber-exotic rum also included its namesake contents still rotting away adding flavor inside each bottle…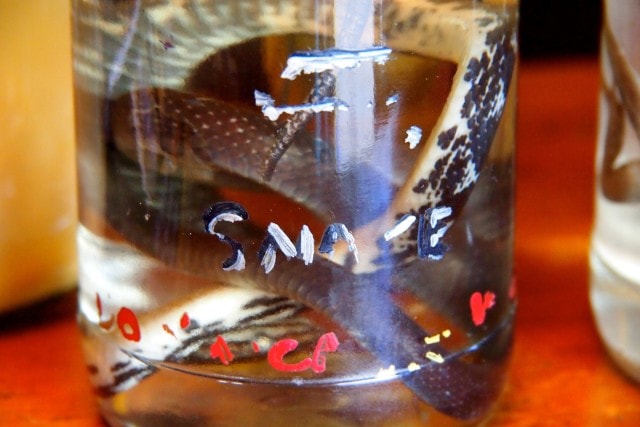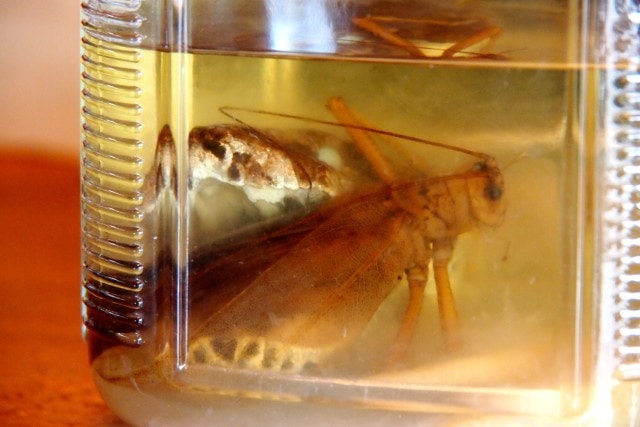 The man behind this madness, Serge L'Homme, traces his heritage through Dominica and neighboring Martinique, the intoxicating Creole dynamic shining through in his Caribbean Magic Spice shop, also located within the walls of the Ruins. Here you can buy many of Serge's wild rum creations to take home with you, as well as coffee, teas, spices, essential oils, art, cacao, and more, nearly all of which he produces on-site.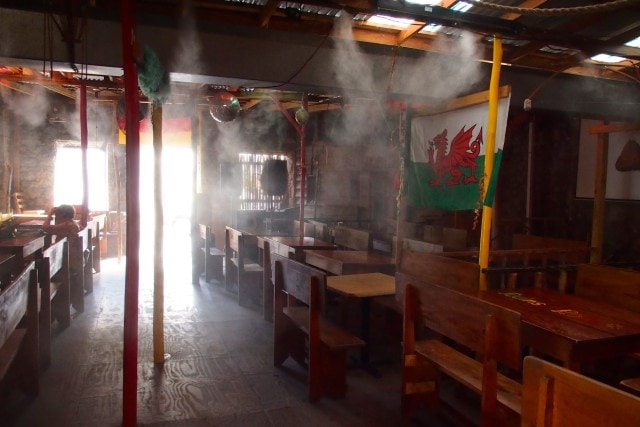 It's the scary rums that really draw the crowds, though… and likely cause more than a few people to flee!
For my part, I stomached both the snake and beetle rums, the latter agreeing with me much, MUCH more. Like the venom rum I tried in Anguilla a few years ago, Serge's snake rum was hot, the smallest sip immediately starting my pores to leaking. Yeah, didn't quite finish that one…
The beetle, on the other hand, was more mellow, almost a little sweet. If I had more time, I might've made the next one a double.
Sadly, though perhaps for my own good, I had to cut my visit to the Ruins kinda' short, leaving me quite a few more of Serge's exotic, and not-so-exotic rums to try on my next visit. If you're feeling brave next time you're in Dominica and want to try these wild tastes, keep Serge's operating hours in mind…
I open because I finish sleep. I close because I'm tired.
Indeed, the man, like his rums, is truly one-of-a-kind.
Cheers!
Related Posts