Don't Miss the 2013 World Creole Music Festival: Uncommon Envy
When you think Dominica you usually think culture and heritage, wildly pristine natural beauty, eco-adventures, scuba diving, eco-conscious hotels (here's one), and the dozens of waterfalls sprinkled along the island's 365 rivers, like the Rosalie River pictured above. Less top-of-mind for most: music.
As elsewhere in the Caribbean, Dominica has a few of its own, homegrown musical genres seasoned sweetly with elements of African and European styles. One of the newest, bouyon, is arguably the most popular.
In Creole, the word "bouyon" is like a gumbo soup; a spicy mixture, savory and satisfying. The musical style was developed in the 1990s combining elements of zouk, soca, and various other West Indian genres to create a wonderful new sound worthy of the name.
With the multifaceted bouyon as a backdrop, it's fitting that Dominica should also host one of the Caribbean's most dynamic annual celebrations of music: The World Creole Music Festival.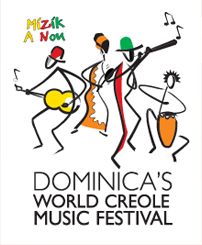 This isn't another multi-day concert event featuring Caribbean music marketed as a "jazzfest" in an effort to appeal to more tourists. The World Creole Music Festival is unabashedly about WE music; WE culture, as performed by leading entertainers from all over the Caribbean and the broader Afro/Creole world.
In the world of soca today, no one's bigger than Trinidad's own Machel Montano. He'll be there.
In the world of zouk, no one's ever been bigger than the legendary band, Kasav'. They'll be there too.
Jamaican dancehall reggae artist Busy Signal is also on the bill.
Of course, festival-goers will also get a nice taste of bouyon from Dominica's very own Triple Kay Global, and even more zouk from Martinique's Kwaxikolor and Jean Marc Ferdinand, Patrice Hulman, Orlane, and Alex Alexis from Guadeloupe. Haiti's masters of compas, Carimi, Bracket from Nigeria, and even Latin sensation Tito Puente, Jr. are all slated to perform!
That qualifies as an amazing all-star line-up in my book; one I'm absolutely hating to miss. For sure, the 2014 World Creole Music Festival will be a must for me. If your plans are more flexible than mine, though, it's not too late for this year.
The 2013 World Creole Music Festival will be held Friday to Sunday, October 25 to 27, at the Windsor Park Stadium, Roseau, Dominica.
Related Posts