A Sweet Cyber Monday Sale on Sexy Suites at Sublime Samana, 50% Off
For one day only, Sublime Samana Hotel and Residences is offering an unbeatable deal to sample their special take on modern luxury in the Dominican Republic.
Writing this as I sit with my feet propped up outside my two-bedroom casita with jacuzzi, I can think of five reasons you're not going to want to miss this sale.
1: The Impeccable Property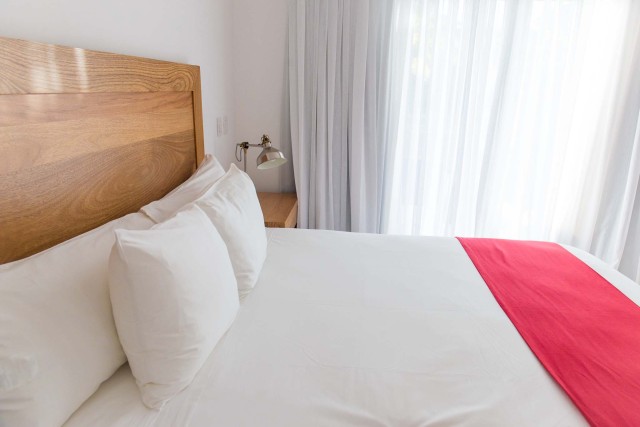 My current digs are bright, spacious, and well-appointed with a luxuriant king bed in the master bedroom, two queen beds in the second bedroom, a dining area, kitchen, three rain showers, and a terrace (where I'm sitting right now) that opens out onto the central fixture of the property, its dual-channel pool.
Stretching from the property's main building all the way to the beach, this unique canal system pool connects two large pools and is dotted with the perfect little lounge beds wrapped in flowing white fabric.
2: Coconut Whispers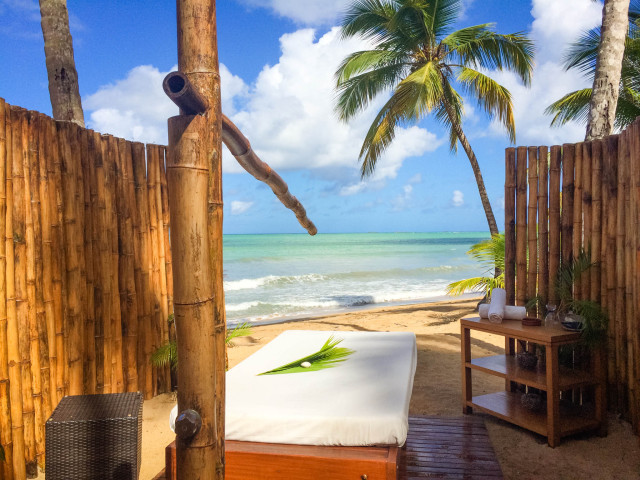 How does this sound: A full body exfoliation using fresh coconut, sea salt, and organic honey, followed by a warm coconut milk bath, finished off with a 60-minute massage?
That's Sublime's signature spa treatment and it all happens in a sensual spa on the sand, inches from the waves as they roll ashore — shushing lucky recipients deeper into bliss.
3: Salto del Limon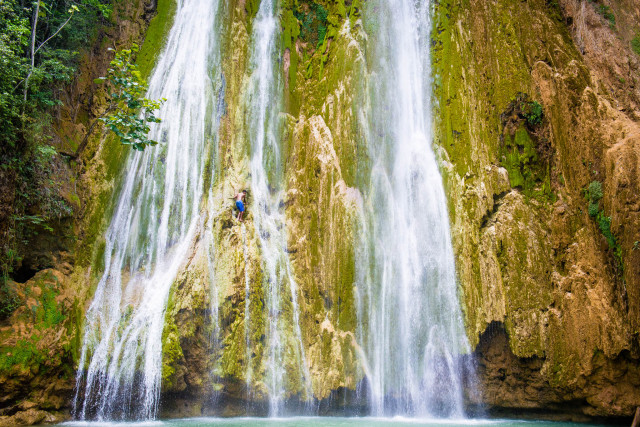 Us being us, we travel for more than what can be offered on-site at any property. Luckily for Sublime, the Samana peninsula is packed with adventurous outings to undertake.
One of our favorites is a visit to the 120 foot high, 50 foot wide Salto del Limón waterfall a short drive (and horseback ride) away. Just ask the helpful folks at the front desk to point you in the right direction, or you might end up like me on my last visit!
4: Thousands of Humpback Whales
If you time your trip to fall between January and March, you get a big bonus: thousands of humpback whales enjoying the protection of the bay for a little swimming, sunshine, and, well, baby-making.
A site to behold, these 39–52 foot behemoths put on a show regularly breaching — leaping two-thirds or more of their bodies out of the water and crashing down on their backs. And getting out on the water among these magnificent mammals is easy with outfitters all along the coast.
5: Sunsets Sipping Siglo de Oro
Back on the property, there's one more treat on my list: early dinners on the sand with spectacular sunsets as the backdrop and one of my favorite Dominican rums, Brugal Siglo de Oro in my glass!
And if that's not enough reasons, there's also the new, direct, three-hour flights with Jetblue from JFK to the new Samaná El Catey International Airport (or Aeropuerto Internacional Presidente Juan Bosch, AZS) just a short, scenic ride along the coast from Sublime.
Save 50% now
Black Friday and Cyber Monday have become infamous for out of control over-consumption as deal-crazed consumers battle each other for the most outrageous offers of the year, but what if participating in the mad rush of the official start of the holiday shopping season could actually make you richer?
Well you know what they say, "Travel is the only thing you buy that makes you richer," and a stay at Sublime definitely delivers.
Head here to save 50% before this deal is gone!
Related Posts