Ask Uncommon Caribbean: Where Should I Stay in the Dominican Republic?
Okay, it's decided – you're going to the Dominican Republic! You've read through our DR pages. You've become inspired to soak in all the adventure, history, amazing food, and fun on offer all over this vibrant country. There's only one thing left to decide:
Where to stay?
Such was the conundrum facing UC fan Annie E., who approached us recently for advice on DomRep hotel options, preferably those of the all-inclusive variety.
In the past, we've make great cases for Xeliter Vista Mare and Sublime Samana Hotel and Residences in Samana, as well as The Millennium Resort and the Velero Beach Resort in Cabarete, but Annie was hoping we could provide a few more choices across a broader swath of the country.
Enter ace travel photojournalist Lily Girma.
You might remember Lily from this post in which we touted her deep expertise in all-things-Belize. For the past few years, though, she's been living in and traveling all throughout the DR collecting uncommon experiences, pics, and info for her latest guidebook highlighting all the best aspects of travel to the DomRep.
Lily's top DomRep hotel choices…
Most people who plan a trip to the DR are under the impression that staying at an all-inclusive resort is the only way to go. And that's a major misconception. It's also a shame because the Dominican Republic is an amazing country, full of diverse landscapes–with the most varied topography in the region–mixed cultures, and so much vibrant local life, from arts to music. Staying at an all-inclusive will result in leaving without experiencing it authentically, not to mention overpaying for tours, and having your travel dollars trickle to corporations as opposed to locals.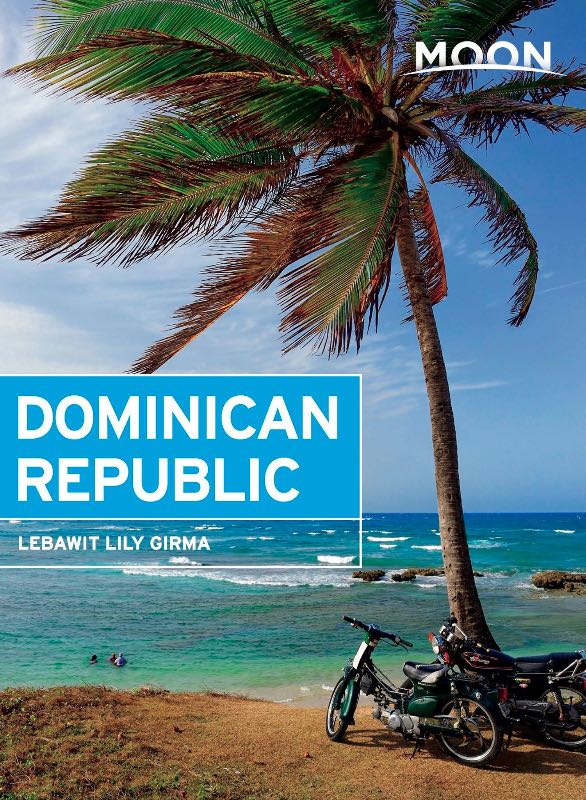 For first-time solo travelers in particular, I recommend branching out and staying at an independent guesthouse, or small hotel. One that is smack in the middle of a community, and not walled off to Dominican life. You don't have to be in a resort to enjoy this country's incredible beaches–and you can certainly experience more than beaches, including mountains, lakes, rivers, or islands! Not to mention, there are at least seven international airports here, and the transportation system is quite advanced so that you can get to many places by bus, big or small. Fly to Samana and stay in Las Terrenas – a beach village with a mixed Dominican and European population. You'll find a range of affordable cottages, guesthouses, or small hotels like Playa Colibri. Everything is a walk away – restaurants, some of the finest beaches in the DR, or trips to nearby falls.
You could also venture to Puerto Plata, and stay at an eco-lodge like Tubagua with cabanas perched in the hills and offering local hikes and excursions that are more authentic and offered to guests.
Or you could mix in some city life and stay in Santo Domingo's Colonial Zone, a World Heritage Site and the first city built by the Spaniards in the Americas. The capital is the pulse of the DR's culture, and many miss out on it. Stay at a colonial boutique hotel, like Hotel Conde de Penalba, among many others, with choices for varying budgets.
If you're absolutely set on going to an all-inclusive, Dreams La Romana in Bayahibe is one of the better picks. It's not humongous, it's a few minutes' walk along the beach to Bayahibe village, so you can experience some culture and life, meet locals, and generally get out and about. It's also close to a national park.
But really, the best tip on the DR I can give is skip the all-inclusive resort to get a taste of what this amazing country offers.
Truly GREAT ADVICE from the woman who literally wrote the book on exactly how to find and experience the best accommodations, activities, and sights in each region of the DR..!
Lily's brand new Moon Dominican Republic guidebook drops next month (October 2016). Pre-order your copy today right here.
*Lead photo credit: Flickr user Cristian Córdoba.
Save
Save
Save
Save
Save
Save
Save
Save
Save
Related Posts