Bozo Beach, Cabarete Preps for Kiteboarding World Cup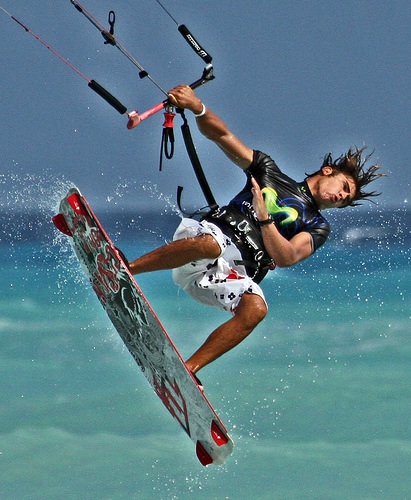 Of all the extreme sports contested at sea, nothing takes my breath away quite like kiteboarding. The amount of air these guys (and girls) get, and the rapid rate at which they get it, is truly amazing. Scary amazing, really.
Watching the handful of brave and talented amateurs who give it a try here on Fort Lauderdale beach each week is so thrilling that so I can hardly imagine what it must be like to see the pros go at it.
If you happen to be in the Dominican Republic later this month, however, you can do just that.
The Professional Kiteboard Riders Association (PKRA) will hold its 2010 World Cup in the small seaside village of Cabarete, located about 20 minutes from the Puerto Plata airport on the DR's northern coast. Cabarete's Bozo Beach is the exact location, but when it comes to kiteboarding this place is no joke.
According to the PKRA, Cabarete carries the reputation of having "the most fantastic kitesurfing conditions in the world." Susi Mai, Ariel Corniel, Alex Soto and other kitesurfing greats started their careers in Cabarete, and the area is widely regarded as the #1 training destination among pro kitesurfers owing to its ideal year-round conditions.
Dates for the Cabarete World Cup are  June 17 – 20. Most of the world's best riders will be on-hand for the competition, including 2009 World Freestyle Champions Kevin Langeree (Naish, NED) and Bruna Kajiya (Flexifoil, BRA).
If you get a chance to check it out, prepare to have your breath taken away (especially by the sexy Ms. Kajiya).
Related Posts