Brugal Extra Dry Supremo Makes White Rum Cocktails Sing
Sticking to the basics is always best when mixing your own cocktails. This is especially true when it comes to mojitos, daiquiris, and other white rum cocktails. These drinks are classics for a reason. They're born of traditions long-celebrated throughout the Caribbean and the broader spirits world. Traditions that deserve respect. Traditions that deserve Brugal Extra Dry Supremo.
Fancier Than You Might Think
Don't get it twisted, though. This ron blanco may work wonders in traditional white rum cocktails, but it's anything but basic. As noted on the Brugal Extra Dry label…
Distilled for purity and aged in the finest American oak casks that previously held Bourbon, and then charcoal filtered for unparalleled smoothness…
El Supremo is actually triple charcoal filtered. The rums that comprise the blend are aged between two and five years.
Taken together, these persnickety production methods yield a spirit of exceptional clarity. Brugal Blanco almost seems to radiate in my glass, putting tap water to shame.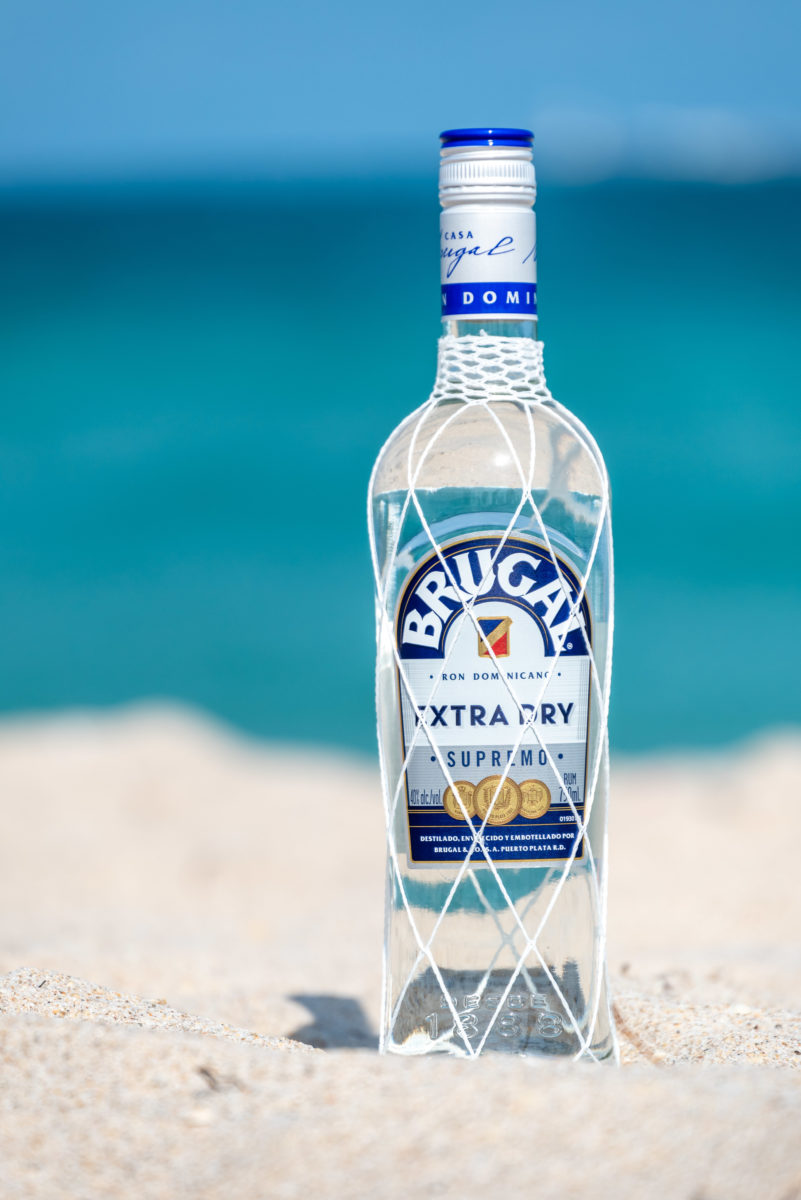 So yeah, okay, it looks super flawless and sexy. But, how does it taste?
Well, enjoyed neat, Brugal Extra Dry surprises both the nose and the palate.
Tasting Brugal Blanco
On the nose, a soft burn quickly gives way to vanilla and tropical fruits. Hints of banana and pineapple dance about with some light floral notes. Nice.
At first sip, everything comes together surprisingly well. Again, the alcohol burn is slight. It sort of smolders in a loving way.
There's a gentle sweetness to Brugal Extra Dry as well. Not one that overwhelms the palate, though, or dials down the crisp and quick signature dry finish.
Everything plays in a nice balance not common among typical white rums in its price range. (Usually around US$20.)
Where to Buy Brugal Extra Dry Supremo
Brugal Blanco is probably the most widely available Brugal rum in the USA, if not the world. Look for it at any liquor store worth anything anywhere. Alternatively, you can always order a bottle or two online. Here are a few options…
¡Salúd!
Related Posts