On-Site Cabarete: Velero Beach Resort – Location, Location, Location
The first rule of real estate applies just as much when you're planning a stay at a resort. It's all about location, location, location! And few hotels prove that more than the Velero Beach Resort.
Velero (or "sail" in Spanish) is a relatively small resort sporting just 60 rooms ranging in size from 50 to 200 square meters. All rooms feature direct views of the ocean, plus all the amenities you'd expect: central air, internet access, cable TV, etc. To be sure, my room was pleasant on a recent stay, but the real draw is beyond the confines of the suites.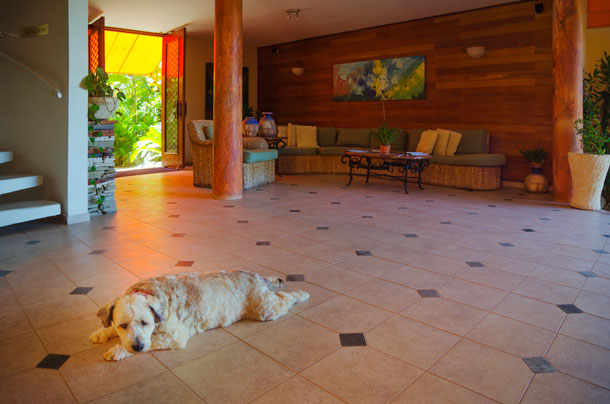 Walking from reception (where you'll usually find Scooby the dog softly snoozing) toward the beach, the first thing you'll notice decorating the central garden is a huge palm tree motif created by artfully designed walkways. Surrounding the design, real coconut trees stretch their trunks into the sky, towering above the buildings of the resort. At the head of the walkway palm is a welcoming pool surrounded by immaculately kept, white lounge chairs.
Flanking the chairs, soft beds with flowing, sheer fabrics promise to leave you a pile of relaxed mush should you be tempted to recline on them. But don't worry, there's a small restaurant off to the side with a capable staff happy to serve you whenever you find yourself incapable of rousing yourself!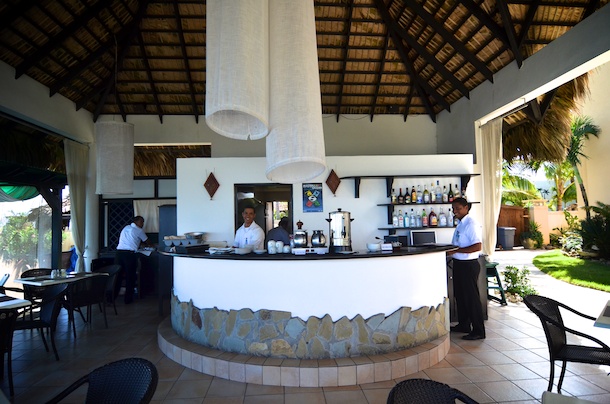 But what about all this location, location, location business?
Well, first of all, Velero Beach Resort is in the Dominican Republic. This island nation's tourism board adopted the tagline "Dominican Republic Has it all," and it's pretty hard to argue otherwise. There are mountains, beaches, cities, and sporting opportunities impossible to find almost anywhere else in the Caribbean.
Speaking of sporting opportunities, consider the second "location:" Cabarete.
Touted as the "Action Sports Capital of the Caribbean," Cabarete is the preeminent destination for kiteboarders. Around 12:30 or 1:00, the winds pick up and the kiteboarding faithful head for the water, or flock to the best kiteboarding school in the area: Laurel Eastman Kiteboarding. Either way, before long the skies over Cabarete are full of billowing kites—dancing this way and that. It's a pretty amazing sight.
Cabarete also boasts an equally thrilling nightlife scene with a number of clubs and restaurants ranging from local fare to gourmet offerings. There's plenty to do, day and night, in Cabarete.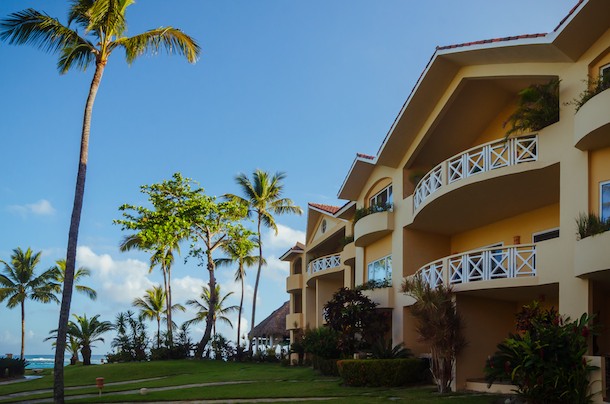 Which brings me to the final "location:" Velero is at the far east end of the beach, away from the partying and surfing.
So when you want to just relax in one of the beds above the beach, you can rest assured you won't be bothered by errant kites, peddlers hocking trinkets or tourists who've had one too many Cuba Libres.
Rates range from $114 to $384 per night depending on size and season. Check availability today.
Related Posts