There's a Villa to Suit Every Style (Even Sunsetters) at Grand Isle Resort & Spa, Great Exuma
My brother Patrick takes a novel approach to travel, one that to me is probably best personified in his practice of sunsetting beloved destinations. Not that I agree with the concept. For me, there are simply way too many favorite places, people and experiences across the Caribbean to leave anything solely confined to memory.
Even if you subscribe to Patrick's sunsetting theory, though, I think you'll still like visiting Grand Isle Resort & Spa in Great Exuma again and again. And not just because it's posh, sits astride the absolutely amazing Emerald Bay beach and offers every luxurious comfort your heart might desire either…
One of the more upscale properties in all of The Bahamas, Grand Isle was originally built as the villa component of the sprawling 500-acre Four Seasons Resort Great Exuma. The property opened in 2003, only to close six years later due to the failing global economy. In 2010, Sandals took over the main resort, leaving Grand Isle to grow in its own way.
Thank goodness.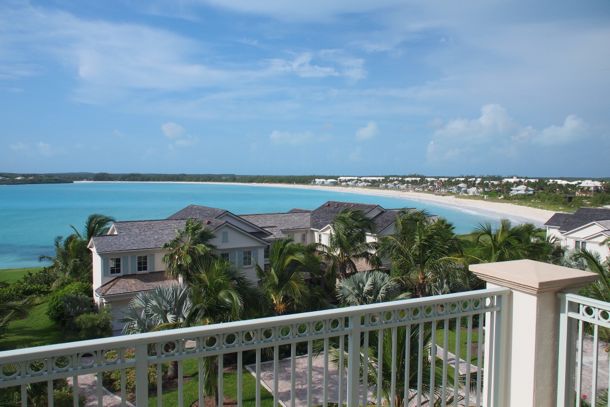 As you can see, the properties are quite separate and separated, so rest assured, you'll enjoy a unique experience at Grand Isle that's far from the typical mega resort Sandals style.
It is, in fact, style, or styles, that makes Grand Isle ideal even for "sunsetters" like Patrick. You see, within each of its 78 luxuriously appointed one-, two-, three- and four-bedroom villas, you'll find distinctive interior designs, no two exactly alike.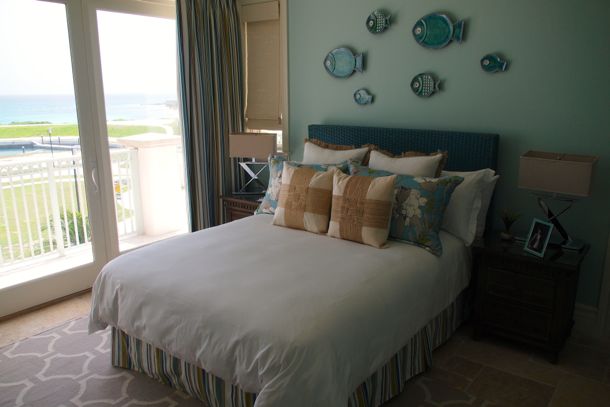 I was lucky enough to tour several different villas during my weekend stay at Grand Isle this past July, and nothing I saw in any one villa matched another, except maybe the flat screen TV's, telephones, a few light fixtures, windows and doors. You know, the basics. Everything else, though, showcased the individual expression of each villa's owner, a collection of folks who obviously have great taste.
Styles could primarily be described as elegant Caribbean with color palettes inspired by the sea, though some were more modern…
While others I might peg as a bit more contemporary…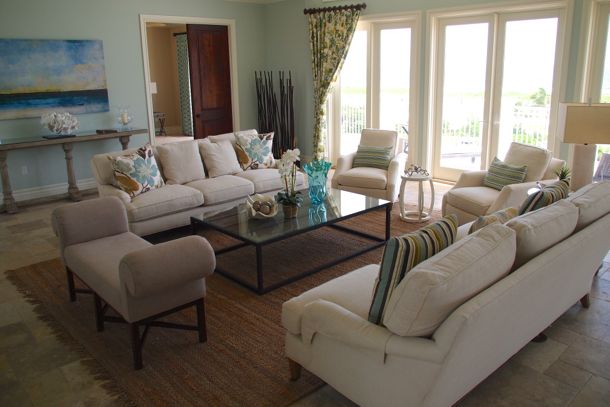 This room especially made me miss my twin boys…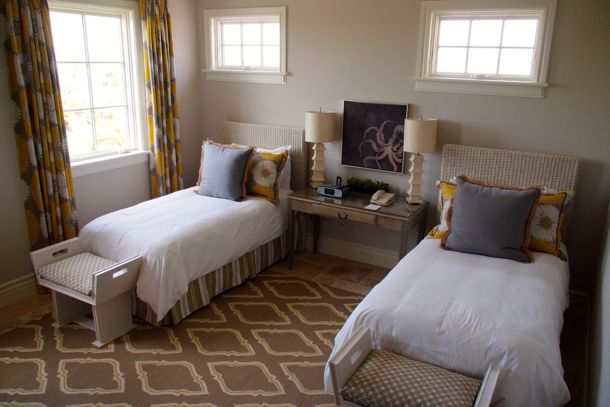 And I wouldn't mind eating all my meals in this dining room…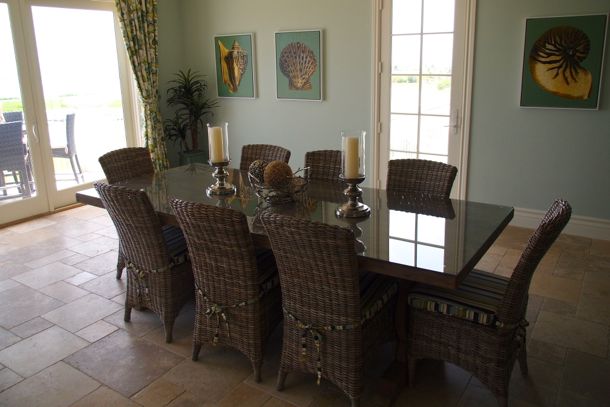 Villas at Grand Isle range in size from 1,250 to 5,000+ square feet. They all also offer fully equipped gourmet kitchens with granite countertops, spacious living areas, marble-clad bathrooms, high-end amenities, laundry facilities, high speed wireless Internet, and extraordinary views of the lush surrounding gardens, Emerald Bay, the on-site Greg Norman-designed golf course, or the Marina at Emerald Bay.
In every way, these villas are like ultra-posh homes away from home that, believe me, you'll never want to leave.
To find the villa that best suits your style at Grand Isle, visit the resort website.
Related Posts