Wilding Out With Endangered Bahamian Rock Iguanas
The vast majority of the 700+ Islands of The Bahamas are uninhabited, though certainly not devoid of life. Swimming pigs get more headlines, but cute and chunky critters like this guy are no less worth checking out.
This is one of many Northern Bahamian Rock Iguanas I encountered while island-hopping around the Exumas a couple years ago. Unlike their porky neighbors, these green Goliaths, the largest native land animals in The Bahamas, are actually endemic to the Exumas.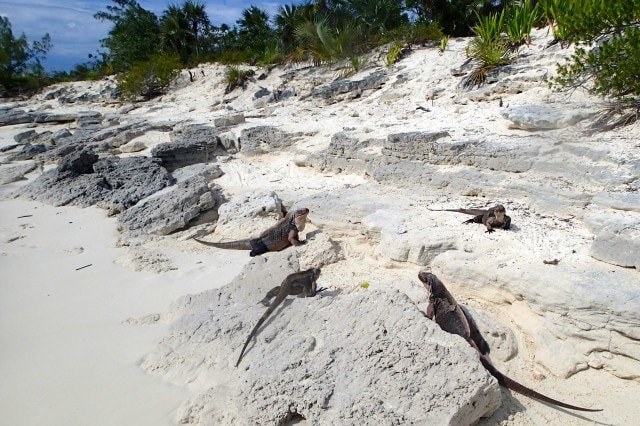 You wouldn't know it judging from the horde of iguanas that came scurrying out from every beachfront nook and cranny as we came ashore, but Bahamian Rock Iguanas are actually endangered. There was even a time when the Allen Cay Rock Iguana, a particular species found only in Leaf Cay and the Southwest Allen's Cays, was actually thought to be completely extinct.
Wildlife protection laws passed in the 1960's helped to preserve the species, creating a bit of a visitor attraction, with boaters stopping off and feeding the iguanas on a near daily basis.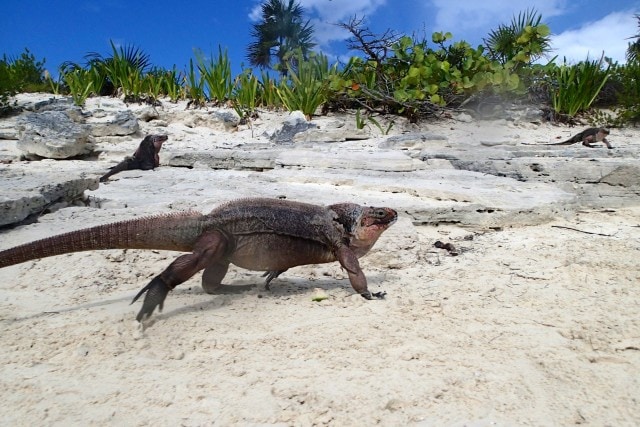 Spoiling the iguanas in this way may have long-term negative effects, but it's near impossible to stop in a place like Leaf Cay, where they're fed constantly, without offering the iguanas something. They're friendly and non-aggressive, but will certainly let you know that they expect a handout in exchange for setting foot on their shores.
Best things to feed them are leafy veggies like lettuce. No one, not even iguanas, like eating sandy food, so try to find a stick that you can impale your offerings on before serving them up.
For more on the wild times on offer throughout the Exumas, click here.
Related Posts