Captain Herman Fish Fry, East Side Grand Cayman
Go East, de man! This slight turn on the popular American phrase applies in so many great ways to my travels in Grand Cayman. East, you see, is the polar opposite of Grand Cayman's ultra-touristy western environs. The oft-clogged streets of George Town and bustling West Bay seem worlds away out East. Mostly what you get out here is long stretches of breezy and blessedly empty shoreline, peace, quiet, and authentically West Indian eateries like Captain Herman Fish Fry.
Much as I stumbled upon Vivine's Kitchen many years ago, I found Captain Herman's quite by accident.
Re-exploring East End Grand Cayman
I was in Grand Cayman for a tourism industry event. My meetings, though, weren't scheduled to start until the evening. Lunchtime was fast-approaching and my rental car was full of gas.
A perfect set of circumstances for a bit of adventuring.
So, off I went (due east, of course) in search of nothing in particular… Sort of.
Part of me was keen on seeing if the special spots I'd come to know in Grand Cayman were still around. The Cayman Shoe Tree, Grape Tree Cafe, The Retreat at Lookout…
At the same time, though, I was anxious to find something new, at least to me. Another oasis of the authentic West Indies. A yin to Grand Cayman's increasingly touristy yang.
Captain Herman Fish Fry did not disappoint.
Main Menu Stop Sign
I mean, just look at the restaurant's "Main Menu" sign…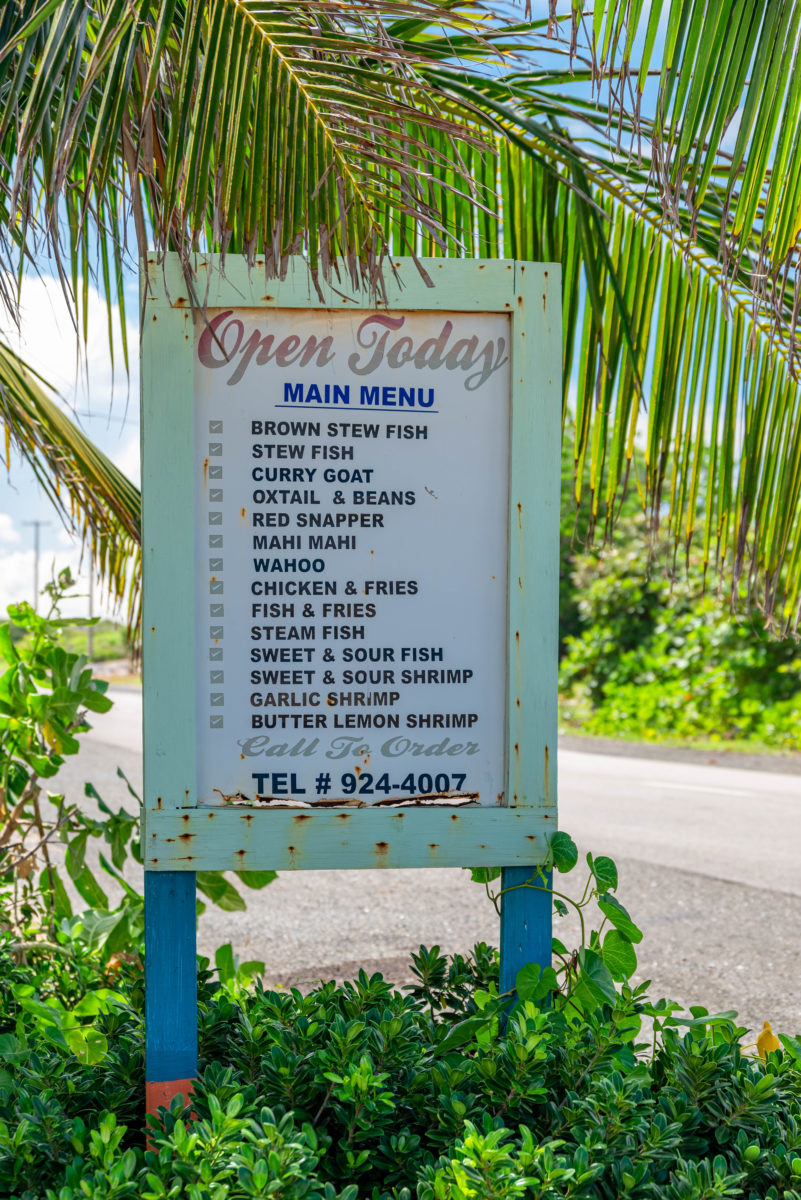 This permanent installation sits right along the road. Even if you're speeding along, it's impossible to miss.
That certainly was the case for me, as I immediately held brakes upon seeing it, made a quick u-turn, and rushed into Capt. H's parking lot.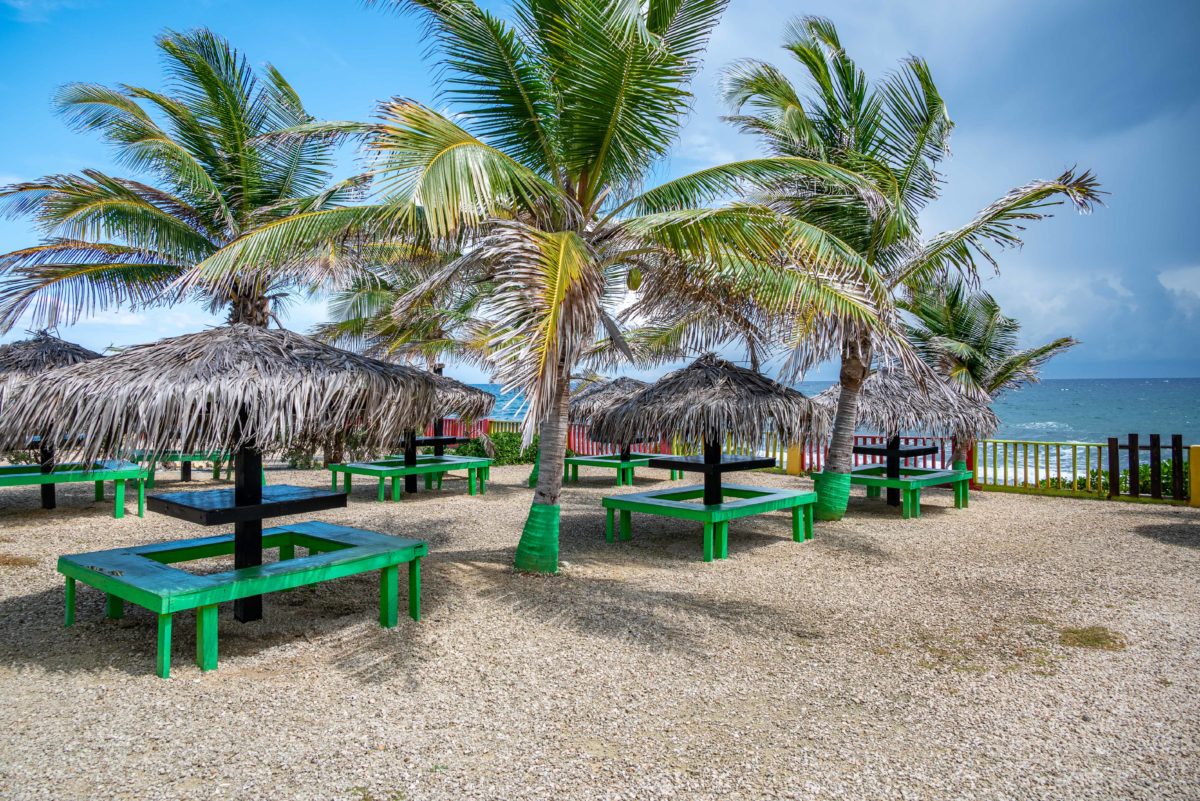 At the window counter, I was greeted by Jasmine. Warm, welcoming, yet too shy for a photo, Jasmine is one of the main chefs at Captain Herman Fish Fry. She originally hails from Jamaica, a fact made deliciously clear when sampling her red snapper platter.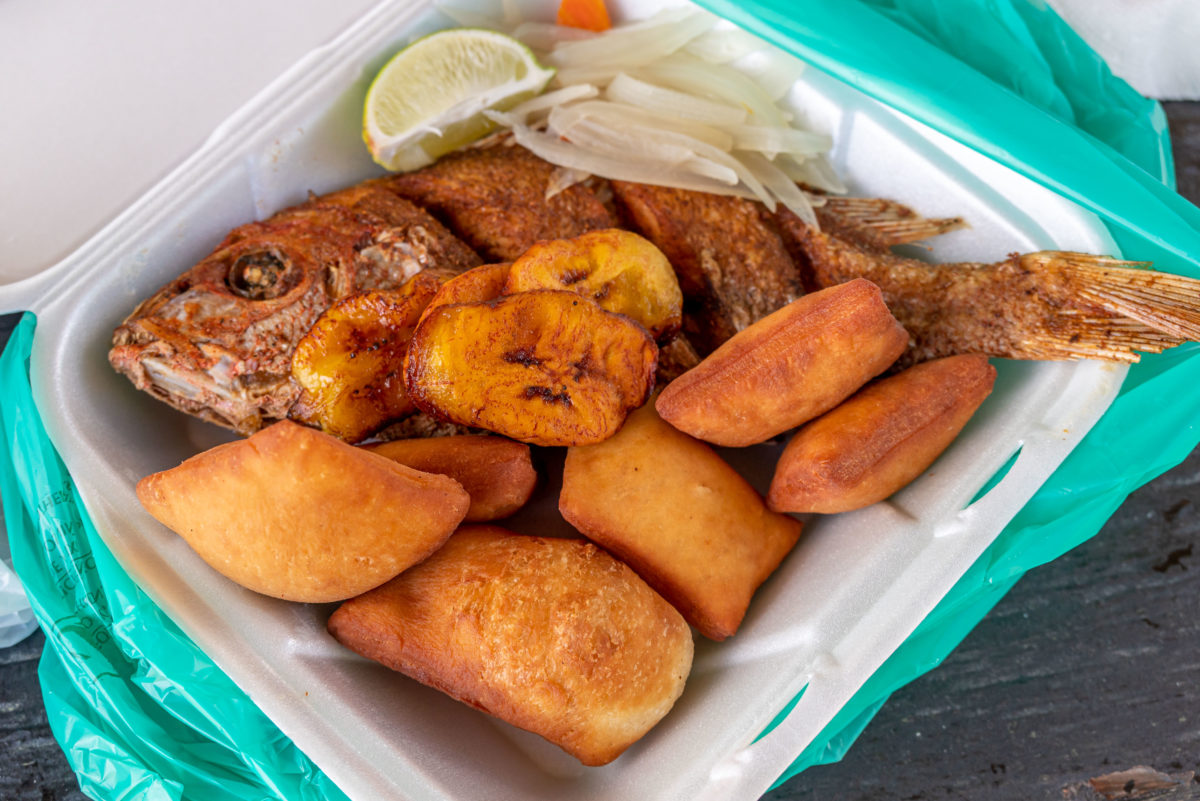 From Jamaica, With Love
Escovitch heat wonderfully balanced by sweet plantains and baby Johnny cakes – just what the doctor ordered!
Jasmine's red snapper was super satisfying, of course. At the same time, though, I just had to try her conch soup.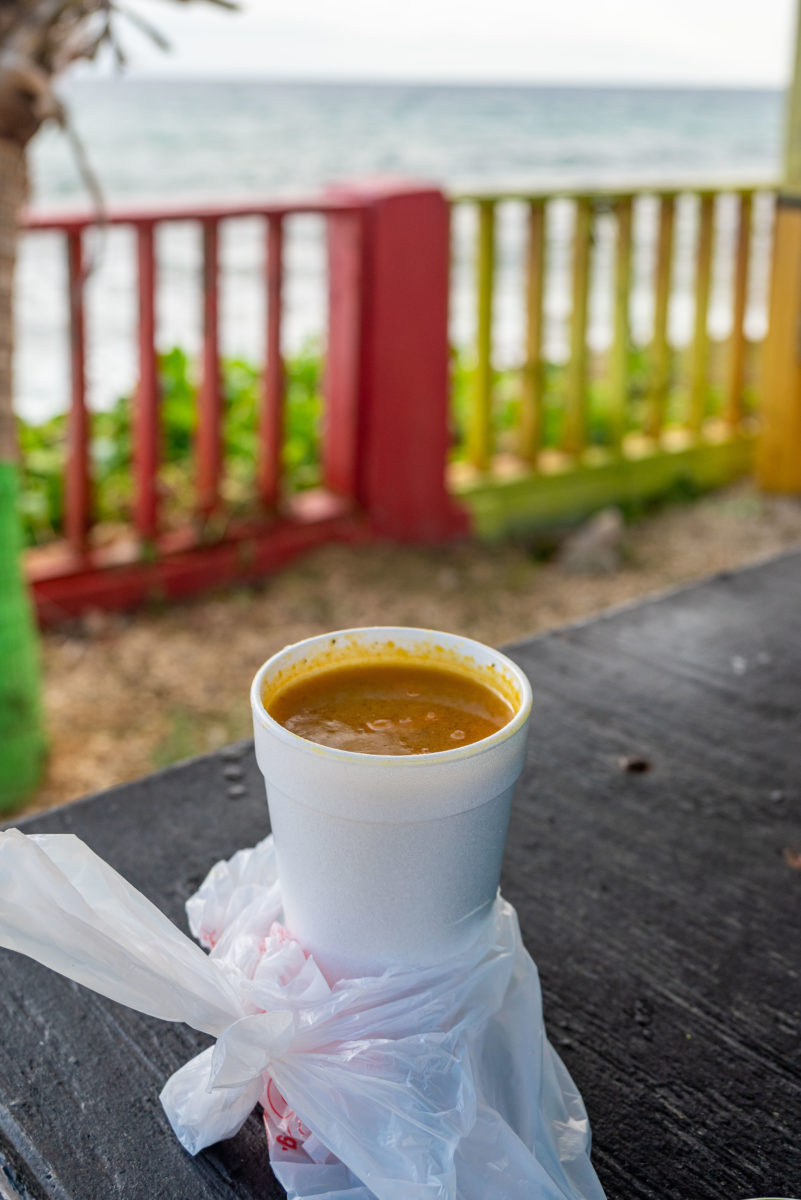 Hearty, thick, delicious.
While the food and company were great, my favorite thing about Captain Herman Fish Fry is the atmosphere.
There's no music playing here. No TV to distract from the seaside beauty; the crashing waves, sea birds singing. Saltwater spray further seasons your food, the breeze doing double-duty keeping the mampies at bay.
Yeah, lunch at Captain Herman's was pretty perfect for me.
Getting to Captain Herman Fish Fry
This place is impossible to miss when driving out to Grand Cayman's east end. The restaurant is set astride the aptly-named Sea View Road on Grand Cayman's southeastern shores. Once you pass Lovers Wall, keep an eye out for the sign.
Related Posts