CayLight Beer: For When You Need to Bite the Hair of the Dog
Today's Friday Happy Hour post comes to you live and direct from the 2011 Caribbean Rum & Beer Festival in Barbados. I had the honor of serving among the distinguished panel of judges for the rum competition held yesterday. It was an amazing experience, of course. Right now, though, I'm all about beer. In particular, CayLight Beer.
Seeing the CayLight Through My Rum Goggles
"How can that be?" you say. "You love rum. You're in The Birthplace of Rum judging a rum competition and you're all about beer?"
Yes, it's true. That's not to say that I'm all rummed-out, mind you. It's just that after sampling 40 different rums over a concentrated four-hour period yesterday, then staying up late with the blend that turned out to be my favorite among the competitors, I'm a tad hungover sluggish today.
Best to work my way back to rum slowly. Best to bite the hair of the dog. Best to get my hands on a CayLight.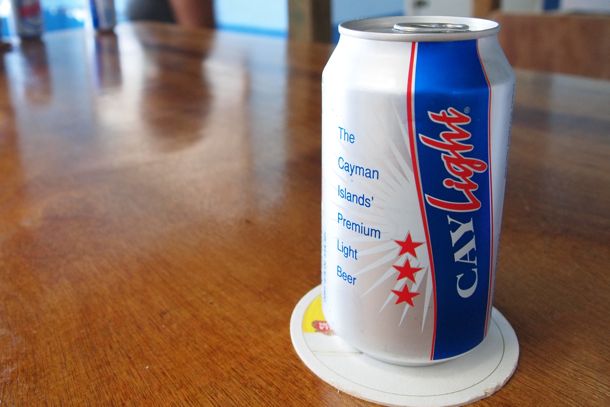 Another shining star of the Cayman Islands Brewery Ltd, CayLight was my go-to beverage after late nights in Grand Cayman earlier this year. At only 95 calories and 3.5% ABV, CayLight barely packs a love-tap, much less a punch. Somehow, though, it manages to have a nice, distinctive flavor, which stems from the brewery's craft beer roots. (More on that here).
I'm generally not a big fan of light beers. This one, though, gets high marks from me, and a few other people paid to know better…
Caribbean's Best Beer?
Beer judges at last year's Caribbean Rum & Beer Festival voted CayLight the number one beer in the entire Caribbean!
CayLight bested 45 other Caribbean beers, each judged on appearance, aroma, taste and overall impressions. Pretty impressive, especially considering CayLight has only been around for a few years.
Is CayLight really the Caribbean's best beer? I don't know that I'd go that far. For me, right now, though, it's definitely #1.
Cheers!
Related Posts