Checking Into Green Turtle Club Resort & Marina
Skiers have their chalets and lodges; scuba divers, their dive resorts. Bird watchers have eco-retreats and gamblers have Vegas. For boaters, sailors and everyone else who loves the seafaring lifestyle, there's The Green Turtle Club Resort & Marina.
Built in the 1960's and only accessible by boat from nearby mainland Abaco, The Green Turtle Club has been a favorite marina-resort escape for lovers of the lesser-known parts of The Bahamas Out Islands for years. Entering her harbor aboard the ferry from Treasure Cay, you immediately get the sense that you're in store for something special…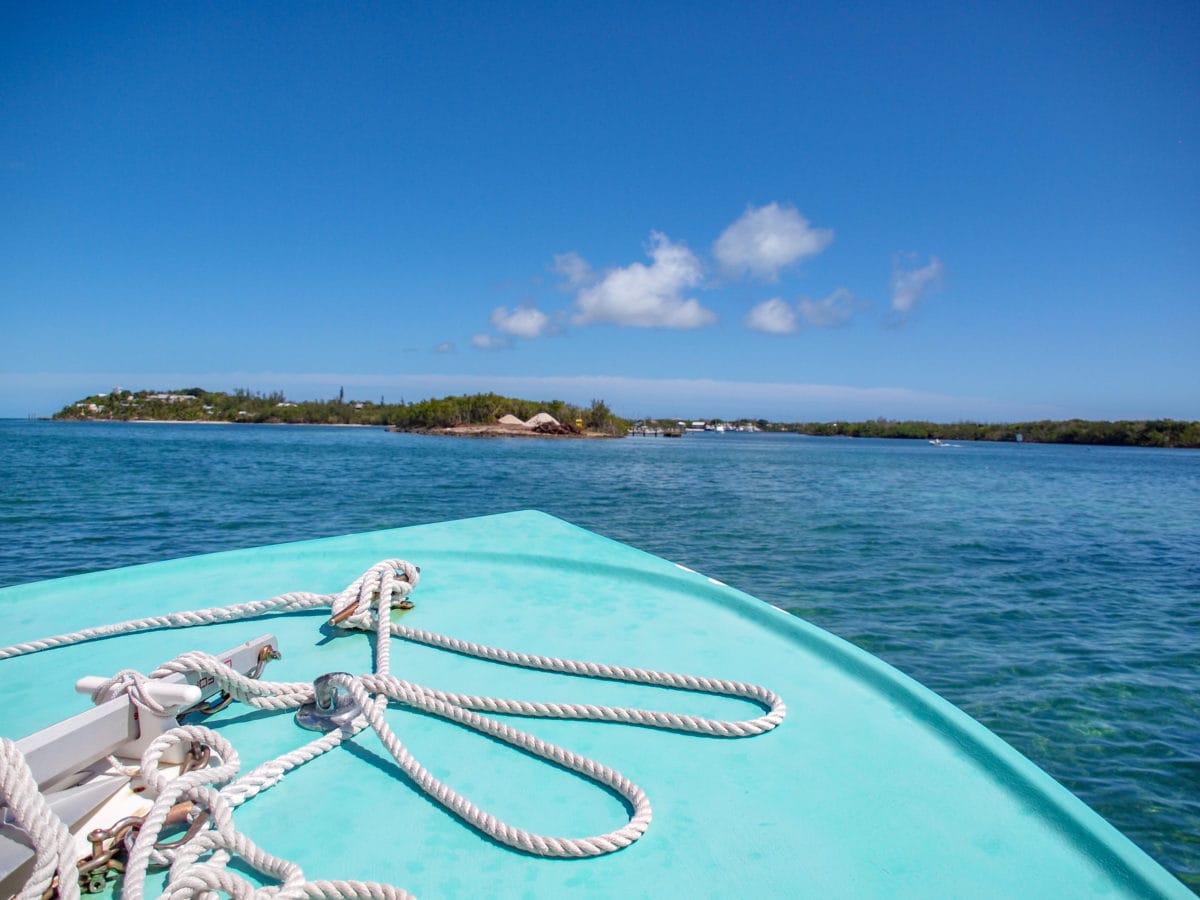 I had the chance to run off to this quaint little corner of the Abacos with my wife last summer. It was birthday number 4-0 for her, and all she wanted was a weekend escape to someplace secluded, sleepy and warm; where lazy days would morph into even lazier evenings and all we'd really have was each other.
Green Turtle fit the bill in almost every way primarily because we were housed in one of their Waterfront Rooms.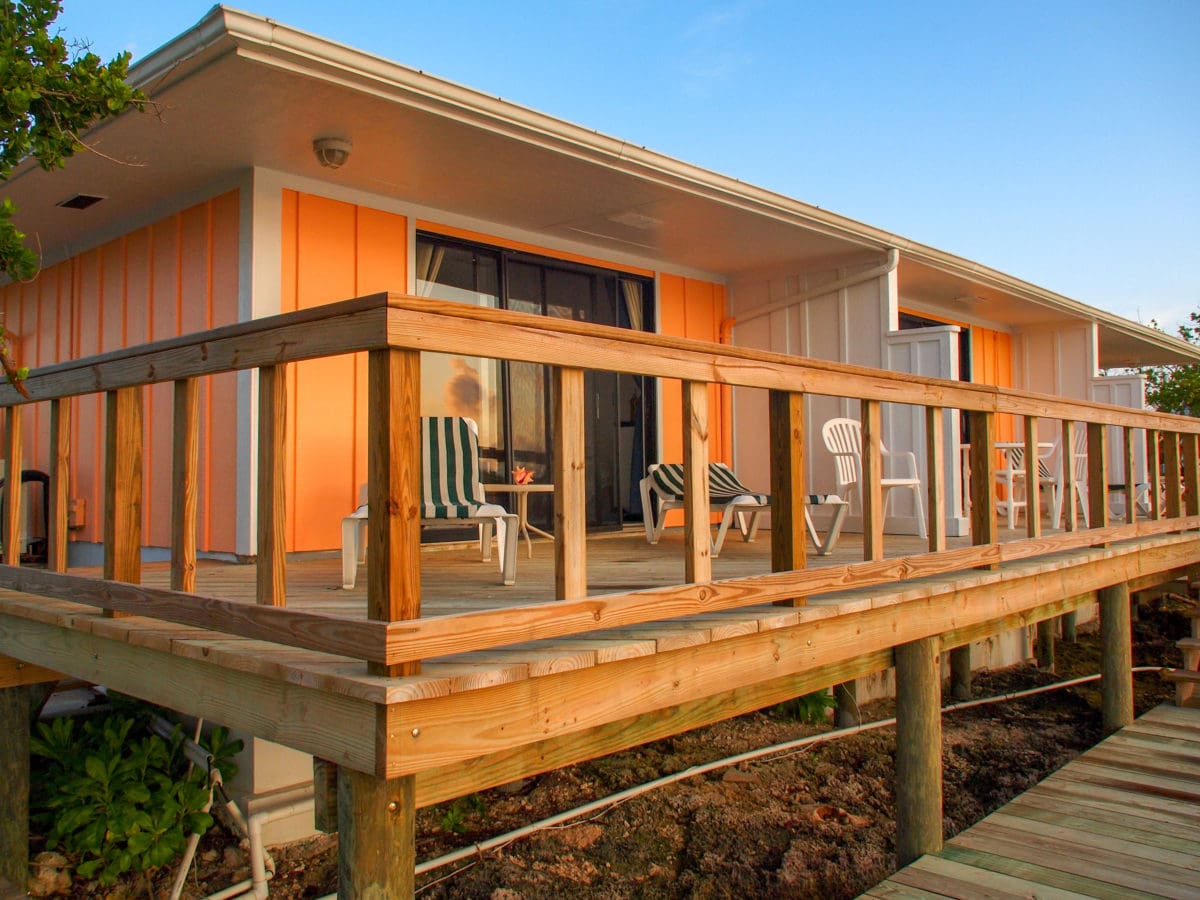 Extending along Turtle Point, a good ways away from the main part of the hotel, restaurant and marina, our Waterfront Room was all about seclusion. No TV, no phone, no nothing. (There may have been a radio, and you can have a TV/DVD if you book an adjoining center room, an option with some units.) Just a couple of comfy beds, a small bath, expansive wooden deck/dock and a morning sunrise view worth waking extra early each day to enjoy…
The view off our deck during daylight hours wasn't too shabby either…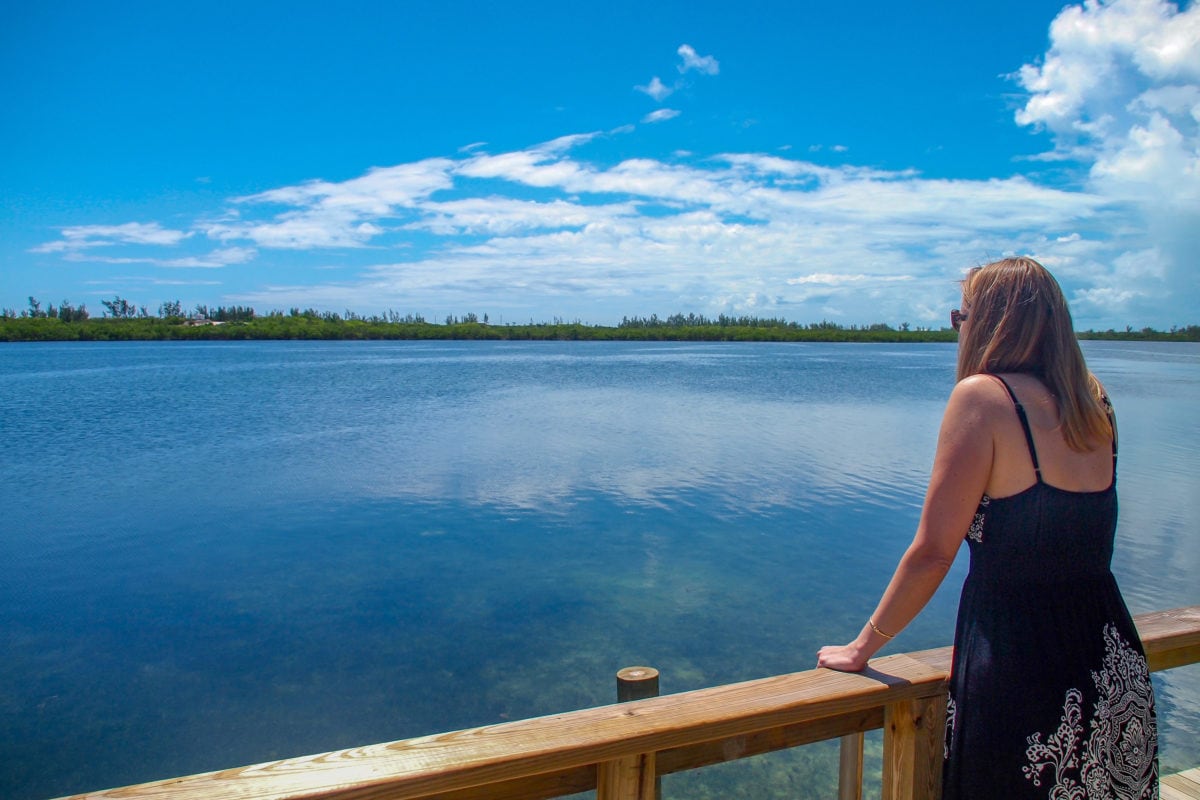 The other room categories at Green Turtle afford guests closer proximity to the main common areas – bar, restaurant, boutique shop, convenience store, etc. – and a nice little white sand beach. It's not great for swimming, but works quite well for lounging and enjoying a Sands or two from the Yacht Club Pub inside the main building. Incredible beaches for both lounging and swimming, like this one, are just a short hike or golf cart ride away.

Back to those secluded Waterfront Rooms, though. Boaters particularly like 'em as they provide dockage for smaller vessels just off the deck. Looking out over the water while relaxing in your chaise lounge, you actually get the sense that you're really on a boat!


When we weren't off exploring Green Turtle Cay's historic principal town of New Plymouth, enjoying her beaches or discovering the origins of the famous Goombay Smash, we were right here on the deck relaxing as though cruising around The Bahamas.

I'm sure you can have a raucous good time at The Green Turtle Club, especially at the Yacht Club Pub, which serves a sinful Tipsy Turtle Rum Punch, judged by Esquire Magazine as the best in the Caribbean.

For us, though, on this particular trip, the peace, serenity, and calm seas out at the Waterfront Rooms were more than ideal.

For additional details on The Green Turtle Club, visit the property website. When you do, be sure to check out their specials page for the best deals on your next escape to this special place.
Related Posts