Deal of the Week: Learn to Catch Some Zzz's at the Caribbean's First Sleep School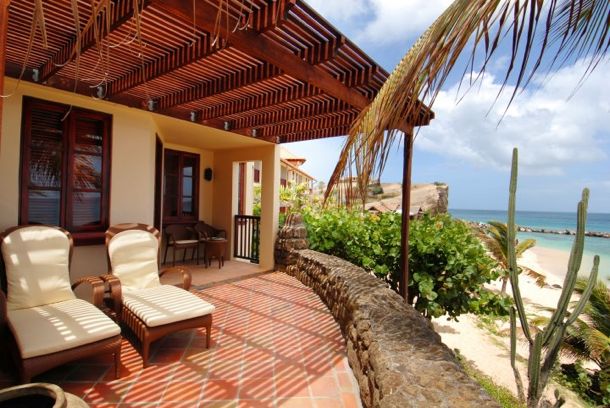 Tons of people escape to the Caribbean for rest and relaxation each year, but for some of us it's difficult to fully shut down even among the most soothing of island environs. More than 100 million Americans suffer from some form of sleeping disorder, according to The Sleep Wellness Institute, and though I haven't been clinically diagnosed, I'd certainly count myself among that lot. Thankfully for us, one very special resort in Grenada is stepping up with a first of its kind Sleep School in the Caribbean!
The resort in question is the 100-room La Source Grenada, an absolutely uncommon property entirely dedicated to helping you achieve a better, happier and healthier you. How do they do it? Well, as it says on the La Source website:
Amazing things happen when you introduce your body to your mind.
Everything at La Source is geared toward achieving optimal body-mind harmony, with healthy gourmet cuisine, daily spa treatments and complimentary Yoga, Pilates, Tai Chi and meditation classes all available and all-included for all La Source guests. You also have your usual complement of water and land sports fun, though most resorts I know don't offer archery and fencing as they do here. Scuba divers even get three complimentary dives for every week they they stay on-property!
If all that doesn't help you hit the hay, taking part in The Sleep School at La Source definitely will. The school is led by Dr. Guy Meadows, an expert in insomnia from the UK who created The Sleep School after studying popular medicine-based treatments for sleepless nights for a good 10 years. His approach effectively re-teaches insomniacs how to sleep again. No drugs, no props – just mindful, holistic techniques that are hand-in-glove with the La Source experience.
Like all the other good-for-you amenities at La Source, The Sleep School is available to resort guests free of charge. The next Sleep School class will be in session June 4 to 10, 2012.
For reservations and more information, visit La Source online, or call 1-866-830-1531.
* The information in this story was accurate at the time of publishing. All rates and specials are subject to change at the travel provider's discretion.
Related Posts