On-Site Grenada: Finding Serenity at Savvy Beach Bar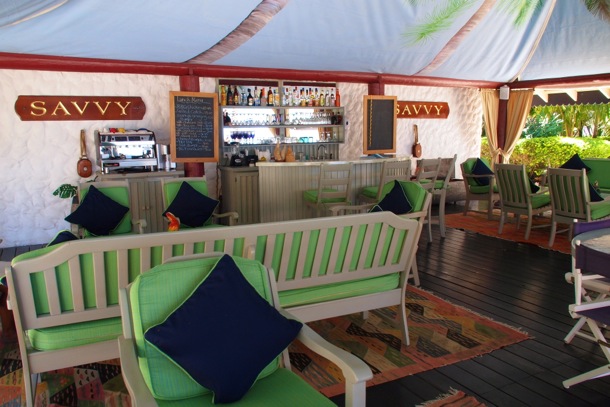 If I tend to like my beach bars a little grimier than Umbrella's, as I expressed a week ago, then you can be sure that I tend to like them A LOT grimier than Savvy. Much more of a breezy bourgeois beach lounge than a bar, Savvy may not be the fanciest seaside saloon I've ever come across, but it's a good many shades nicer than my typical beach bar haunts.
So, why should you go here next time you're in Grenada?
Serenity. It wasn't serenity that originally drew me here on the morning of my last full day in Grenada this past November. Instead, I was once again in search of my traveling rum companions. The late-night lost shoes episode at Umbrella's was still pounding fresh lumps upon my head. Now it was time for recovery. For picking up the pieces. For steadying oneself and facing the day.
I wandered down to Grand Anse Beach from Mount Cinnamon Resort, where most of my rum buddies were staying, following this path…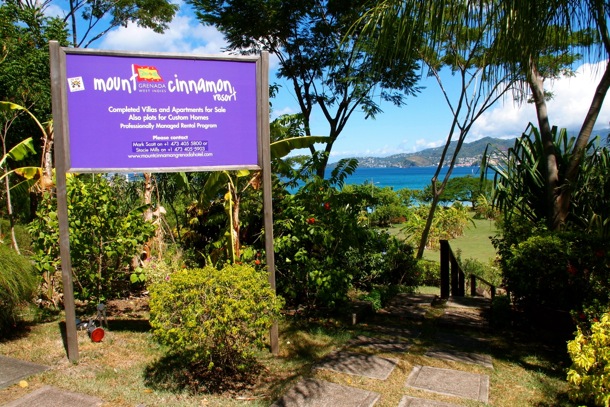 …and arriving here.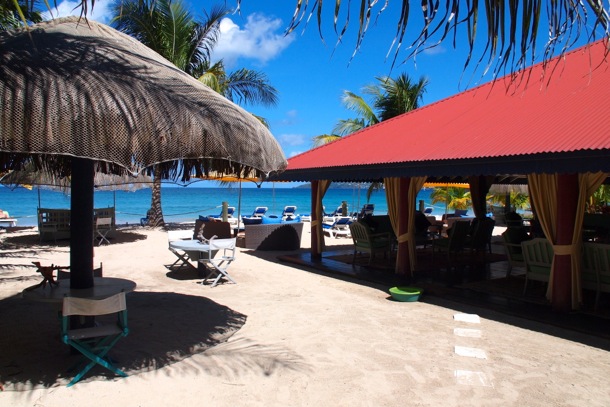 There, sitting off in a corner, alone in a comfy chair, I found one of my rum buddies. A cool steady breeze blew in off the sea. Roots reggae classics wafted about as he sat staring aimlessly at the horizon. He barely turned his head while acknowledging my presence as I approached. It was almost as if he were in a trance.
I soon came to know why…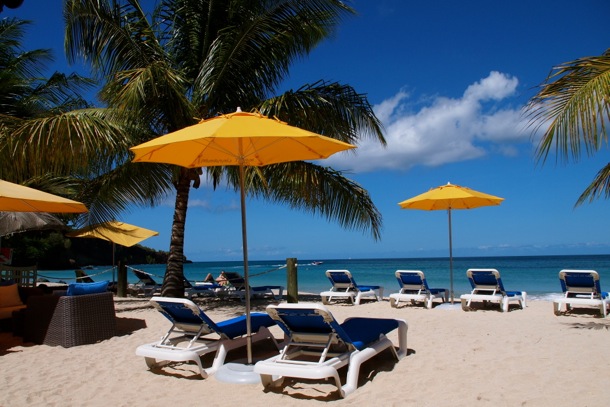 It wasn't quite lunchtime yet, so the place was empty, save for my friend and two of the nicest waitstaff ladies you'll meet anywhere. Sugar birds fluttered about, claiming their fair share of a large cluster of bananas hung near the grill at the back to ripen. The waves continued their rhythmic crash-retreat-repeat nearby. Somewhere up the beach a small child laughed.
I sat with my friend, the two of us equally transfixed at the zen-like surroundings. We didn't say much. We didn't have to, the vibe encouraging our complete and utter surrender to Savvy and her charms.
It wasn't long before my friend had to leave on an errand. I, on the other hand, stayed a good bit longer than I had originally intended. The scene was really just too magical, too soothing and pleasant.
Thankfully, though, my hangover didn't feel the same. It was gone soon after I sat down…
For more on Mount Cinnamon and Savvy, visit the resort website.
Related Posts