Saturday Video: The Inspiring Story of Grenadian Olympic Gold Medalist Kirani James
It's been more than a year, but I continue to find myself absolutely astounded by the stunning Gold Medal victory pulled achieved by Grenada's own Kirani James in the 400 meters at the 2012 Olympic Games.
This isn't about shadowy doubts or PED speculation; it's about a pure, all-encompassing appreciation for the man born of my own personal visit to Kirani's home town of Gouyave last November.
Gouyave may be among the largest towns in Grenada, but in reality it's more of a humble, mostly crumbling fishing village located on the island's northern Caribbean coast. On the surface, Gouyave's glory days appear to be so far in the rearview that upon exploring her side streets, you might wonder if the they ever existed at all.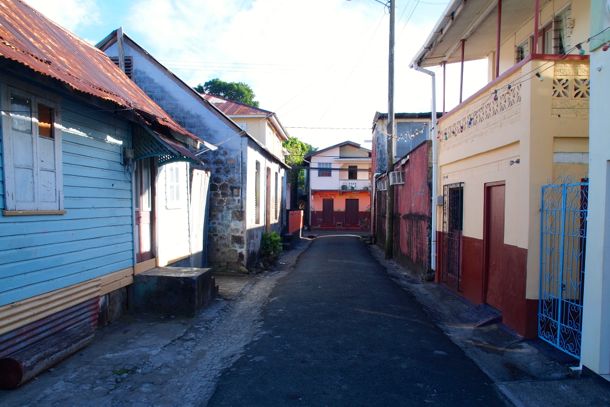 What does exist in Gouyave these days is an immense amount of pride over their favorite son. Drawing from Kirani's example, you gotta' think there's much more to this community than narrow two-way streets and dilapidated buildings.
Just imagine the kind of drive and determination; the support, faith, and encouragement it must've taken to emerge from such a modest place to stand atop the sporting world in one of the Olympics' most demanding events?
Like everyone else in Grenada – and just about every other West Indian, I imagine – I'm inspired by Kirani James. His accomplishments are among the few truly inspirational events I've witnessed in my lifetime that sincerely suggest that all things are possible.
That's why I'm so excited about this…
Footprints is a new documentary in the works that details Kirani's incredible story, the humble hometown that helped to shape him, and the added sense of national pride and inspiration he's instilled in all Grenadians.
The film is being produced by Colour Bar Media, Grenada. No idea yet when we'll get to see the finished product, but we'll be sure to keep you posted as we have further news…
Related Posts