The 3 Biggest Mistakes I Made in Grenada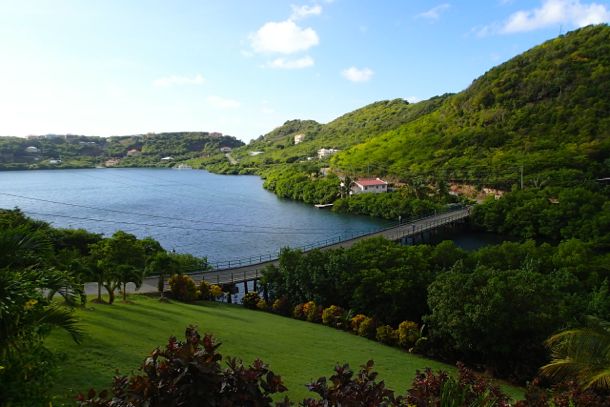 We Bennett boys are not perfect travelers.
Sure, our aimless wandering, chance encounters and persistent queries almost always result in the type of rewarding travel experiences that keep readers like you glued to this spot. However, it's the pairing of the two operative words in that last sentence – almost and always – that tells you we're not immune to the occasional mishap, screw up or missed opportunity.
Case in point, my recent trip to Grenada…
I made three such mistakes during my brief stay in the Spice Isle last month, all of them primarily born of my own personal number one travel bug-a-boo: lack of planning. As often as I travel in a given year, it's sometimes a plus for me to find a hotel room reserved under my name when I arrive in a given destination!
Thankfully, there were no problems with my room (a bungalow, actually) at the fabulous Le Phare Bleu Boutique Hotel. My experience on Grenada's most famous beach, though, was another matter…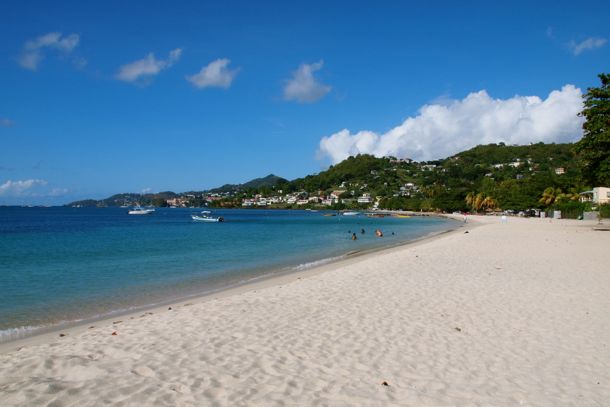 Mistake #1: I didn't spend enough time on Grand Anse
Look at that amazing stretch of sand, the cool, calm azure sea and bright-blue sky… Such a scene would be hard for most anyone to deny, but deny it I did!
Okay, I didn't skip Grand Anse altogether, but the extremely limited time I spent there sure makes it feel that way. That gorgeous wide expanse of sand stretches for two whole miles, much of it dotted with the types of beach bars I love. Thankfully, I got to enjoy a bit of the bar scene at Umbrella's, but Coconuts, Lazy Days, and The Owl, among others, will have to wait til next time.
So, what was it that kept me away from all the magical splendor of Grand Anse? Well, for one thing, there's the big weekly party held right here…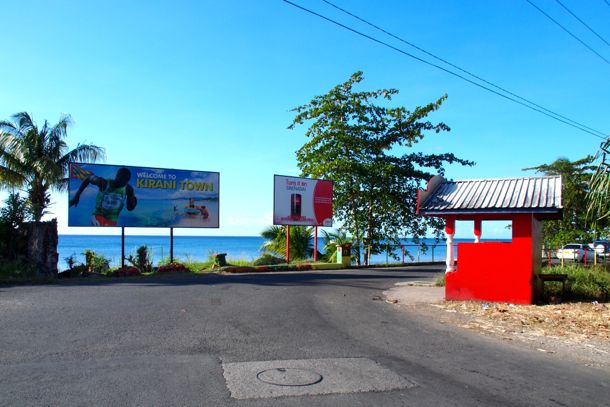 Mistake #2: I was too late for Fish Friday
This is the entrance to the town of Gouyave, birthplace of Grenada's favorite son, Olympic Gold Medalist Kirani James, and the principal fishing village on the island. Gouyave is also known as "The Town that Never Sleeps," in deference to the local populace's propensity to party. Gouyave's prowess in fishing and partying come together at the end of every work week in the form of Fish Fridays, a very local eat, drink and make merry event that essentially envelopes the entire town. Or at least, that's what it seemed like when I got there about four hours later than I had originally intended.
Yes, I got a tad lost on the way, but I'd heard that the Fish Friday fete usually extended til well past midnight, so I figured the late hour wouldn't be an issue.
Sadly, though, I had figured wrong. The remnants of what looked to have been a great party were still evident all around, but it was clear by the tenor of the lingering crowd that the best of the evening's festivities were all wrapped up. Most everyone I saw should've been home long before I got there, lest they end up here…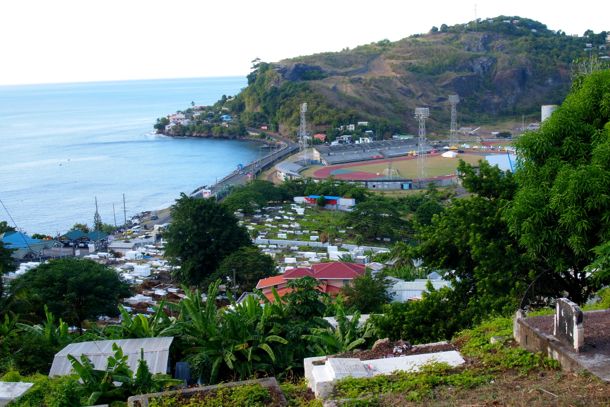 Mistake #3: I didn't spend the night in a cemetery
Okay, this is going to take some explaining… My trip to Grenada extended over the first two days in November, celebrated respectively as All Saints and All Souls days. The tradition in Grenada on each of those successive evenings holds that locals visit the graves of their deceased relatives. They carry with them the usual stuff you might imagine – flowers, candles, etc. They also bring some stuff you might not – music, food, rum…
As I was told, cemeteries all across Grenada become the scene of some of the island's best parties on the nights of November 1st and 2nd. People sing, share stories and celebrate the dearly departed, while enjoying dinner and some drinks among the graves. The whole event is apparently quite visually arresting, with candles shining forth across hillside cemeteries creating a magical setting any culturally curious traveler would love.
I know I would've loved it.
Oh well, at least I already know the likely dates of my next Grenada adventure… and at least three things I'll most definitely be doing…
Related Posts