Bingo at Grenada National Stadium: Uncommon Attraction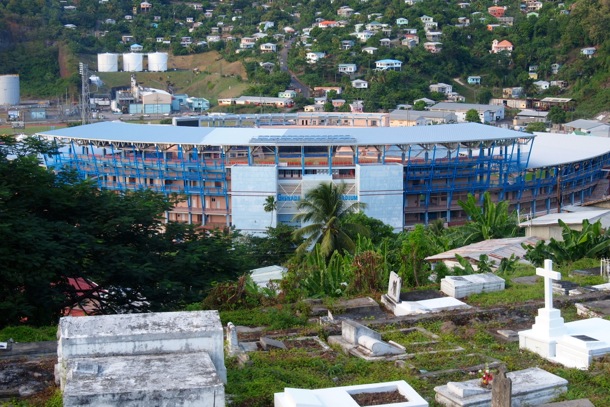 BINGO!!
If you ever hear that word being yelled excitedly along your Caribbean travels, it's generally not a good thing. Probably means you're on some mega-cruise ship 200+ feet above the waterline with your Aunt Ethel and crew wistfully seeking to match the right five letters with the right choice of 75 numbers amidst a sunburned horde. Fun!
Then again, you might be here, actually enjoying the experience and getting a unique look at real life in Grenada.
This is the Grenada National Stadium. It sits just outside the capital city of St. George's, only a few minutes north of the Sendall Tunnel. With a seating capacity in excess of 16,000, it's played a fine host to football matches, reggae concerts and the 2007 ICC Cricket World Cup.
Frequently, though, the cheering here is not for sporting feats, but rather for Bingo!
During my recent trip to Grenada in early-November, Bingo Night was the buzz on the streets in and around St. George's. A cool EC$100,000 in cash prizes were to be awarded, and a good portion of the people I came across were planning to be in the stadium for a chance to win it.
Ticket prices were EC$50, and even if you didn't win, you'd get to enjoy live performances by major local artists like Heavy D and Chemis, who were both on the bill during the Bingo Night I missed.
That's right, I didn't get a chance to experience the event, so I guess this qualifies as yet another mistake I made on this particular trip. But, I could imagine from the way people talked about it just how vivid an experience Bingo Night in Grenada must be.
How about you, have you ever taken part in the Bingo fun at the National Stadium in Grenada? If so, let us know what the experience is like by leaving a comment below…
Related Posts