Palm Island Resort in the Grenadines: Pining for Paradise
Recently, I had the distinct pleasure of spending a long weekend at The Galley Bay Resort and Spa — an uncommon all-inclusive on the east cost of Antigua. It was intimate, authentic, sun-soaked, and, perhaps most importantly, uncommon. Spread across 40 acres of lush gardens, that should be more than enough for any discerning traveler, right?
Maybe, but imagine if they could fit that much of what we love about a Caribbean property into 40 acres, what can be done with an entire 135-acre island!
It's that line of thinking that has me pining for a visit to Galley Bay's sister property: Palm Island Resort in the Grenadines.
Let me count the ways…
1. Location
Situated just east of Union Island, I couldn't imagine a better launching point for exploring the indescribably gorgeous Grenadines.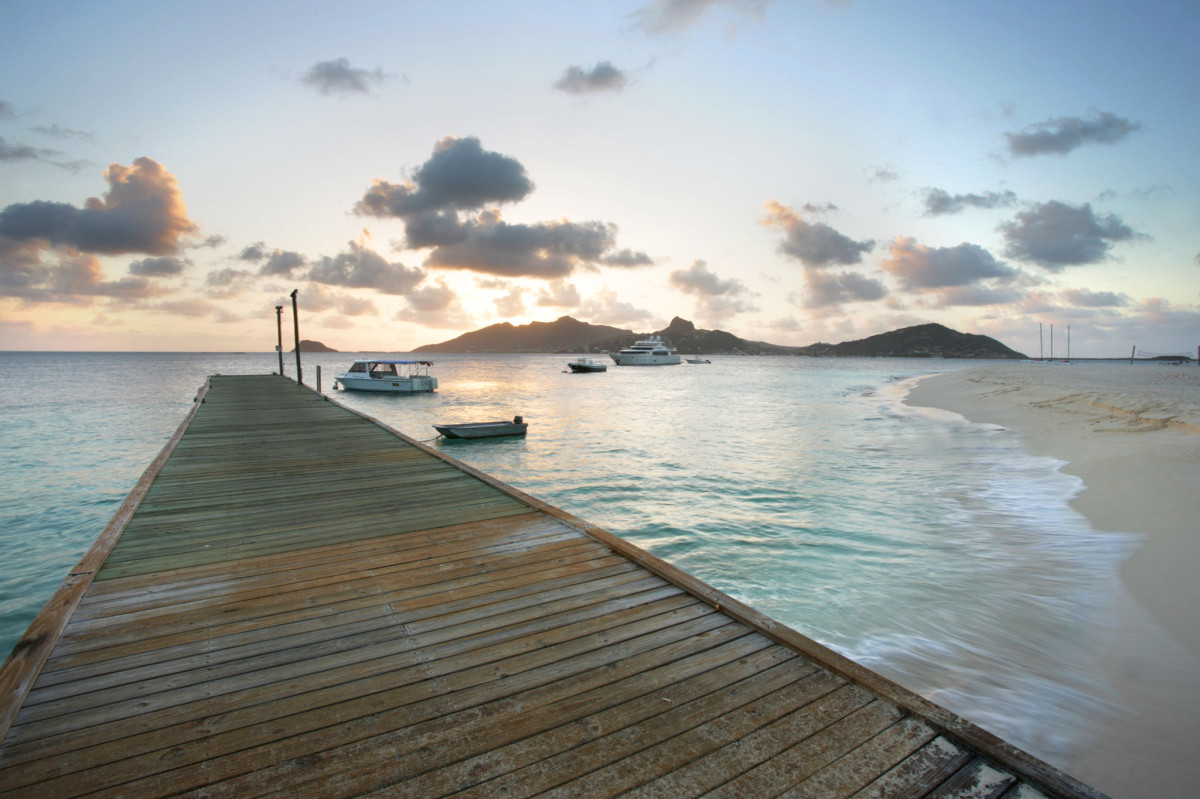 Just a short boat right directly east will take you into Union Island's Clifton Harbor. There, at the mouth of this distinctive port is an Uncommon Caribbean favorite: Happy Island. I haven't been back to visit this man-made oasis made almost entirely of discarded conch shells since 2011. Dedicated to barbecues, rum punches, and just plain limin'; this would definitely be on my list of excursions from Palm Island.
Due north from Palm Island, also just a short boat ride away, is what I've called in the past "heaven on Earth" aka the Tobago Cays. I've been to many beautiful destinations throughout the West Indies, but when I think of the best, the Tobago Cays are always putting up a good fight for the top of the list — it's that beautiful there.
And that's just a couple of the 32 distinct islands that would be within reach from Palm Island.
2. "Private Island"
Perhaps, no two words cause more visions of luxury and seclusion to dance in the minds of prospective travelers than "private" and "island." And this isn't just any private island, Palm Island has been crowned "The World's Leading Private Island!"
To play up the private island feel, there are winding nature trails throughout some of the island's wilds and up to lookout points. From here, you can see for miles and dream that it's all just for you.
And just to make sure the island really feels private, they only have 43 accommodations. All are sprinkled along the shoreline ensuring every guest gets their own quiet, secluded strip of sand.
3. Palm Island Resort Accommodations
Speaking of those 43 accommodations, they look like this: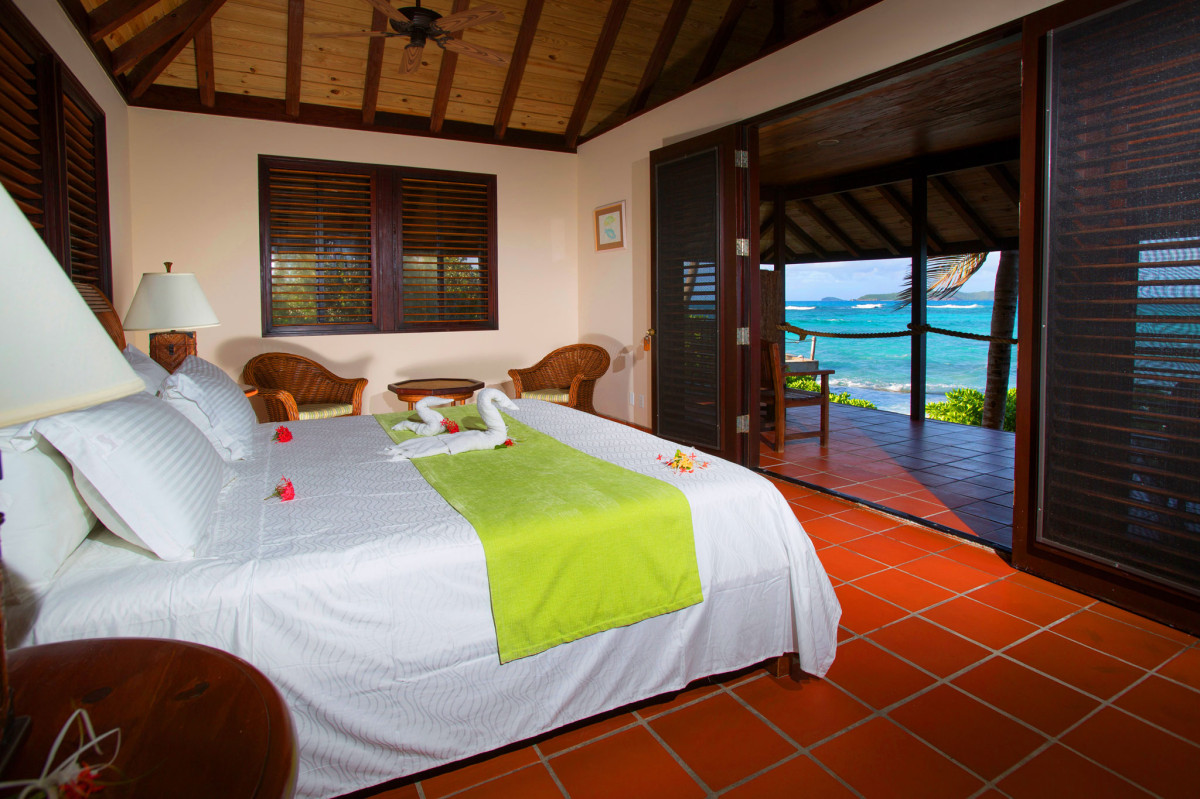 Seriously.
That's 514 square feet of comfort with peaked roofs, dark wood touches, classically Caribbean louvered windows to let in the trade winds, deep soaking tubs, separate showers, an incredibly inviting bed, and just outside, the beach.
Why am I not here!?
Why aren't you?
Packages start at around $740 a night.
Related Posts