Elegant Eats at Les Jardins du Mupanah, Haiti
Of all the places that I'm lucky enough to visit in the Caribbean, nowhere do I gain more weight than Haiti. Yes, I can see how that might raise a few eyebrows among those whose only notions of The Pearl of the Antilles comes courtesy of the "if it bleeds, it leads" mainstream U.S. media. Those of us who've actually traveled to Haiti know the truth: There's tons of food here, most of it devilishly delicious.
This is especially true at La Sirene, the super-stylish restaurant within The Marriott Port-au-Prince, my home away from home in Haiti's capital. The majority of my meals in Haiti are generally enjoyed here. And with no complaints, I might add.
As much as I love La Sirene, I'm sure that my future visits to Port-au-Prince will include a little more diversity in the dining department. Les Jardins du Mupanah is why.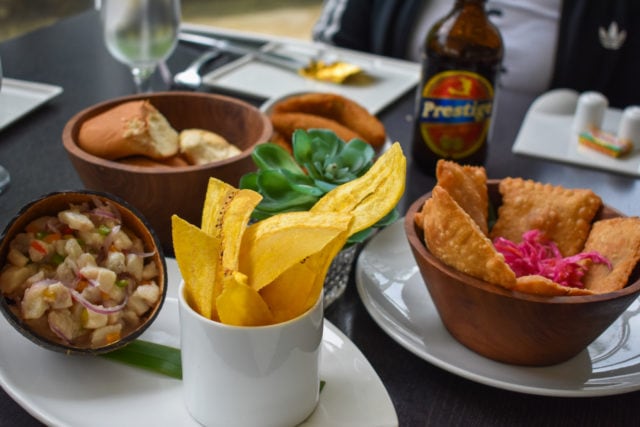 One of the newest restaurants in Port-au-Prince, Les Jardins du Mupanah is located on the grounds of the city's famed Musee du Pantheon National (MUPANAH). This is very fitting as the restaurant bears a design aesthetic that's every bit as artful and elegant as the museum it now accompanies.
The entire structure is a large air-conditioned glass enclosure; an oversized greenhouse, of sorts, surrounded by verdant flowering plants and trees in the gardens just outside. The effect of the atmosphere gives you the sense that you're actually dining outside in the garden, minus the heat, of course.
(It was FREEZING in here during my visit.)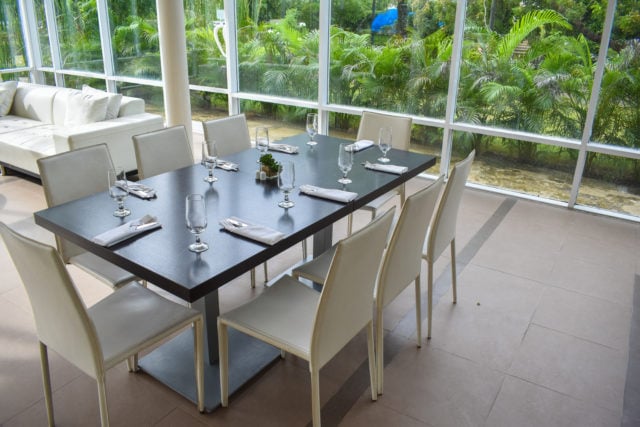 Minimalist mostly white modern furnishings complement the restaurant's whimsical bright-white interior support columns mimicking trees, a nice touch that advances the elegant art garden feel beautifully.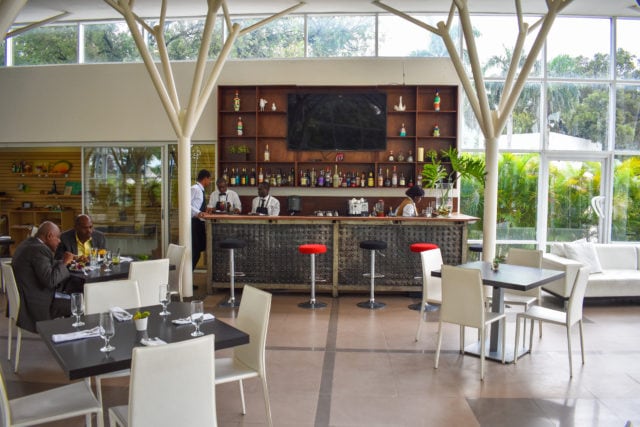 Attentive and impeccably-dressed servers and a fabulous menu of mostly local Haitian dishes plated with panache further solidified Les Jardins du Mupanah's standing as my new "other" favorite restaurant in Port-au-Prince.
Luckily for me, Les Jardins du Mupanah is located just a few minutes drive from my usual digs at The Marriott Port-au-Prince. You could walk, but I wouldn't advise it for reasons cited at the close of this article on the Champs de Mars area.
Les Jardins du Mupanah is open daily from 11am to 4pm. Special events are often held here, so calling ahead and making a reservation is generally a good idea. For more info, be sure to like this special place on Facebook.
Related Posts