On-Site Haiti: Obey Shishita at The Marriott Port-au-Prince
Surprise.
Even after 10+ visits over the past three years, Haiti never ceases to amaze me.
The surprises range well beyond the negative stuff you mostly see on the news, of course. Incomparable art, a proud cultural heritage, tremendous rhum and rich history are givens. The Caribbean's best nightlife, pristine beaches on-par with anywhere else in the region, phenomenal food, and marvelously modern hotels would qualify in the truly unexpected category for me.
New to that list, the Shishita cocktail at the Marriott Port-au-Prince.
I wasn't sure what to make of her at first glance. After all, she looks like she's got a lot going on in there, and you know how much we dislike overdone cocktails.
In reality, though, there are only four ingredients – white rhum (Barbancourt, of course), cantaloupe and passion fruit juices, and blended mint. When combined and garnished with a couple sprigs of mint, the effect is seductively satisfying in a manner well worthy of the Shishita name.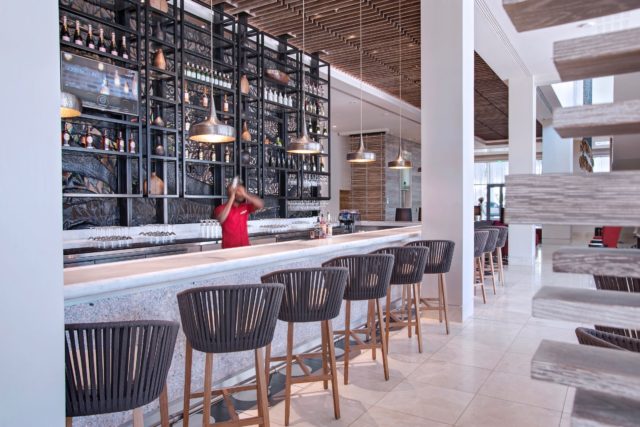 When I first heard it at the bar in the lobby of the Marriott Port-au-Prince (the only place you'll find this drink) I assumed it was a French or Creole word. The easy way is rolled off the tongue, instantly inciting a smile from its creator, a handsome young Haitian bartender ironically named Oldy, suggested it was part of the local parlance.
Shishita isn't French, though. It's not Creole either.
Surprisingly, at least to me, Shishita is Chinese.
Shishita definition:
Try me.
My advice: Obey and enjoy an uncommon taste of Haiti.
Santé!
Save
Save
Save
Save
Save
Related Posts