On-Site Haiti: Unexpected Private Island Bliss at Ile Ara
You won't believe it!
It's a phrase you hear a lot while adventuring around Haiti. This is due in part to the avalanche of overtly-negative misrepresentations of the country over the years, of course, but it also says a lot about the amazing things you'll find here.
Amazing things like Ile Ara.
This was the second stop of my recent boat tour along the coast of Haiti's Northern Region, a lush, laid-back area better known as Le Nord. I had just been surprised by the paradisiacal splendor of the Bamboo Bar on La Plage de Cadrasse, so when our guide uttered the magic phrase, I must confess, I had my doubts.
What in this remote corner of Haiti could possibly top Bamboo Bar?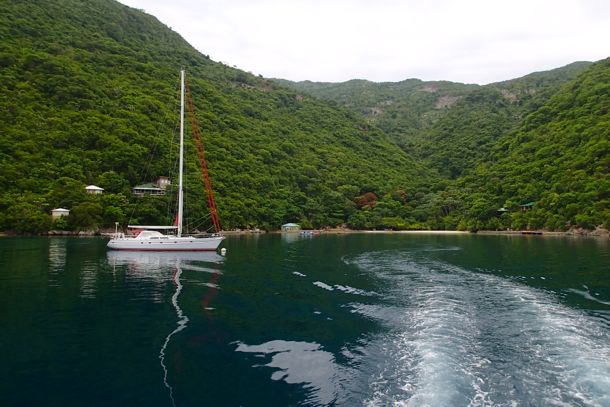 A little less than an hour later (we took the long way), I received my answer in the view pictured at the head of this post – a tiny saucer of an islet ringed perfectly by a crisp belt of sand. It was right out of a cast away dream; as perfect a deserted private island as I'd ever seen.
Well, almost deserted. On approach, we met a couple of visitors who had been ferried to the island via jet ski by two local guys.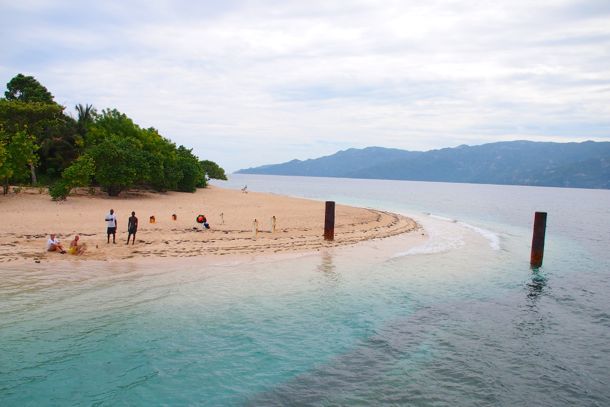 There was also a young local couple on-island who had arrived via a decrepit sailboat that had obviously seen better days. As we dropped anchor, the woman bailed water from the hull while we swam.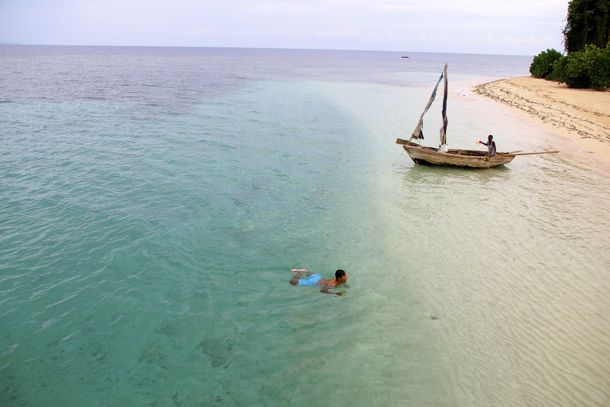 Later, her partner would head out to catch their lunch. He spoke no English, and I no French nor Creole. Still, it was obvious that he welcomed me to come along, an invitation I sadly could not accept this time owing to our fairly tight schedule.
Thankfully, though, there was plenty of time to explore Ile Ara. Even walking slowly and stopping often to snap pictures, I managed to complete the entire circumference in 10 minutes. (Yeah, it's that small!) More swimming, liming on the beach, and general relaxation followed.
We were only there for about an hour, but the peace, tranquility, and fun made it feel much longer. I left smiling and feeling refreshed in a way I probably couldn't have experienced quite the same way if I had been in Provo, Aruba, or some other celebrated sun and fun beach destination.
In those places, the grey skies you see in my pics and light drizzle that stuck with us most of the day might've dampened the mood. Not so at Ile Ara. That's the added bonus that comes with experiencing something as unexpected as it is truly special.
To experience Ile Ara for yourself, get with our friends at Sandbar Island Tours. As noted previously, they're a fun bunch and can accommodate groups large and small.
Related Posts