The Tex-Swiss Magic Of Galerie Monnin, Haiti's 1st Art Gallery
There's a wondrous incongruity to just about everything in Haiti; the type that makes receiving a warm and distinctly Texan greeting from the director of the country's oldest art gallery immediately upon entering the place somehow seem anything but out of place.
I experienced just such an uncommon encounter during my first visit to Galerie Monnin a little more than a year ago.
Can I get you anything, maybe a rum punch?
It was 10am. A beautiful woman from Texas was offering me a rum punch to enjoy while touring around the most historic art gallery in a country renowned as the "Art Capital of the Caribbean."
This couldn't possibly get more wondrously incongruous, right?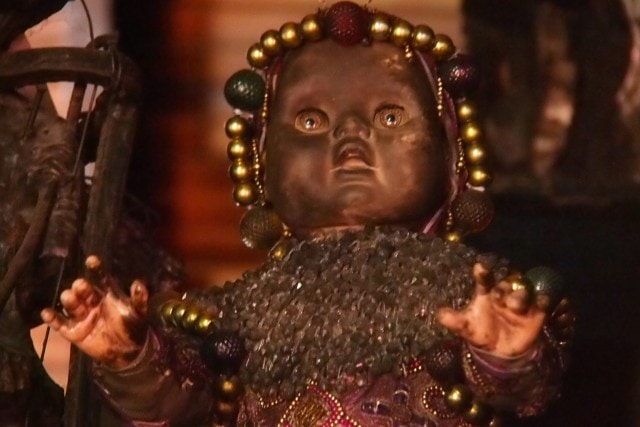 Actually, it could (and did), but before we get to that, a little about Galerie Monnin…
Originally based in downtown Port-au-Prince, Galerie Monnin first opened its doors in 1956. Before that, I imagine, the scores of talented artists in Haiti operated much like a collection of Shakespeares with no Globe Theatre, their works unknown to the world.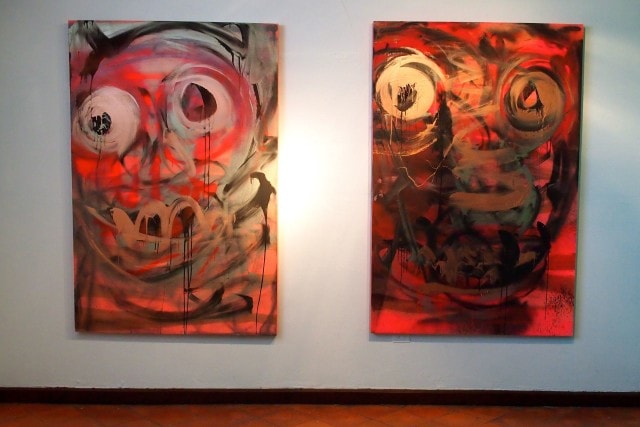 It all started to change with the arrival in Haiti of Freda and Roger Monnin in 1947. The pair, art promoters by trade, had no previous ties to the country, but somehow saw opportunity in Haiti that others had not. How they saw this from their native Jura, Switzerland (See, more wondrous incongruity!) is a mystery to me, but relocate to Haiti and establish the Galerie they did some 60 years ago.
We started building this building in the early-80's…
My new Texan friend, Toni, Freda and Roger's daughter-in-law, was explaining to me how the Galerie came to relocate from downtown Port-au-Prince up the mountain to Petion-Ville in 1987, a move that presaged the exodus of commercial interests in the capital along the same route following the 2010 earthquake.
For my part, though, I was, at that time, more transfixed on the art itself…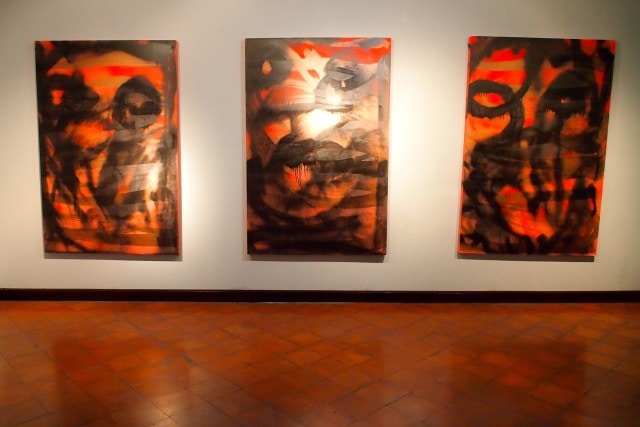 Airy and expansive display areas downstairs showcasing bold, over-sized abstract works gave way to vibrantly colorful, expressive, and diverse art pieces of multiple types and styles upstairs.
Nearly every corner of the smaller second-story chambers were filled with art, all of it mesmerizing. The historical, the fanciful; the everyday, the supernatural; the spiritual – all the wonders (and warts) of Haiti beautifully expressed and displayed for the world to see, thanks to an adventurous couple from Switzerland and their daughter-in-law from Texas…
Only in Haiti…
Galerie Monnin is open weekly, Tuesday to Friday between 10:30am and 6pm. Saturday hours are 10:30am to 4pm. For more info, please be sure to visit the Galerie Monnin website, and when you go, be sure to tell Toni "howdy" from me.
Related Posts