The Very Picture of Potential at Haiti's Aldy Hotel
Potential. The word's been used so extensively so often and to such breathless degrees in Haiti over the years that you could hardly blame anyone for rolling their eyes at the types of posts we've published recently on all the positive momentum currently building within the country's tourism sector.
For every L'Observatoire, every Carnaval des Fleurs or magnificently re-imagined El Rancho, one might assume, as some friends have postulated to me directly in recent weeks, that there must surely still be scores of "tent cities and earthquake devastation everywhere, right?"
While it's true that challenges remain in Haiti, it's also true that good things are rapidly gaining on the bad all over the country, a fact that has me very excited about the future for the Aldy Hotel.
Located on a hill in the midst of a rural residential area just off the main road in the tiny town of Aquin in southern Haiti, the Aldy Hotel has a lot going for it already.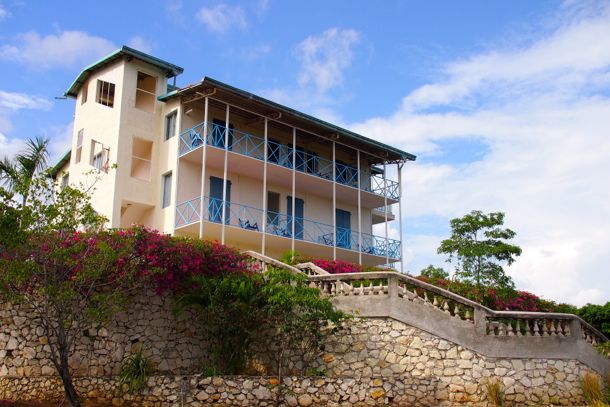 You'll find just 13 rooms here, all of them sparsely furnished. A small pool sits out back astride an open air restaurant where I enjoyed one of the best meals I've ever had in Haiti back in May. Dogs bark and cocks crow intermittently in the distance.
Nothing's fancy here now, except the view.
Looking south from just about anywhere on the property toward the town and the Bay of Aquin rewards visitors here with incredible vistas; the sea, surrounding islets, and hills combining with the sweetest breeze you can imagine making it virtually impossible not to relax here.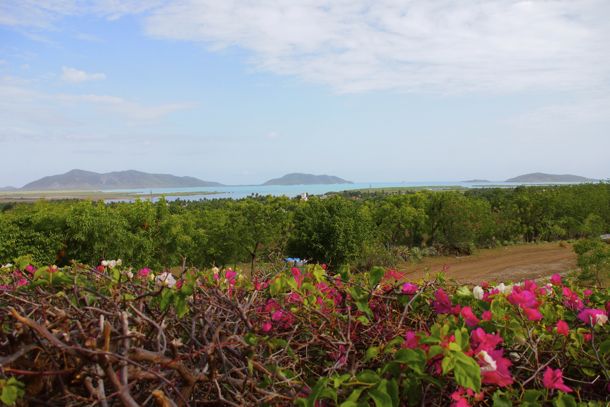 And just when you think the scene can't get any better, the bells atop Aquin Cathedral way down in the town start to chime, their magical melody carried up to the Aldy on that same sweet breeze.
It's fantastic in a way that hints at a bright future for the Aldy. The hotel's size and natural surroundings are already perfect. With a little investment and TLC, this is one hotel that could really shine before too long.
For more on the Aldy Hotel, check them out on Facebook.
Related Posts