Unpacking Haiti – March 2017
Editor's note: My passport has been overrun in recent years with the surprisingly (for a country so renowned for its art) staid oval stamp of the Republic of Haiti – more than 10 trips in the last three years alone! My latest Haiti adventure will go down as one of my all-time favorite trips anywhere. Here's a sneak peak at why…
Post-Trip Mood
Exhilarated and exhausted. Haiti can wear you out in ways both good and bad. Aside from some unusually challenging traffic (even by Port-au-Prince standards) tied to funeral activities honoring the Former Haiti President René Preval, EVERYTHING was exceedingly good on this particular visit. In a place like Haiti where politics has all-too-often cast a pall on the overall mood of the country over the years, the most recent mostly peaceful election period and subsequently smooth transition of power has brought a positive spirit to the streets of Port-au-Prince and beyond. Things feel like they're on the upswing everywhere from Petit Goave in the south, to Cap-Haitien up north, which has very good implications for tourism development in the near future.
The Good
Bananier Beach. As I teased a bit here, this fantasy of a secret family haven by the sea, accessible solely by boat, was the highlight of my new discoveries on this trip. A close second, though, was the Port-au-Prince Jazz Festival, particularly the laid back "After Hours" performances. Held in small and cozy spots like the outdoor patio above the pool at The Marriott Port-au-Prince, these intimate shows are designed to evolve into impromptu jam sessions that stretch well into the night.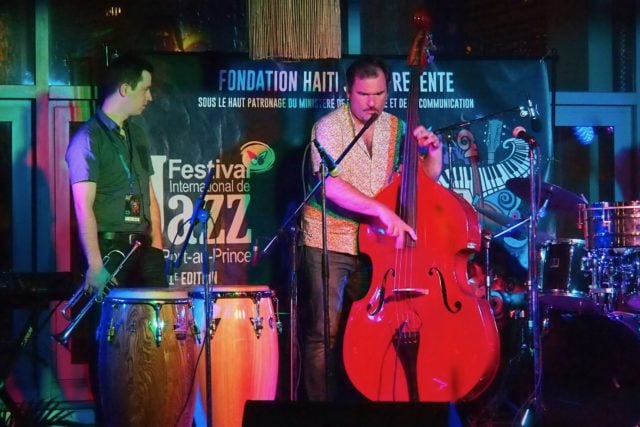 The Bad
Port-au-Prince traffic remains legendarily difficult. The best way to avoid it: start your day super, super early. If you're heading out to enjoy Bananier, for instance, you'll want to get on the road no later than 6:30am.
The Great
I'd always wondered if it was possible to visit the awe-inspiring historical sights just outside Cap-Haitien – San-Souci Palace (pictured above), The Citadelle, etc. – in one day while staying in Port-au-Prince. Well, I'm happy to report that it is! We turned the trick last Thursday with the amazing help of Sunrise Airways, Haiti's only airline, and Tour Haiti, one of the best adventure tour companies I've ever had the pleasure of traveling with anywhere. From hiking through the wilds of Haiti's mountain wilderness and camping on centuries-old coffee plantations, to visits to equally storied, small, family-run Clairin rhum distilleries scattered about the countryside, Tour Haiti makes discovering and enjoying this magical country easy.
I'll have a lot more to say about all of this in the days and weeks to come. Stay tuned…
Save
Save
Save
Related Posts