Wahoo Bay Beach Resort, Haiti – Uncommon Envy
Our long series of Uncommon Envy posts has seen me whining over numerous hotels that I dream to experience someday. Wahoo Bay Beach Resort, though, is different.
Unrequited Reservation
You see, I have visited Wahoo Bay. Even checked-in to stay here overnight. I settled into my room, soaked in the view, and started making plans to enjoy every inch of the place.
Then I got a phone call. From a client. About a last-minute meeting I needed to attend. In Port-au-Prince. A good one-hour+ drive away. That very night.
Yeah, it wasn't long before I found myself back at the Wahoo Bay front entrance pictured above, bags in-hand.
Before taking off, though, I did get to run around the place on a quick property tour. You know, so I could see what I'd be missing.
What I found was a charming resort enclave miles from typical perceptions of Haiti.
Wahoo Bay Guest Rooms
Located amid the seaside splendor of Les Côte des Arcadins, Wahoo Bay Beach Resort is comprised of 28 guest rooms. They're all spread along a two-story main building that faces the sea. Wahoo Bay rooms are huge, and second-floor accommodations all have wide balconies.
Colorful Haitian art and photography accent muted earth tones in Wahoo Bay bedding, tile floors, and walls. The clean and airy feel of the rooms is a shade beneath elegant, but warmly inviting nonetheless.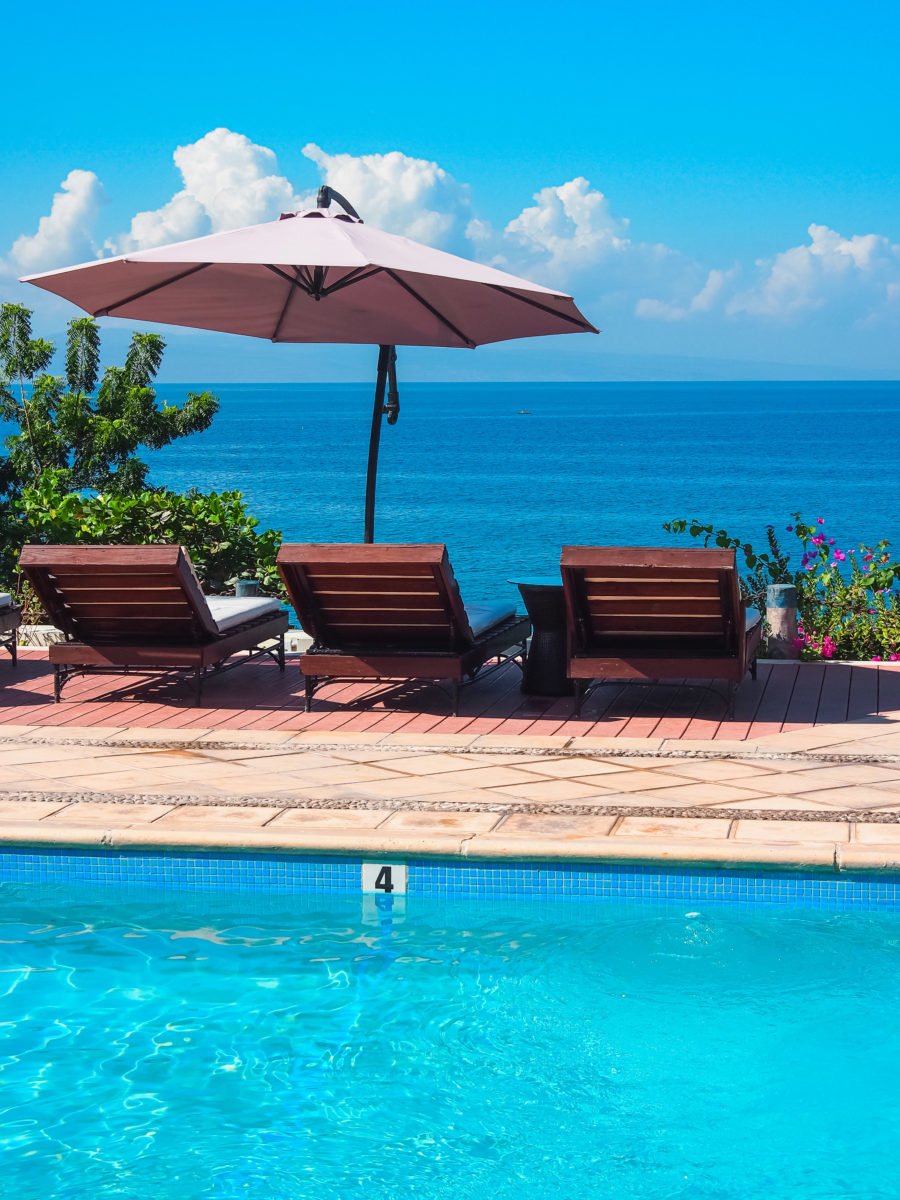 Activities Galore
You don't stay at Wahoo Bay, though, to hide out in your room. The resort offers a surprisingly long list of available activities. Everything from tennis, basketball, and beach volleyball to snorkeling, scuba diving, sport fishing, horseback riding, and more.
Many Port-au-Prince residents who trek out here on the weekends, though, do so to kick back and relax. On that score, the Wahoo Bay pool and bar area more than provide.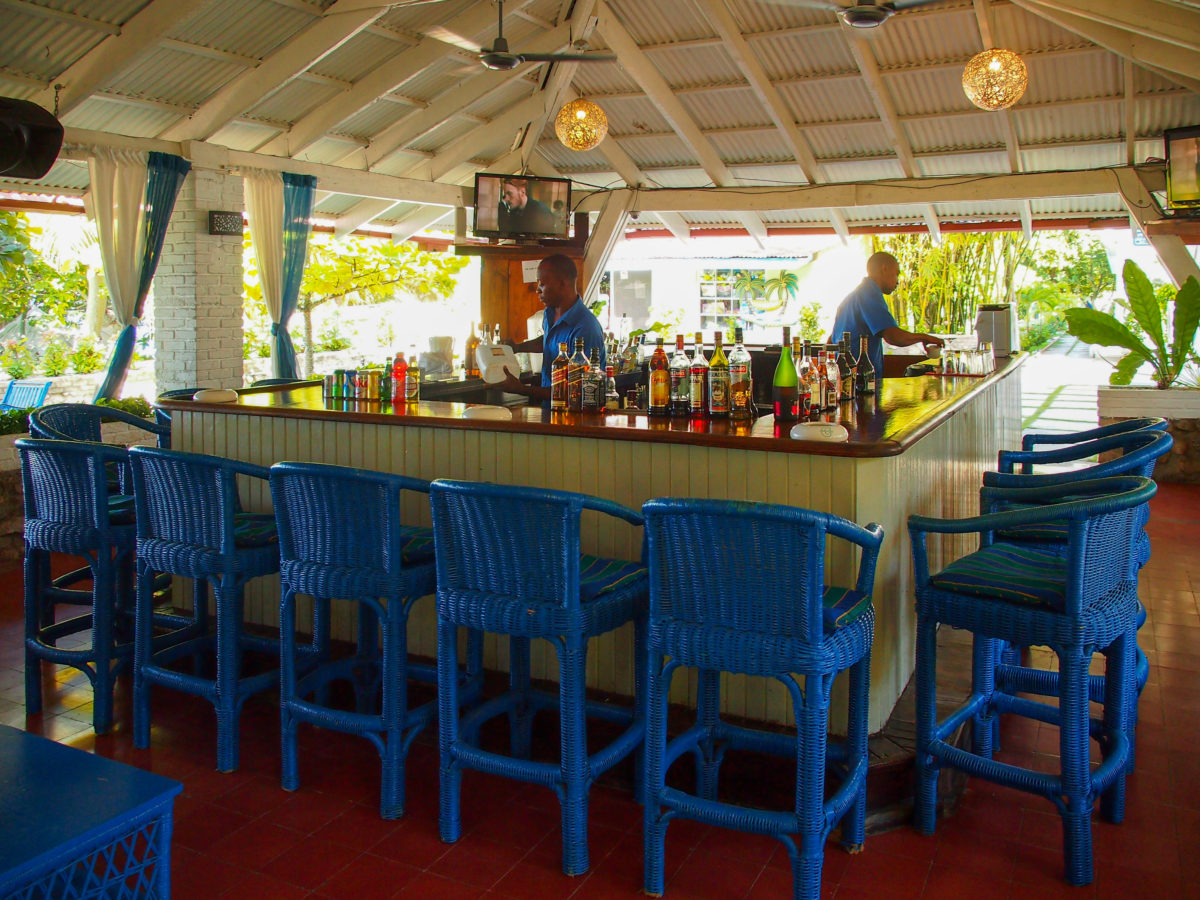 What joys you might miss at the bar and pool can certainly be found at Wahoo Bay's beach… such as it is…
Where's the beach?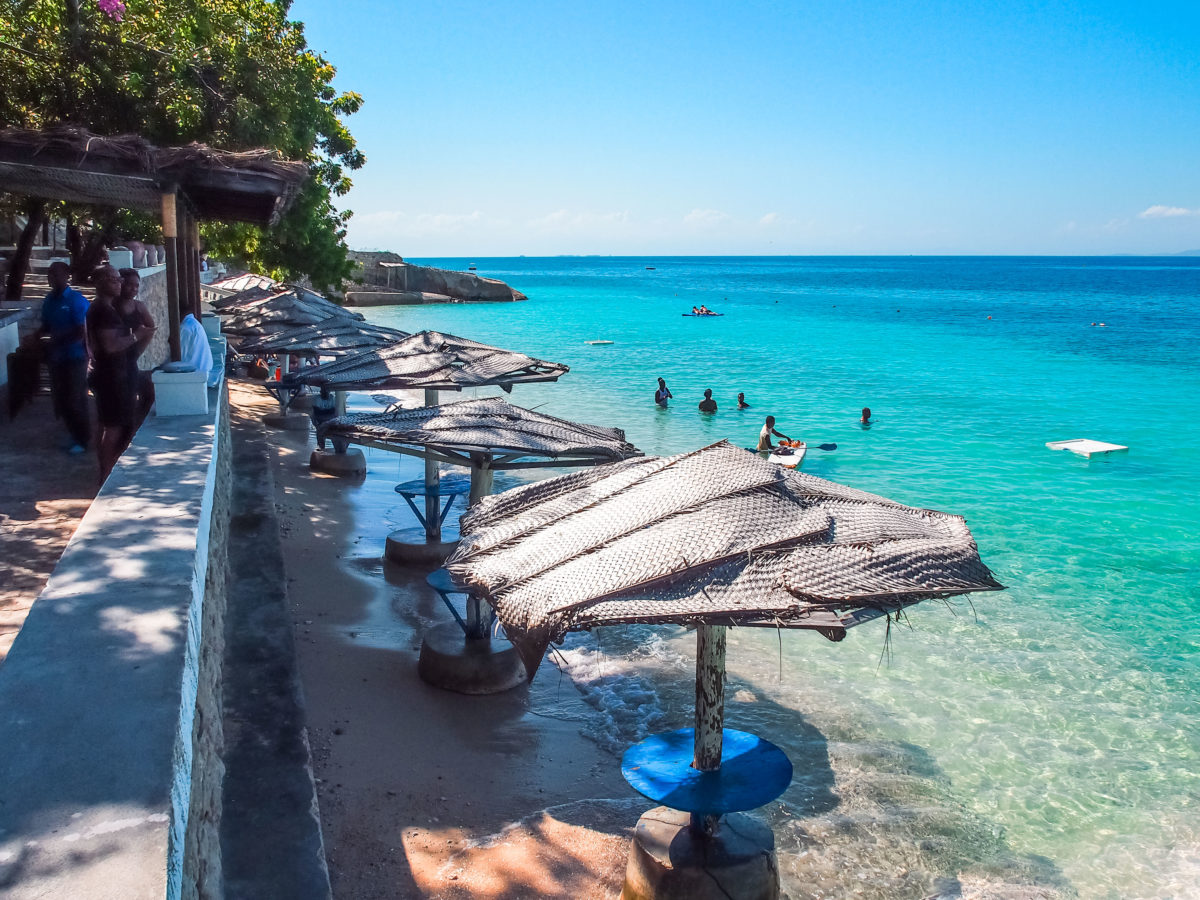 Indeed, this is one beach resort that, for the most part, lacks a proper beach. Wahoo Bay's pristine sea and scant sliver of sand, though, appear plenty refreshing and inviting.
The property's second bar, which sits just back of the sea wall helps in this regard. So too does the Crab Shack right next door to the bar. That's where you can get a heaping pile of crab this…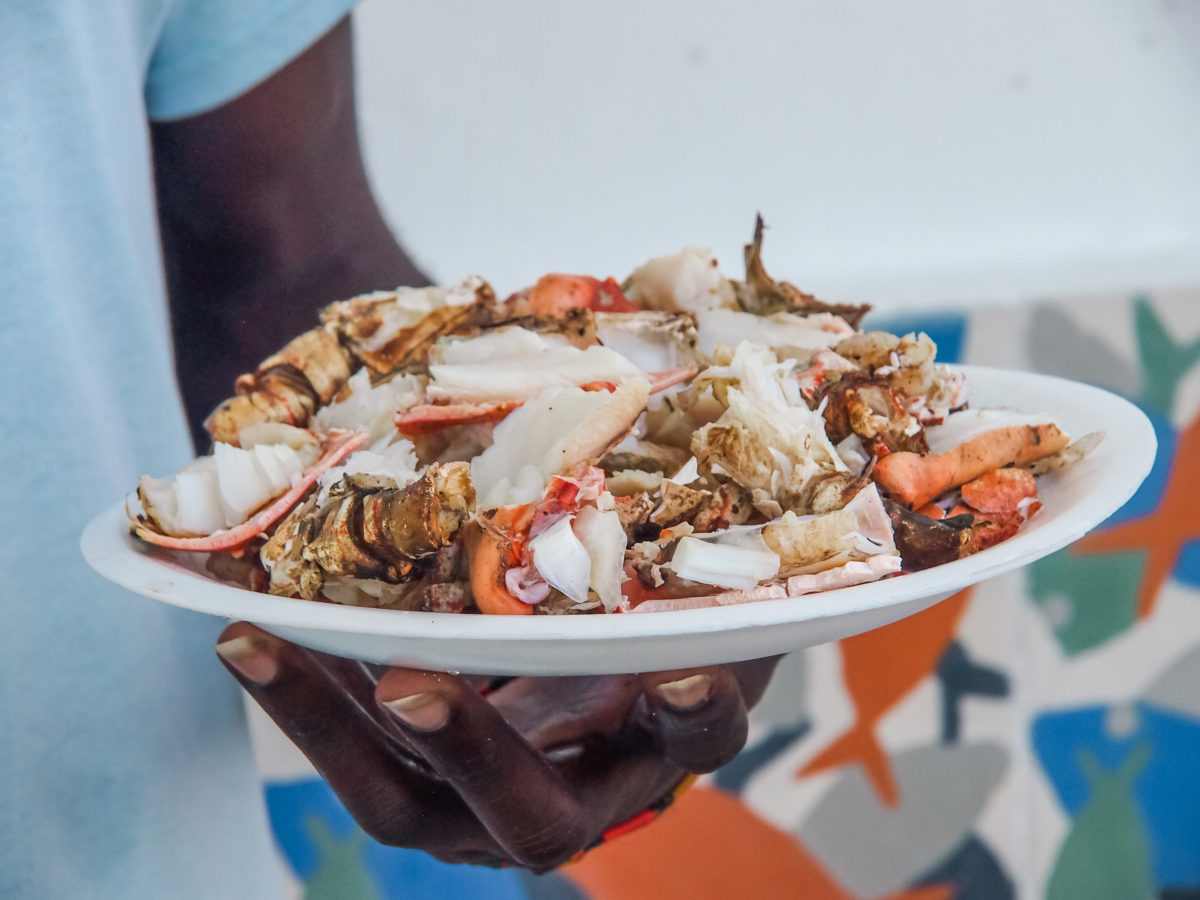 Spa Above the Sea
When you're spent from luxuriating, eating crab, or all the available activities, Wahoo Bay Beach Resort also offers spa services. The onsite G&G Spa specializes in therapeutic and relaxing massage. Eight different massage options are available with services taking place in-room or alfresco.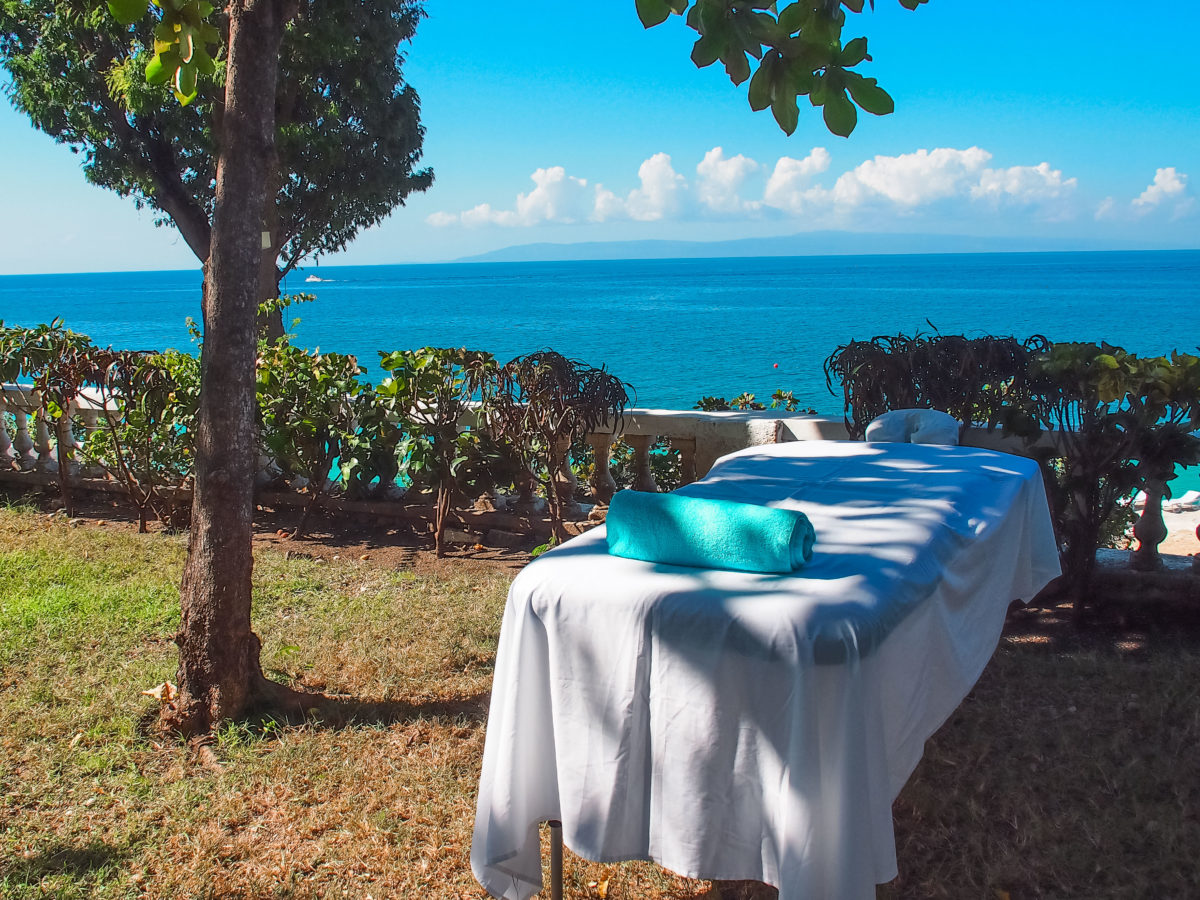 Oh yeah, I was kicking myself for having to leave this place. You can bet, though, that I'll be back just as soon as better days return to Haiti.
For more on Wahoo Bay Beach Resort, be sure to like them on Facebook.
Related Posts