Ask Uncommon Caribbean: Expanding Your Reggae Music Horizons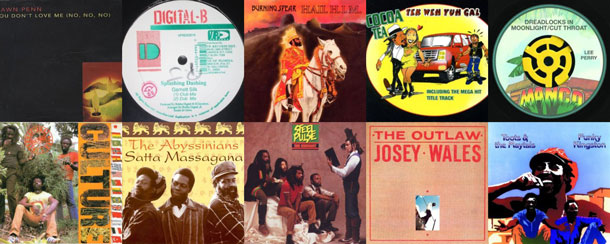 Lately, I've had the pleasure of bringing some of my close friends on a few of my Uncommon Caribbean excursions. (Don't everyone start petitioning me!) On one of the more recent trips to Barbados, we spent a week at my Perfect Fantasy Beach House where every morning I'd start the day with roots reggae pouring out into the morning air on that gorgeous veranda.
When the trip was over, one of my friends mentioned that she loved starting the day with my mixes, but confessed to only having Bob Marley in her collection at home. So, she asked me to put together a mix. Well, specifically she asked me to do the following:
broaden her reggae music horizons
The result is below – my Expand Your Reggae Horizons Mix.
[8tracks url="http://8tracks.com/mixes/925297″ width="300″ height="250″]
I tried to veer away from what most reggae aficionados might consider "classics." That is to say, I didn't want to just string together a bunch of hits. I wanted to produce an easy-going mix with solid performers that might inspire further research into the wide world of reggae music, though leaning decidedly toward roots riddims.
Right off the bat, I included some Winston Rodney (aka Burning Spear). His is a sound that those who only know Bob Marley will most closely identify with and appreciate. Best to ease into things…
Continuing with the quintessential roots sound, the vocal trio of Culture practically defines the genre, so Joseph Hill and company were a must.
I also felt that I wouldn't be "broadening my friend's horizons" if the mix was all roots, so I sprinkled in some Cocoa Tea (After all, who doesn't like starting their day with cocoa tea?) and some DJ "toasting" from U-Roy.
Then you have performers like Garnett Silk who was huge within Jamaica and the extended West Indies, but is virtually unknown in the US. This is the man many thought would be the successor to the great Bob Marley, before an untimely death at only 28 years old cut his career short. His only full-length album It's Growing is definitely worth exploring.
Following Garnett, is an old favorite: It A Fi Burn. I can't explain what it is about Josey Wales' delivery that I love so much, but considering the fact that U-Roy was his mentor, it's not surprising Josey rates high on my list of favorite reggae artists.
Then, of course, Lee "Scratch" Perry is Lee "Scratch" Perry. (And Pipecock Jackxon and The Upsetter, but that's another story.) Anyway, there's never been anyone like him and there never will be another. His contributions are usually made as a producer, but some of his vocal tracks have been tremendously influential in the world of reggae.
Being born in the mid-seventies in the Caribbean, it's not hard to understand why Steel Pulse is one of my favorite bands of all time. They were my first concert ever at the racetrack in St. Croix (All you STX readers, feel free to share your memories in the comments below) and I've seen them numerous times since then across the West Indies and even in New York. They're simply the greatest reggae band ever to come out of Britain!
Jumping all the way back to the 60's, no "expanding horizons" reggae mix would be complete without some Toots and the Maytals. Funky Kingston may be their biggest hit, but I've always loved found myself listening to Love is Gonna Let Me Down, hence its inclusion.
This next point may be controversial, but I specifically didn't want to put any Jimmy Cliff on this mix. Steve will back me up with the fact that most of Jimmy's songs feel like "reggae light." Still the iconic sound on Scotty's Draw Your Brakes off The Harder They Come Jimmy Cliff vehicle soundtrack is certainly worth inclusion.
Easing back into roots, I've always dug the high pitched harmonies in songs by The Abyssinians. And finally, having enjoyed 40 minutes of genre expanding music, what better way to get your day underway in earnest and head out the door for some Uncommon Caribbean style exploring that bobbing your head to Dawn Penn's You Don't Love Me.
To give a listen to my mix and expand your own reggae horizons, click on the 8tracks player above. And if you have some suggestions of your own, please let us know in the comments section below.
Related Posts