Friday Happy Hour: Sangster's Blue Mt Coffee Rum Cream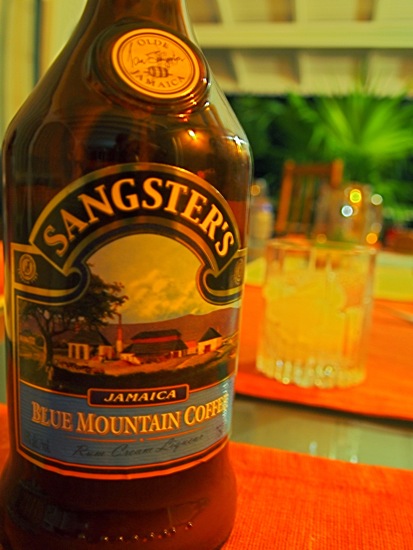 A Friday without a Happy Hour is never a good thing. It's like working really hard to erase a 2-goal deficit, only to have some idiot ref disallow your freakin' amazing go-ahead goal for no apparent reason whatsoever. Yeah, it's criminal. Really.
When 1 of my Fridays deteriorates thusly (like today), I tend to skip ahead to bedtime and my favorite nightcap, Sangster's Blue Mountain Coffee Rum Cream.
If you're a fan of Bailey's Irish Cream, then you will LOVE this stuff. It's incredibly smooth and creamy, combining premium aged Jamaican rum with the rich, aromatic flavor of Blue Mountain coffee to put you instantly at ease.
Sangster's was invented by Dr. Ian Sangster, a Scottish professor who arrived in Jamaica in 1967 to lecture at the University of the West Indies. Like so many other before and since, he quickly fell in love with the island and decided to stay. Upon leaving the educational field, Sangster set about creating the world's finest cream liqueurs. From his base high in Jamaica's famed Blue Mountains he proceeded to develop his masterpiece, according to Foodresource.com, as follows:
First, he selected the sugar cane fields reputed to yielding the tastiest sugars and rums; he aged the rums in oak barrels for more intensity. He then decided to import fresh dairy cream from Europe to blend with the rum. Exotic Jamaican fruits and spices completed his recipe.
The result: pure liquid heaven.
I prefer mine chilled or over ice. It's also fantastic on ice cream.
Equal parts cocktail, dessert and soothing sleep-aid, Sangster's is just what the doctor ordered when the Happy Hour gets taken out of your Friday.
Cheers and good night!
Related Posts