Having Your Goat (But Not Eating Him Too) at Sunset At The Palms in Negril, Jamaica
Lots of different hotels and resorts offer unique meet and greet opportunities affording guests the chance to rub elbows with visiting celebrities and other notable local personalities. I've known of Caribbean resorts that hold Super Bowl parties co-hosted by former NFL players. Other properties invite guests to glean culinary tricks from celebrity chefs. Historians, authors, rum distillers, musicians, anglers – they've all been called upon to add a little extra spice to resort stay experiences across our home region over the years. Sunset At The Palms Resort in Negril, Jamaica takes these special meet and greet amenities to a whole 'nother level… A wild one featuring cute little guys like this one.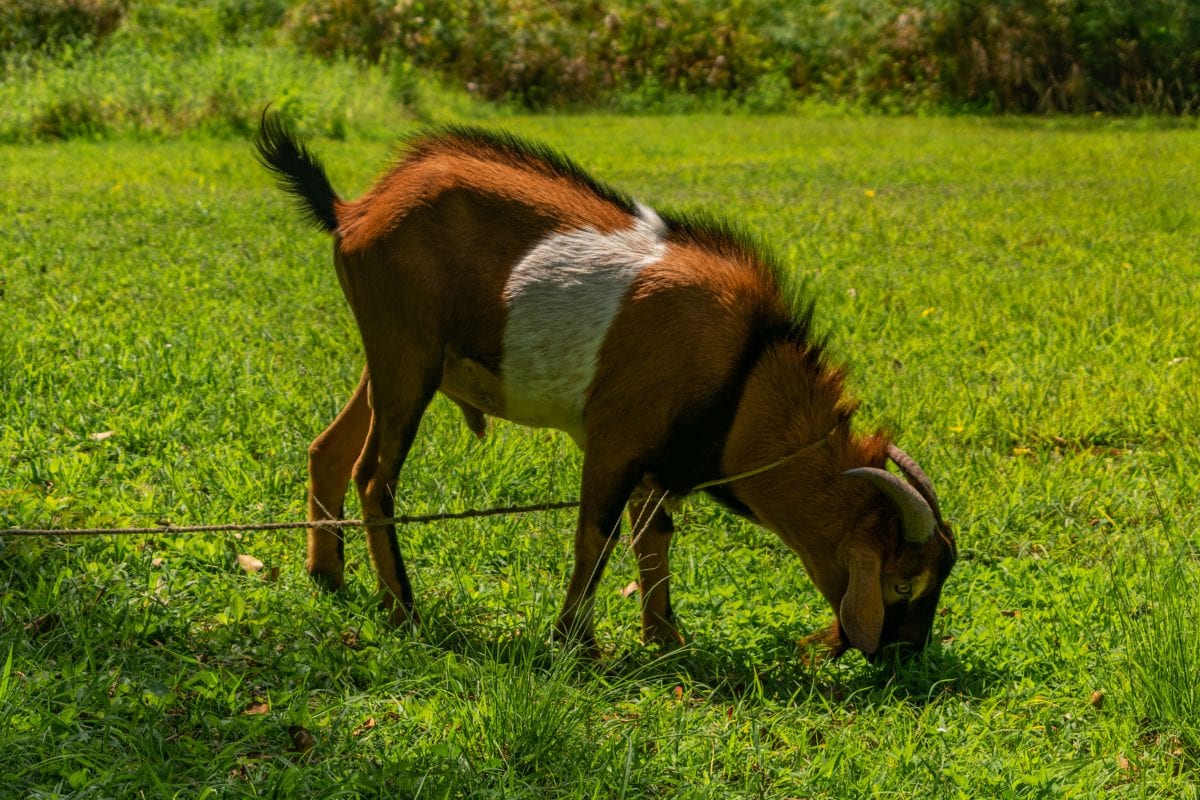 This is Royal Brown, patriarch of a family of four goats you'll find at Sunset At The Palms.
When I first came upon the goats while wandering around the property on my first day here back in June, I thought they may have belonged to some local farmer leasing space at the back of the property. Their pen lies along a fence at what appears to be the property line, well away from the resort's iconic luxury treehouses and main pool/restaurant area.
Aside from the faint sound of gentle neighing well off in the distance, you'd never know they were here unless you went looking for 'em.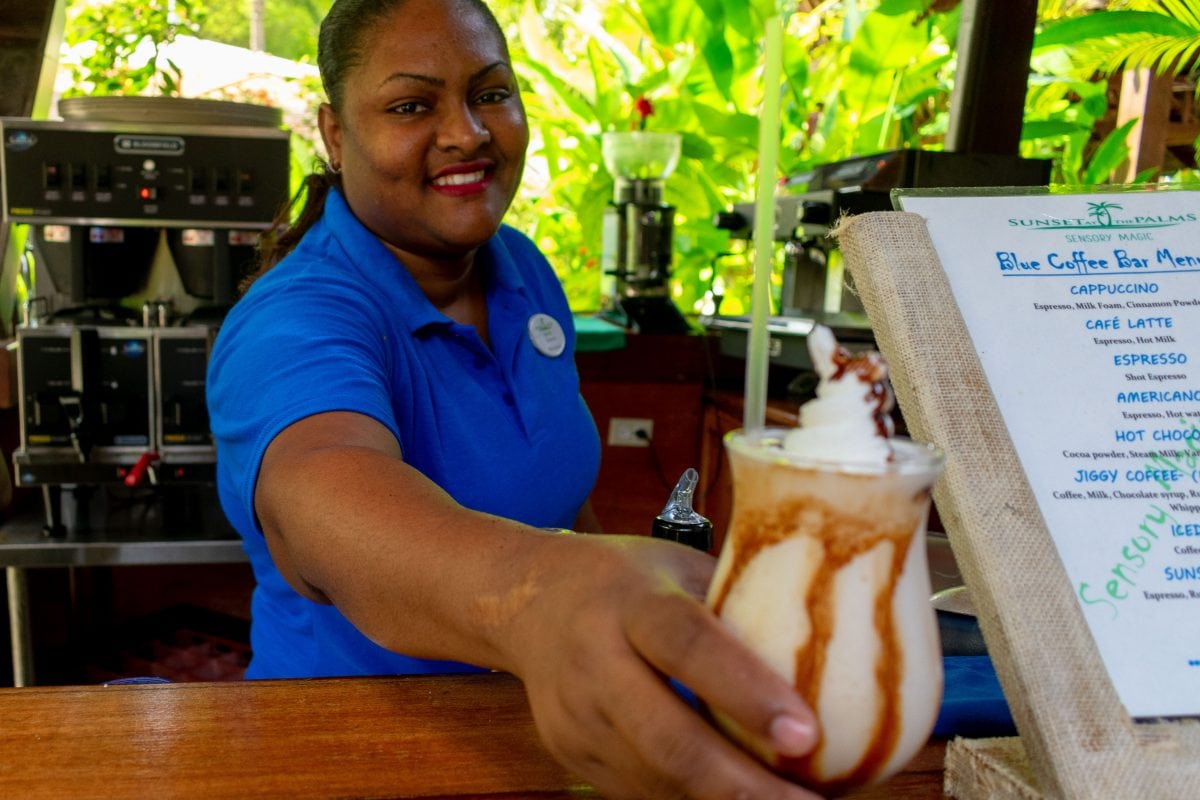 Ahh, but these are no ordinary goats! Shannon, one of the amazing ladies manning the equally amazing Blue Coffee Bar at the resort told me that Royal Brown and his brood actually play an important role in the guest experience at Sunset At The Palms.
Couples have had them serve as guests at their weddings. We dress them up in formal attire and everything. You can even schedule to have a picnic with them.
Sadly, our stay in Negril was too short for such an uncommon encounter, though the prospect of dining with these cute guys does have me a little more than intrigued about returning here soon… So long as they'll forgive my unending love of goat meat, of course.
Visit Sunset At The Palms online for more on what I consider to be the best adults-only resort in Negril.
Related Posts