Jamaican Patty – Out of Many, One People's Choice Street Food Favorite
Mexico has its tacos; Trinidad & Tobago, its doubles. If you're adventuring around Jamaica, though, and find yourself in need of a quick, portable, and satisfying meal that fits in one hand, a Jamaican patty is a must!
More than Ting soda, festivals, gungo peas, or even jerk chicken (!!), these flaky and iconically yellow pockets of devilishly spicy deliciousness embody the true taste of Jamaica to me.
I wasn't always of this opinion.
My First Jamaican Patty
I first tried a Jamaican patty during a childhood visit to Kingston. I was probably around 11 or so, my understanding of the nuanced differences among our Caribbean islands as yet quite undeveloped.
Then as now, Crucian paté's (the USVI's answer to empanadas) were a favorite of mine. So, when offered a Jamaican patty, I assumed the similar-sounding name would yield a similar snack.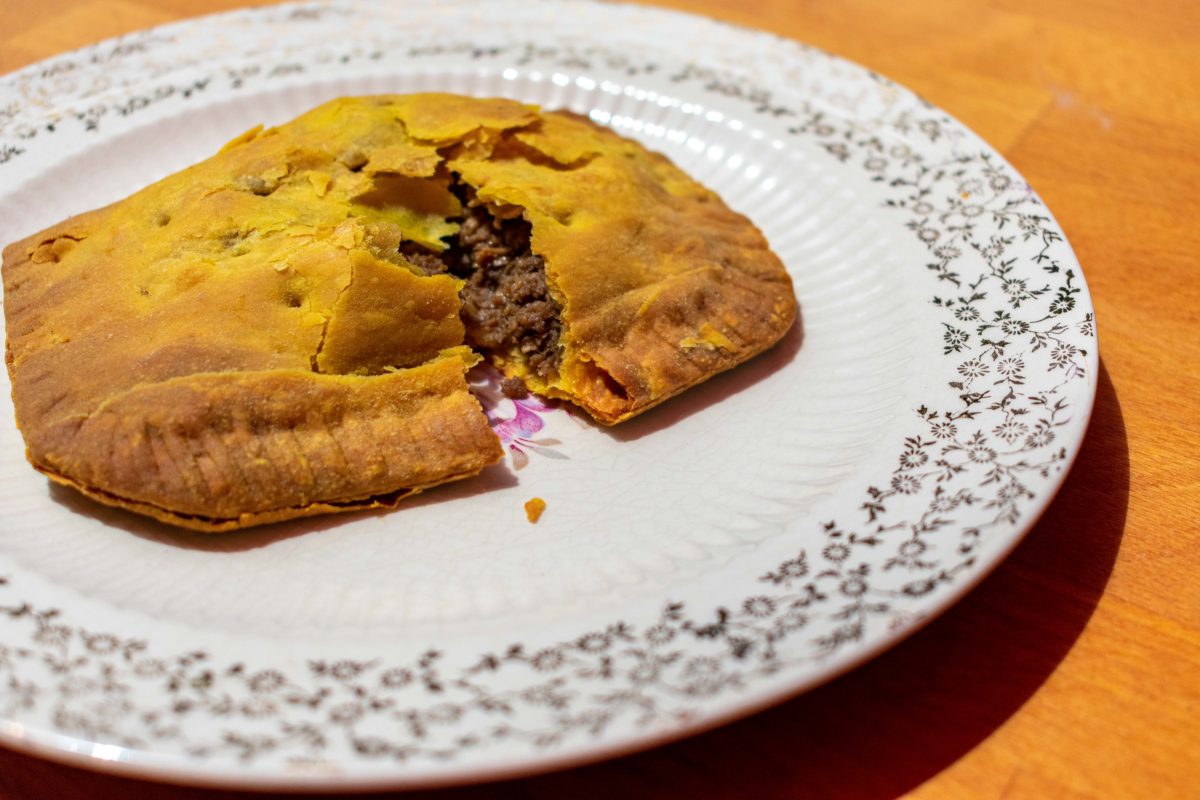 I was wrong… mostly.
Patty Particulars
Yes, the two hide seasoned meat and/or veggie surprises – ground beef, chicken, mixed vegetables, cheese, fish, etc. – inside thin and delicious shells. On balance, though, your patty shell will be much-much drier and flakier. This leaves bits of bright yellow all over the more over-anxious and less cautious eaters among us.
Jamaican patty's are also generally spicier, armed as they usually are with Scotch bonnet peppers.
All the tumeric that gives the shell its yellow color further sets the patty apart. Truly, nothing tastes quite like it – each steamy-spicy bite an ode to the very essence of Jamaica… literally.
Roots of a Caribbean Street Food Legend
The patty's epicurean roots can be traced back to Cornish pasties brought to the island by the British in colonial times. The addition of seasoning and spicy peppers, of course, harkens to Jamaica's strong African and Indian traditions.
Taken together, you have the culinary embodiment of Jamaica's motto – "Out of Many, One People."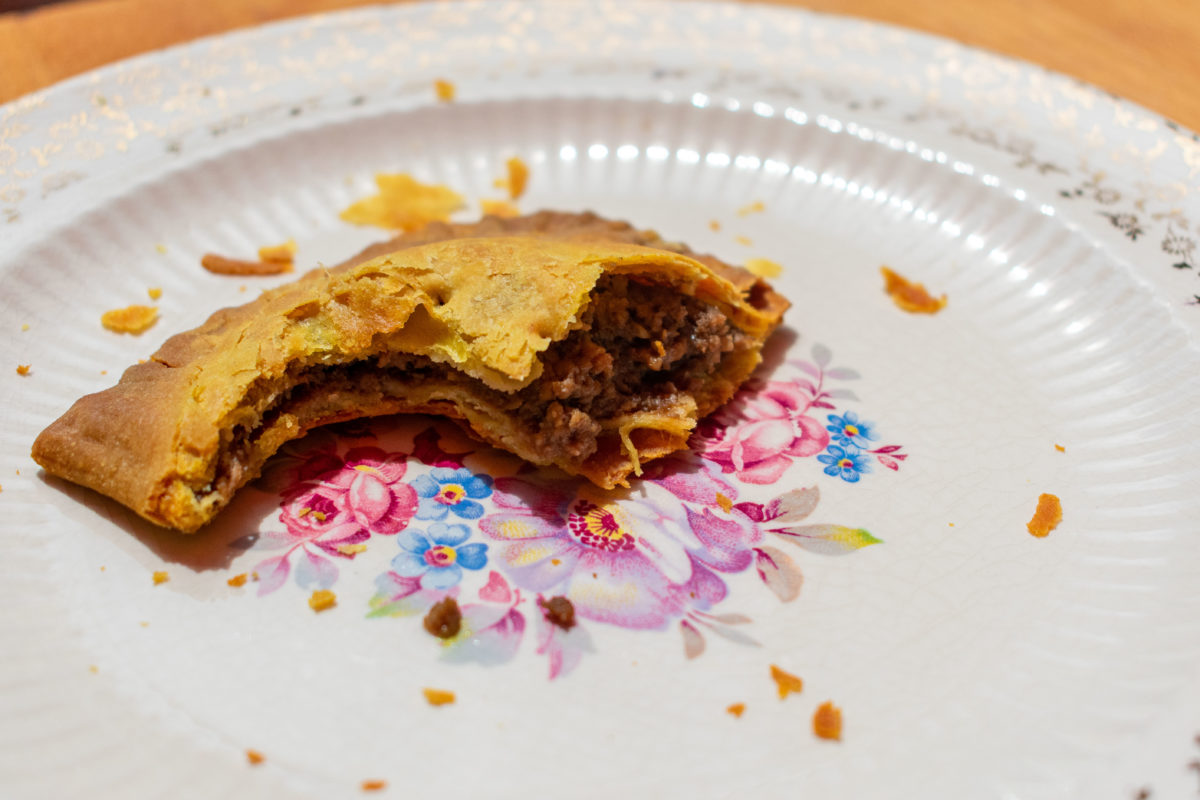 Jamaican patties are available anywhere and everywhere in the world where you might find Jamaicans, though they always taste better in Jamaica, of course! If you want to try your hand at making them yourself, here's a great recipe. You can also order them online here.
Related Posts