Saturday Soundtrack: James Bond Reggae and Calypso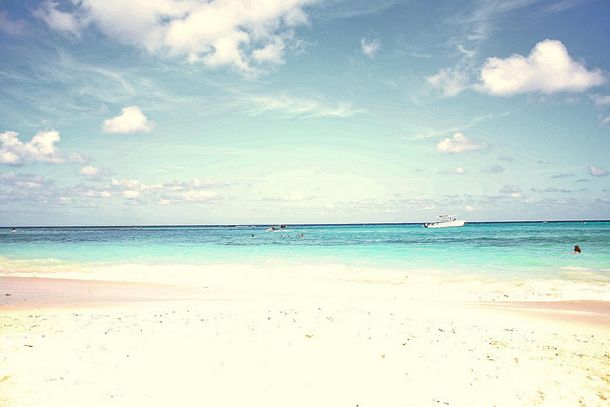 James Bond. Agent 007. Licensed to kill. The most manly of men's men. Multiple-time savior of the planet, bedder of countless beauties and… Caribbean tourism marketer extraordinaire?
C'mon, you remember Honey Ryder emerging from the sea in Dr. No wearing that iconic white bikini on make-believe Crab Key (it was actually Ocho Rios) – you think that didn't have scores of folks running to their travel agents in 1962 to book the next flight to Jamaica?
Or what about the Junkanoo Parade and all the scenes from Nassau's swanky British Colonial Hilton in Thunderball (1965)? The memorable settings from the earliest Bond films no doubt sparked Caribbean travel desires among millions of people around the world, fueling the earliest beginnings of the region's tourism industry.
In similar fashion, early Bond flicks also worked to expose the world to distinctive elements of Caribbean culture in a big way for the first time, most notably the breezy sing-song calypso popular in the 60's. In later years, 007-inspired reggae further carried Caribbean culture to a broader audience.
It all started 50 years ago yesterday with the premiere of Dr. No. To celebrate, I've put together an 8tracks mix filled with a couple of our favorite songs from Dr. No, a few of those 007-inspired reggae tunes and a classic calypso track or two that I think would've worked well in either of those first two Bond classics set in the Caribbean.
Shake-up your Martini and give a listen by clicking on the image below…
Unfortunately, this mix is currently unavailable.
Oh, and for more on James Bond's Caribbean, check this out!
Related Posts