Hampden Estate and Sweet Jamaican Water That Makes Rum Fire Great
The whole may be greater than the sum of its parts, as Aristotle once opined, but I still say you need quality parts to produce the finest things. A Ferrari just wouldn't be a Ferrari with a four-cylinder Honda engine under the hood, you know?
In much the same way, Rum Fire Overproof could never be as fantastic and authentically Jamaican as it is without the natural elements that inhabit the Hampden Estate Distillery where it's made in Trelawny.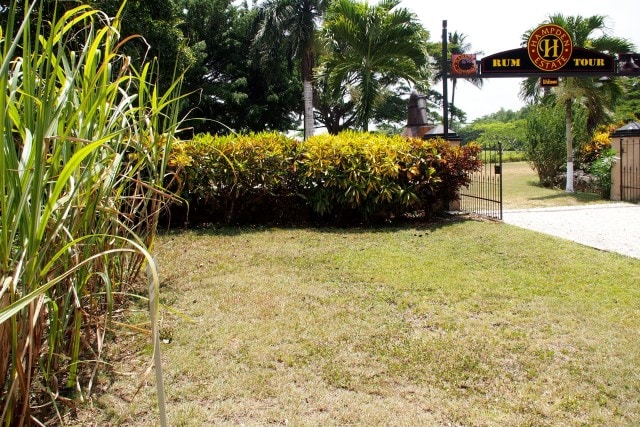 Among the oldest and most revered estates in Jamaica, Hampden dates all the way back to 1753. Sugar was king then, but today the Estate chiefly builds upon its strong rum heritage, producing the world's most eagerly sought after heavy pot still rums.
The great folks at Hampden Estate maintain the authenticity of yesteryear in their current line up of rums the easy way: they simply follow the same old rum-making recipes and techniques that built the Estate's legend over the centuries.
They also help Mother Nature do her thing, promoting sustainability in all aspects of their operations in order to maintain the unique environmental conditions that give rise to all the quality parts that go into producing their fine rums.
These quality parts include everything from the prized Hampden Estate sugar cane and various tropical fruits (all of it still harvested by hand), to the Estate's proprietary yeast cultures, and even all the water pictured above.
For more than 250 years, Hampden Estate has collected rainwater here in this holding pond. It sits between the Estate itself and the highlands of Jamaica's Cockpit Country. Mountain rain is directed to the holding pond, resting behind thick stone walls measuring a good 20 feet in height at their tallest points.
From here, a centuries-old pipe takes the pristine mountain water to the distillery.
This water is only used in the production of Hampden Estate Rums. Water needed for the distillery's more industrial applications – cooling condensers and heat exchanges – comes up from the ground.
All water used by Hampden Estate is cooled and cleaned before being returned to the earth, the better to maintain the unique natural balance required to produce their special rums.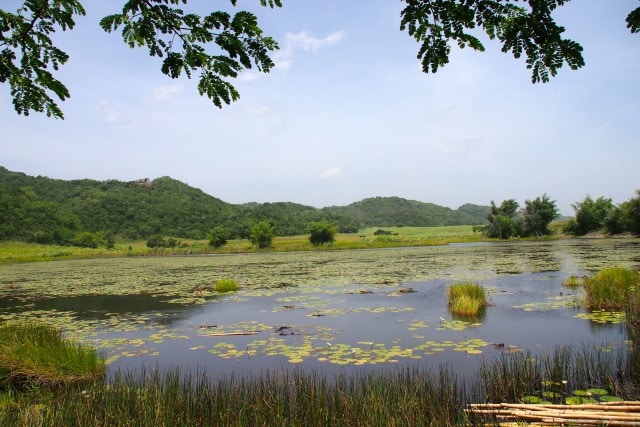 Walking here along the wall that holds back all this special water, watching as fish meander beneath the lilies and dragonflies dart to and fro, it's well apparent that this is one place where rum-maker and Mother Nature are coexisting beautifully.
For more on Hampden Estate's environmentally responsible approach to visit the distillery online.
Related Posts