Agricole Daiquiri – Bloody Good Halloween Cocktail Treat
Daiquiris and Halloween somehow seem to go hand-in-hand with me. Whether it's the timeless classic daiquiri, or a variation themed to the season (see Daiquiri of the Dead or Blood Orange Daiquiri), I always enjoy a daiq or two with my cosplay. This year is no exception, of course. My latest Halloween daiquiri of choice: the Agricole Daiquiri.
As longtime UC fans can likely surmise from the name, the Agricole Daiquiri is yet another cocktail creation from the fabulous Ms. Kiowa Bryan.
Kiowa (aka: @rhummuffin) is the genius mixologist behind many of our favorite rhum agricole cocktails. Like her other concoctions, and the classic daiquiri itself, the Agricole Daiquiri employs a scant few ingredients. Four, to be exact.
Ingredients:
1 oz Lime Juice
3/4 oz Simple Syrup
1/2 oz Crème de Cassis
These four friends, though, come together in a brilliant fashion consistent with the best daiquiri styles. Light, refreshing, and a tad on the sweet side. Indeed, simplicity never tasted so good!
An important distinction inherent in an Agricole Daiquiri is its grassy floral notes. These come courtesy of Rhum Clément Agricole Blanc.
As we've come to know through Kiowa, Rhum Clément Agricole Blanc is the veritable backbone of the very best rhum agricole cocktails. Its exceptional smoothness and earthy-floral character elevate your adventures in mixology to new heights. Truly, no half-decent bar should be without it.
Rhum Clément Agricole Blanc, though, isn't the only nice twist found in an Agricole Daiquiri.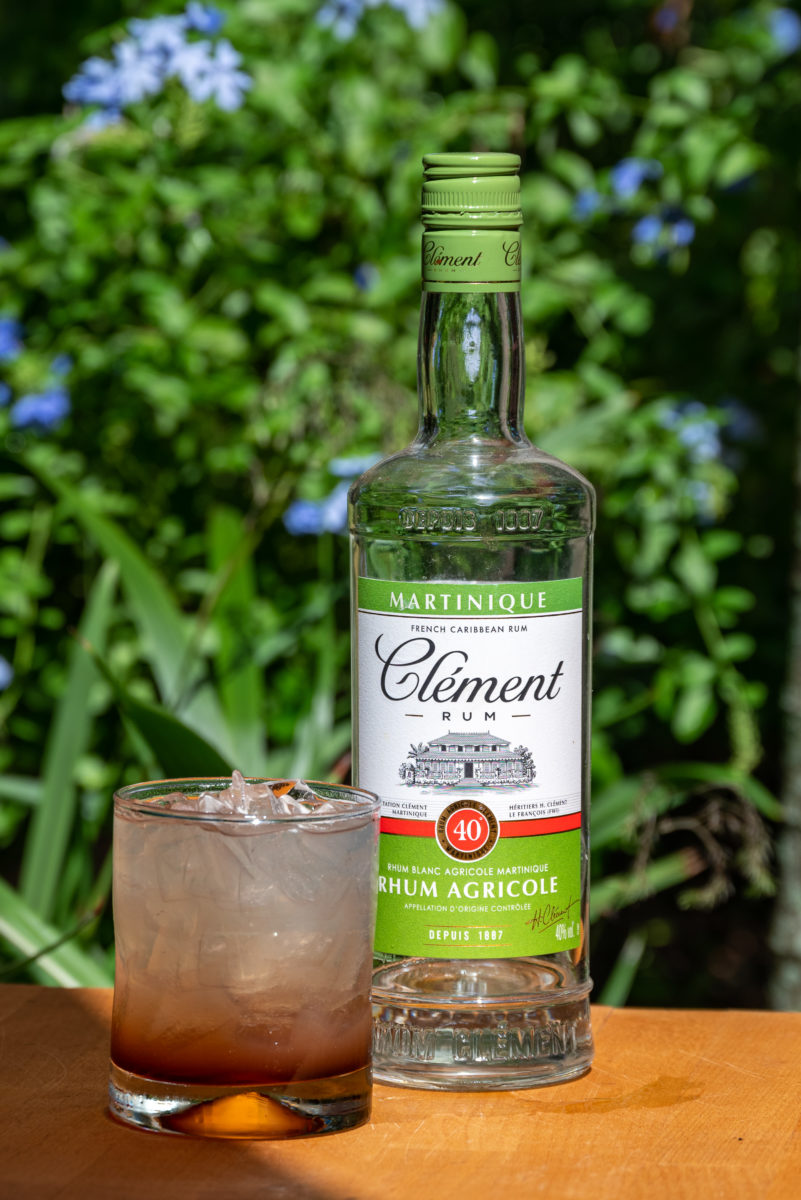 As with a classic daiquiri, the drink's sweetness comes courtesy of simple syrup. An Agricole Daiquiri, though, kicks up the candied with some Crème de Cassis. The thick and syrupy French liqueur brings the Halloween spirit to this tipple, its blood-red color right in line with fright night fun.
How to Craft an Agricole Daiquiri
First, grab a shaker and pour in your Rhum Clément Agricole Blanc, simple syrup, lime juice and ice. Next: shake it, shake it, shake it! Strain your mix into a highball loaded with ice. Finally, float your Crème de Cassis over top of your icy mix.
The heavy blood-red liqueur will literally "bleed" through your drink, eventually settling at the bottom.
A sort of creepy red cloud layer of sweetness that's definitely all treat, no tricks.
Cheers + Happy Halloween!
Related Posts