Amigo Orange Soda from Martinique – Taste of the Caribbean
So, I was in Martinique the other day, and as so often happens to me in Martinique, I found myself thirsty for a soda!
Some of you longtime UC readers are already snickering, I'm sure, since my so-called affection for French Caribbean soft drinks has been called into question so many times.
This time, though, the love is real. Seriously, there's no catch; no strings attached… Mostly…
I mean, just look at my cute Amigo Orange soda. It's got the goofy cartoon caricature right there on the label giving the thumb's up salute, true marks of quality and fun for everyone in any language. The Amigo mascot is even wearing a Bakoua, the traditional hat of Martinique hand-sewn by master craftsmen from the dried leaves of the island's Bakoua plant. If you go to Martinique, the Bakoua is one of the must-buy souvenirs you'll want to consider.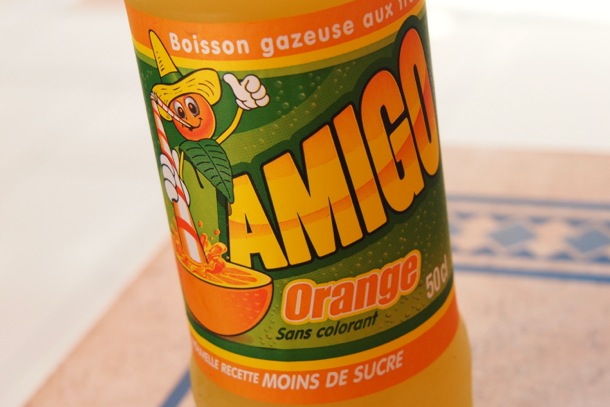 The flavor is great, and very Martinique as well. Amigo sodas are produced from fruits locally grown in Martinique.
Amigo Orange is bold and refreshing. Think Orangina, only a bit more orangey, if that's possible.
Amigo sodas are produced by Brasserie Lorraine, the same great folks who produce Biere Lorraine, one of the region's finest and most storied beers with celebrated chops that date all the way back to 1921. Amigo is a much more recent addition to the Brasserie Lorraine product line, of course, having debuted in 1975, but it's pretty nice just the same.
So yes, I like everything about Amigo, but really, what's with the name? Home grown in decidedly French Martinique, this sweet treat with a Spanish name may seem somewhat out of place to some.
For me, though, it was a perfectly uncommon surprise in an island that's just full of them.
Santé/Salud!
Related Posts