Deal of the Week: Learn French in Martinique for Less Than $200 a Day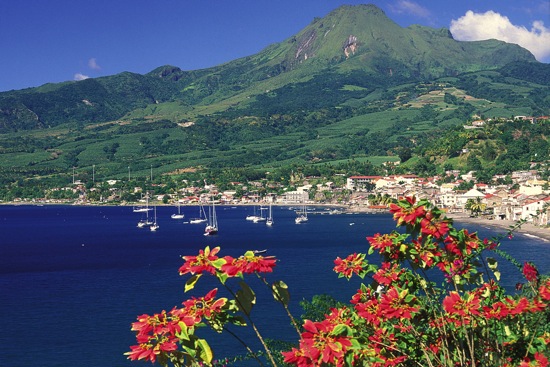 Most people don't think of hosteling when they think of the Caribbean, but the dirt-cheap accommodations that have made backpacking across Europe an affordable rite of passage for millions of young travelers over the years do, in fact, exist throughout the region.
Even knowing this, you might assume that Caribbean hostels would be confined to the urban centers of the larger islands, but you can actually find 'em within more tropical settings in such smaller destinations as Dominica, Tobago, and St. John. Good online resources for Caribbean hostels can be found here, here and here.
With their low-low prices, hostels always qualify as a good deal, but we found one in Martinique that offers a whole lot more.
The Centre International de Séjour (let's just call it CIS Martinique) recently started offering a full-immersion French language course that includes 20 hours of instruction, accommodations over six nights, all meals, airport transfers and five half-day excursions to scenic locations around Martinique for $960.
That's just $160 a day to learn French in beautiful island surroundings like the historic city of St. Pierre depicted above.
The rate is based on double occupancy (bring a friend), and all language levels can be accommodated, so even if you don't know your de rien from your deriere, they'll have you speaking French in no time.
I should also mention that CIS Martinique is not your typical hostel. Any preconceived connections to the dank and sketchy wards that have come to symbolize many European hostels do not apply here.
For one thing, the place is still fairly new, having just opened in June 2008. For another thing, all of the facility's 65 rooms are equipped with private baths, satellite TV, telephones and Wifi Internet connectivity.  Guests staying on the top two floors also enjoy sweeping views of Martinique's capital city, Fort-de-France, and its beautiful bay. Everyone enjoys free daily breakfast, free parking, luggage storage, daily linen service, use of on-site meeting rooms and 24-hour security.
The Ritz it ain't, but for a hostel it sounds pretty swank!
There's even an on-site restaurant and bar serving Creole, French and international cuisine. The bar is open daily from 9:30 a.m. to 9:30 p.m., providing ample time to practice your new fancy French pick-up lines…
For bookings and more information, visit the CIS Martinique Website by clicking here, or contact them via email at info@cis-martinique.com.
* The information in this story was accurate at the time of publishing. All rates and specials are subject to change at the travel provider's discretion.
Related Posts