Dlo Ferré, Martinique – Murky Water Letdown You May Not Want to Miss
Martinique simply does not disappoint. It's a truth I've come to know very well over my near annual visits here during the past 12+ years. Legendary rhums and the finest cuisine anywhere in the islands. Sublime beaches and très chic boutique hotels. Provocative history and cultural heritage. Jaw-dropping natural wonders and wildly exuberant festivals. Every trip revealed new surprises. It was almost as if the island was continually trying to top itself! Then, last year, I finally happened upon Dlo Ferré.
What is Dlo Ferré?
I'd heard bits and pieces about it for years – a magical hot spring pool carved into the rocks along the sea in Les Anses-d'Arlet. Where exactly in Les Anses-d'Arlet, though, was a problem.
Every year I'd ask around. Every year I'd get sent in a slightly different direction. Not once did I ever find it.
This time, though, I had my brother Patrick with me to assist with navigation. Imagine my surprise, then, upon guiding our rental car toward Petite Anse and seeing this sign…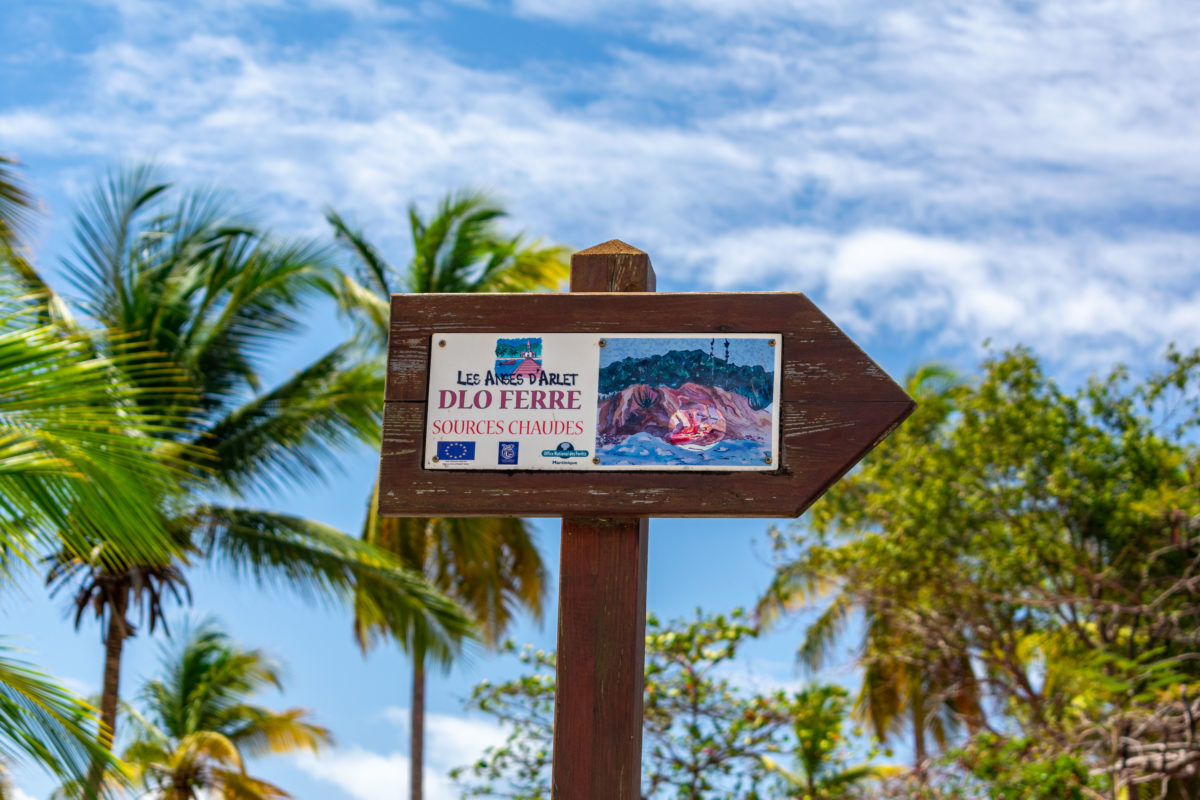 Indeed, Dlo Ferré was seemingly a big deal in the smallest of Les Anses-d'Arlet! This, of course, only fueled my excitement!
True to our wayward nature, though, we didn't follow the sign. It led up a steep hill, which didn't sound right to me. (It was.) Instead, we opted to trek out to the beach to see if we could catch sight of it from the sand.
Pretty Petite Anse, Martinique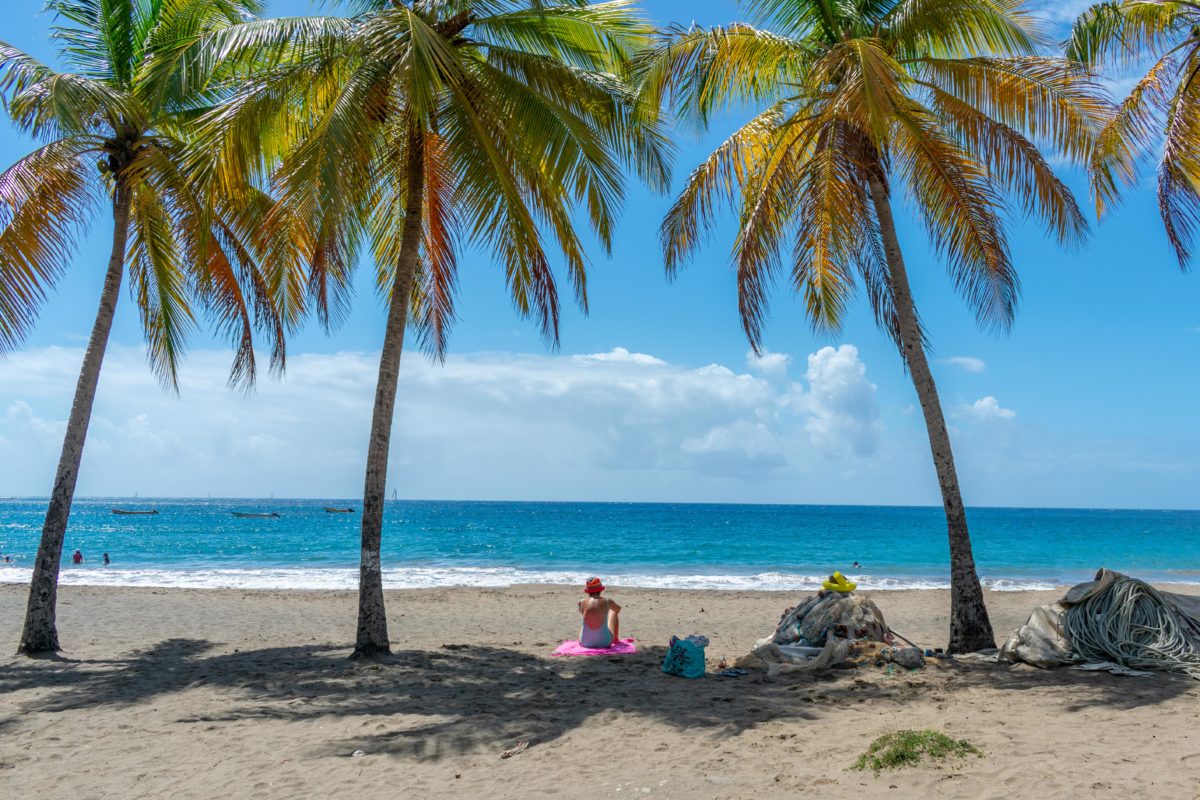 I mean, just look at that sweet little beach. Who could resist, right..?
From the surf line looking to the right we could see Dlo Ferré. Even better, we could also see the slight makings of a trail along the rocks. This, we thought, would be better than hiking up a steep hill only to trek back down to the pool before hiking back up and down to the beach again. So, we set off in this direction…
Seaside Route to Dlo Ferré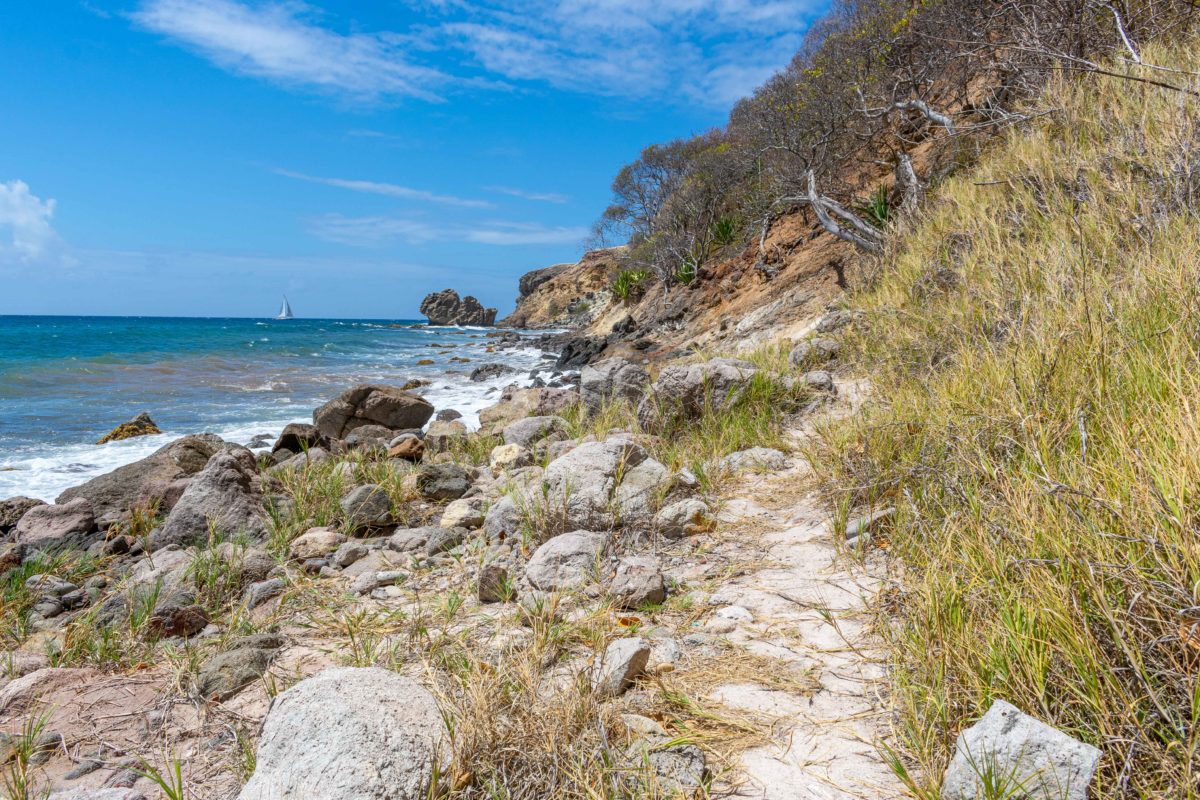 It may be a little faster going this way, but it's certainly a bit more challenging. Like all designated hiking trails in Martinique, the one at the top of the steep hill is well-marked and maintained.
The seaside route we took, however, is all salt spray and slippery and/or jagged rocks. It's doable, but challenging if you're carting around a bunch of cameras like two uncommon guys we all know…
The tidy trek only took about five minutes. This turned out to be a very good thing as you really don't even need to spend that long here.
Not-So-Hot Spring
Yeah, Dlo Ferré turned out to be a bit of a dud for me. The setting is all the magical I'd always heard it was, offering some rather stunning views of the surrounding seascape.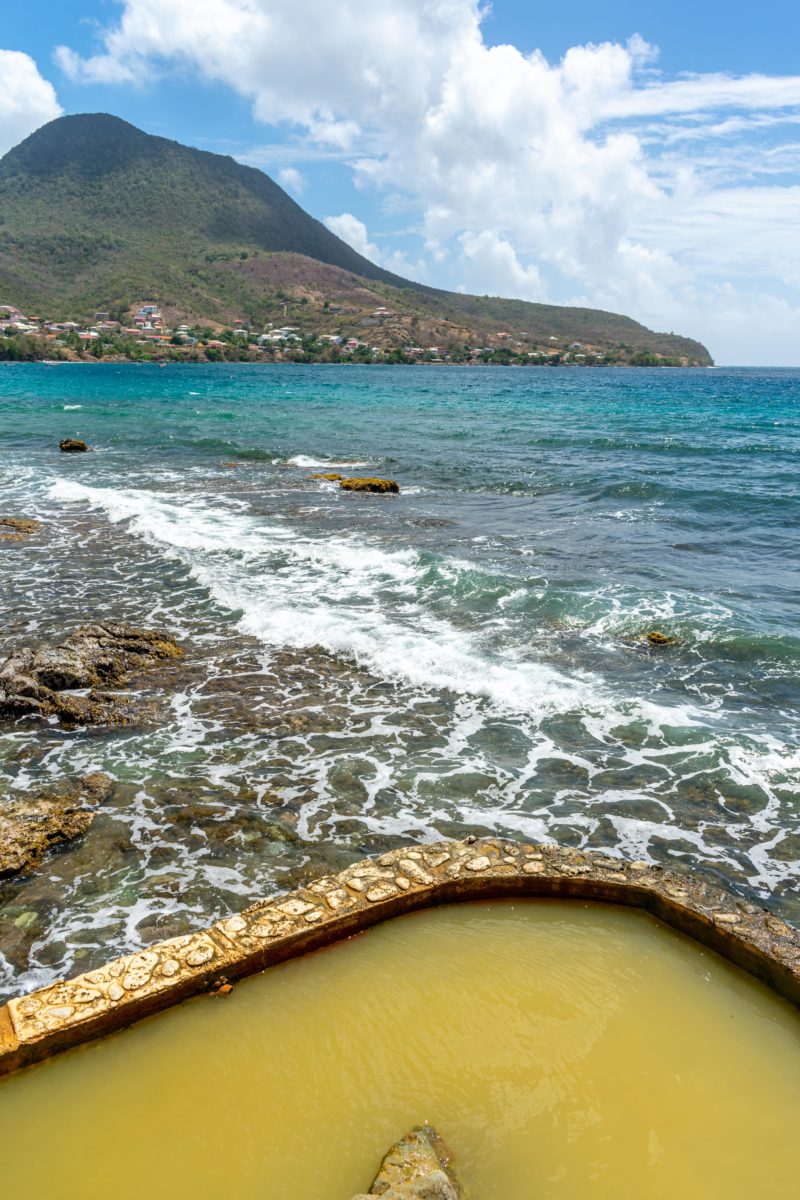 The pool itself, though, wasn't so hot.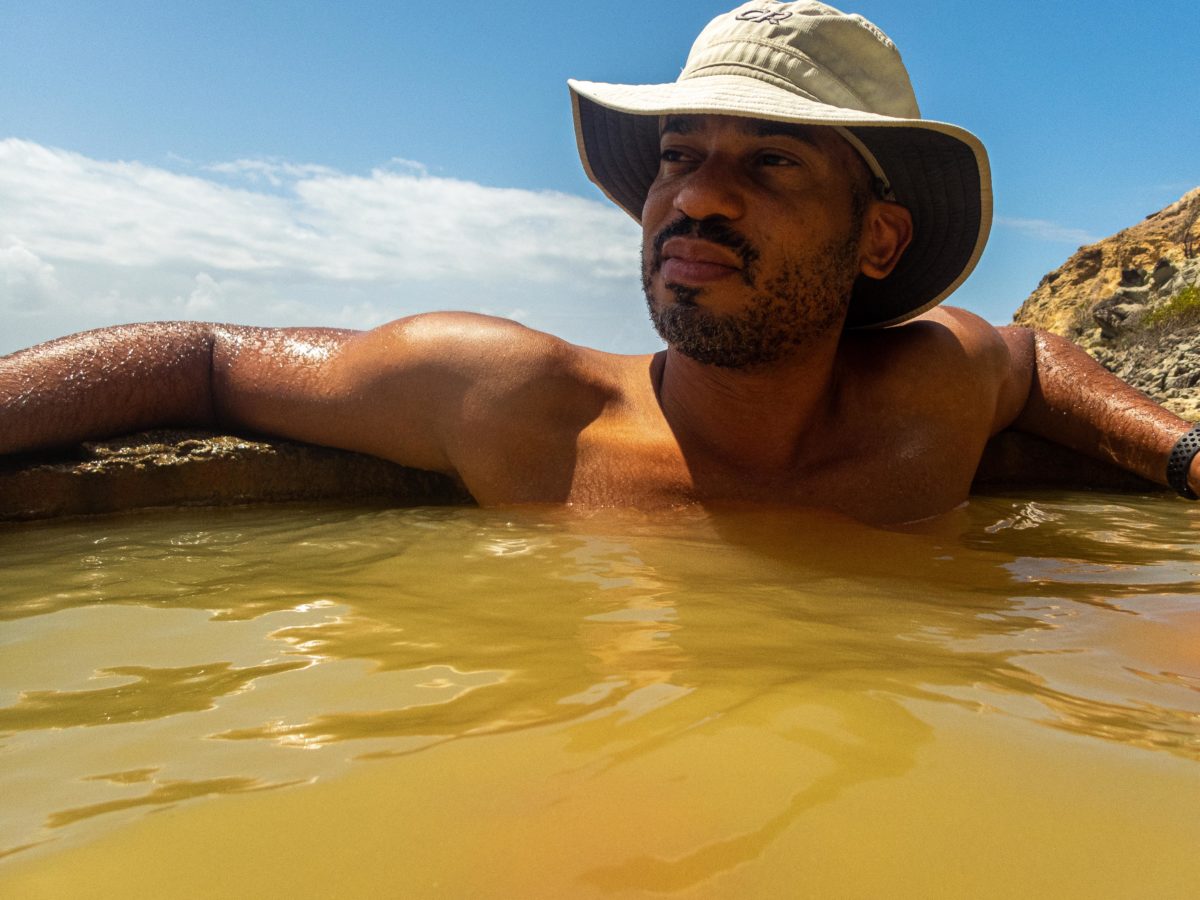 I mean literally, it was not hot. Like, not even a little bit.
Dlo Ferré is small. Only two–three people can soak in here comfortably at a time. The murkiness of the water speaks to the ferruginous properties of the spring water, so I guess we may have derived some beneficial nutrients during our short soak.
All-in-all, though, it was just okay. Something I'm glad I finally had a chance to experience, but don't really need to do again.
On the flip side, though, I do most definitely want to return to explore more of Petite Anse.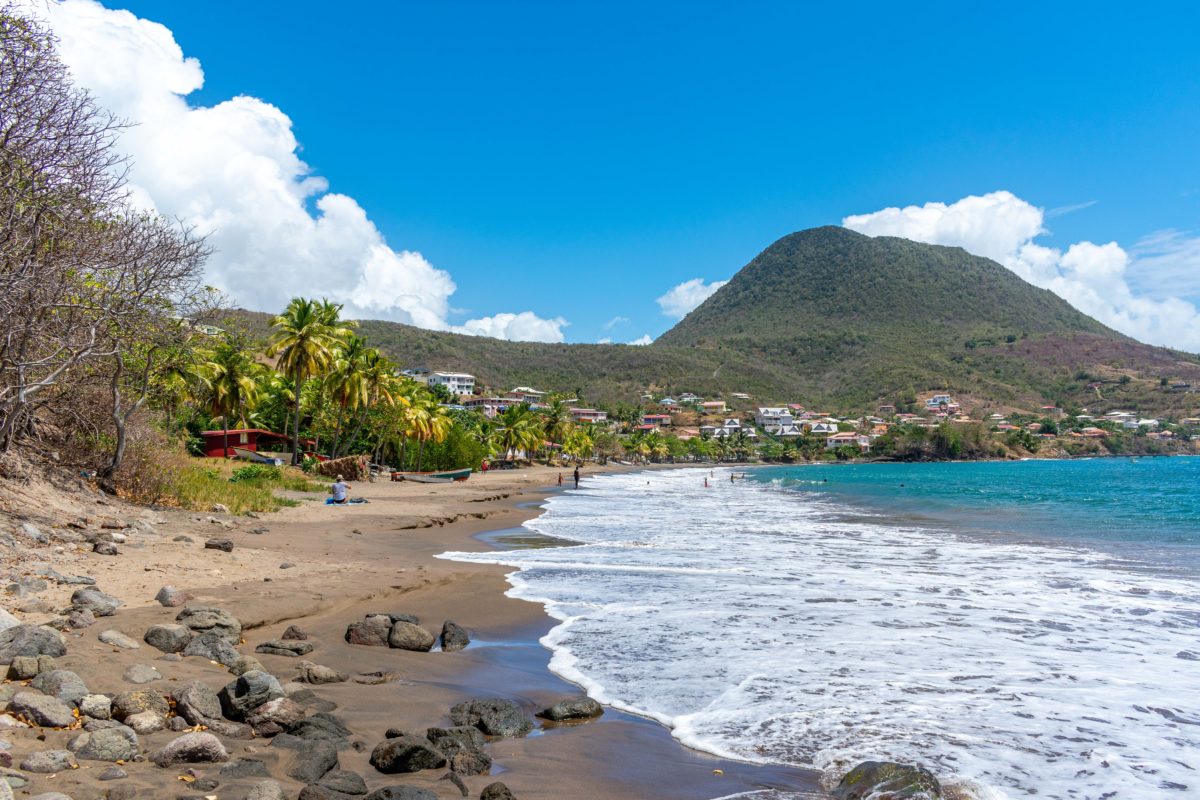 The beach has a soothing, ultra-chill way about it that I found very appealing. I'll definitely be back, just not for the pool.
Related Posts